Breakfasts with Brian are my favorite.
I think that Breakfast should be a celebration. Welcoming in the morning and the next day of our life. Breakfasts are always such a bright and cheery meal. I like the familiar sounds - the brewing of coffee in the percolator, the clinking of a teaspoon against china as coffee is being stirred, the popping of toast jumping up from the toaster...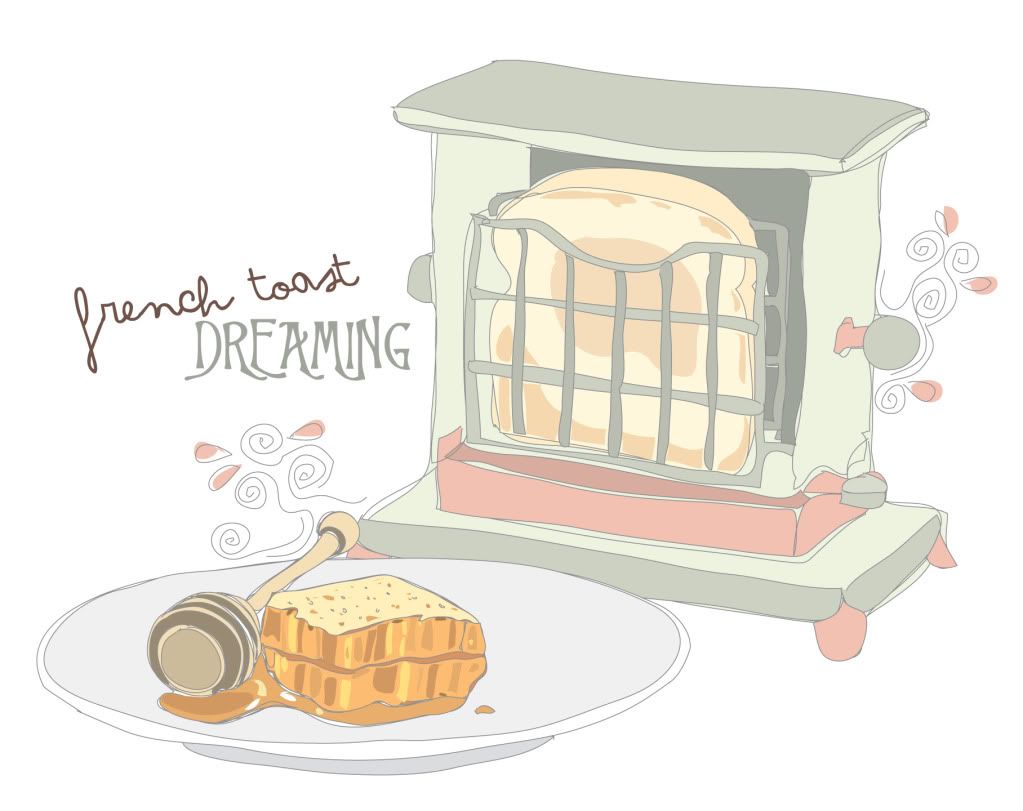 This Saturday, our breakfast menu was Muesli-crusted French Toast with a Lemon Berry Mascarpone filling. And with a name like that, you know it's going to be yummy (please excuse my own horn-tooting here, hahaha).
This recipe is really easy to make - no need for any fancy breads or anything like that. If you'd like the recipe, please follow me after the jump...
Muesli-crusted French Toast with a Lemon Berry Mascarpone Filling
(enough for 3 French Toasts - Brian had two and I had one - they are pretty filling!)
Ingredients for Toast:
- 6 slices of Sandwich Bread (we used whole wheat, but I am sure this would work with whatever bread you usually eat).
Ingredients for Batter and Crust:
- 2 cups of muesli (our muesli had a mixture of cornflakes, nuts, raisins, oats and grains)
- 4 eggs
- 1/2 teaspoon of nutmeg
- 1/2 teaspooon of cinnamon
- 3 tablespoons of sugar
- 1 teaspoon of vanilla essence
- 1/2 cup of milk
Ingredients for Filling:
- 6 tablespoons of mascarpone cheese
- 3 teaspoons sugar
- 3 tablespoons of lemon curd (if you don't have lemon curd - you can use the juice of half a lemon, and add another teaspoon of sugar to the mix)
- a handful of raspberries
Optional extras for sweetness and garnish:
- Strawberries and blueberries
- Golden Syrup or Maple Syrup
- Chopped Fresh Mint leaves
Directions:
1. Toast all 6 slices of bread.
2. Add all your filling ingredients to a bowl except the raspberries and whisk together until smooth, then add the berries and stir.
3. Divide the filling between 3 toasts and spread over them, then sandwich the 3 toasts with the other 3 toasts and set aside.
4. Beat the eggs together and then add the cinnamon, nutmeg, 1/2 teaspoon of sugar, vanilla essence and milk - whisk until well combined.
5. In a separate bowl, pour your muesli.
6. Take your first "sandwich" and immerse it in your egg batter.
7. Once fully submerged and covered, take it out and put it into the muesli bowl, covering the whole sandwich with it.
8. Then, over medium heat, place the sandwich in a pan and cook until the batter is browned (but not burned!).
9. Once the sides, top and bottom are done, remove from heat and set aside.
10. Repeat with the other two sandwiches making sure the sides are all covered too - so instead of a sandwich, it will look like an enclosed piece of stuffed bread.
11. Garnish with berries, mint and syrup and then serve to your hungry breakfast date. :)