Who doesn't love a good Bundt Cake?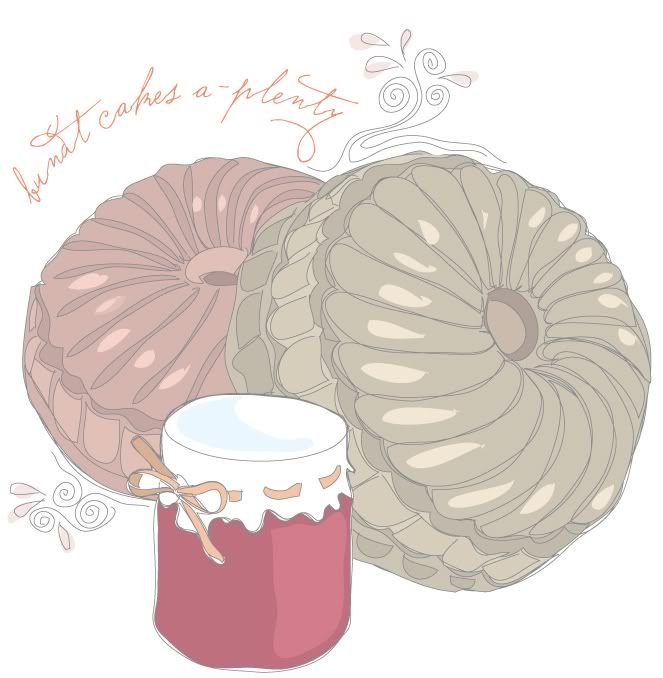 The Bundt shape reminds me of tea-time and quaint gatherings. Although the shape started in Germany, in the 1960's someone won second place in a national baking contest in the USA with a bundt. This made every baker, hostess and mother across the country want one, and after this surge in demand the Bundt Pan became the most popular cake tin in the USA.
I was in a Bundt kind of mood recently and decided to make a little one for breakfast. Yes, breakfast. So instead of chocolate or caramel, I steered away from heavy sweets and decided to incorporate apricot and citrus fruits instead. It turned out soooo good! So much so, that I think I like it just as much as I like macarons!!!!!
Recipe available here.
PS. The winner of the DeLovely Arts print is Laura. Congrats!)