... is very low-key in the Christiansen household.

Instead of making reservations at a fancy restaurant, our Valentine's Tradition since getting married in 2008 has included:

1. Building a Valentine's Fort and telling scary stories.
2. Getting fast food and eating it at home by candlelight on fancy china.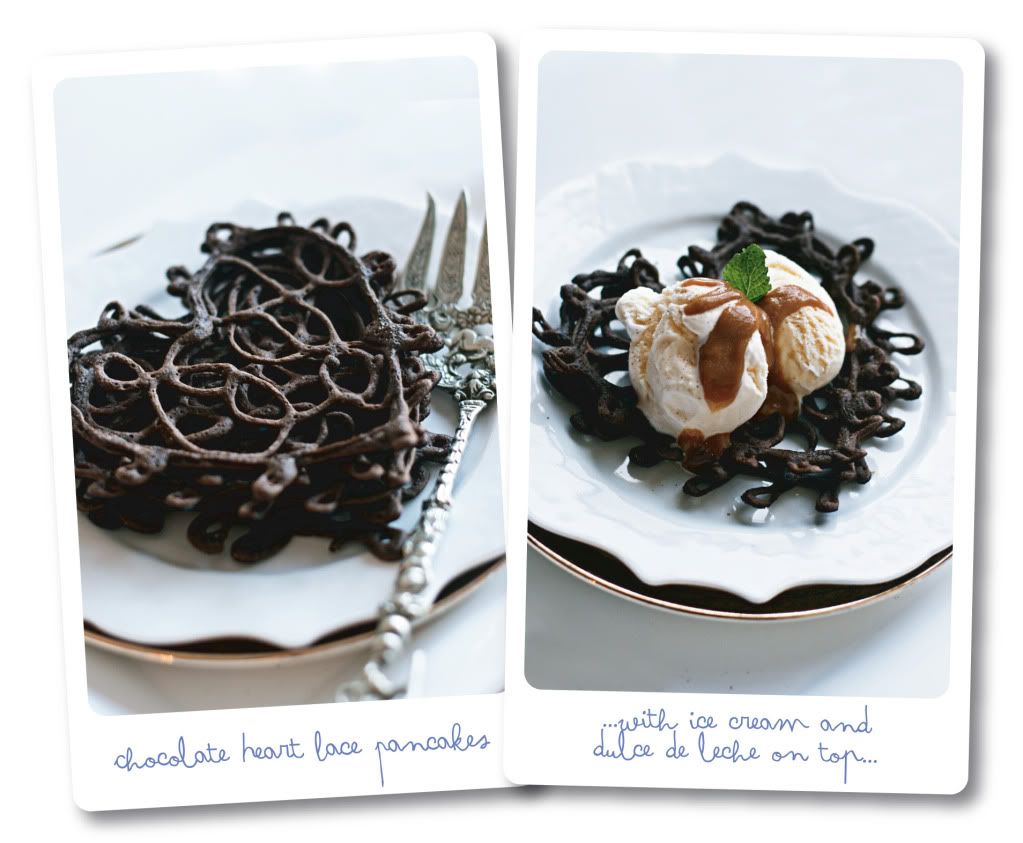 I decided to make some lacy chocolate dessert pancakes. I got the idea from here, but changed it up and made my own batter. I will be posting my recipe on the City of Dionne Facebook page shortly.

How do you like to celebrate Valentine's Day?