I hope that you all had a lovely Christmas and are having an great 2012 so far!

We are finally moving to the new apartment this month and we bought a new sofa for it the other day.

The sofa that we currently have is orange. Yes, orange. I actually love it, but we wanted a new one so it wouldn't be so lonely and Brian was convinced that we wouldn't be able to find anything to match an orange sofa. I had said that I wanted an off-white or ivory sofa, but he just couldn't imagine it matching.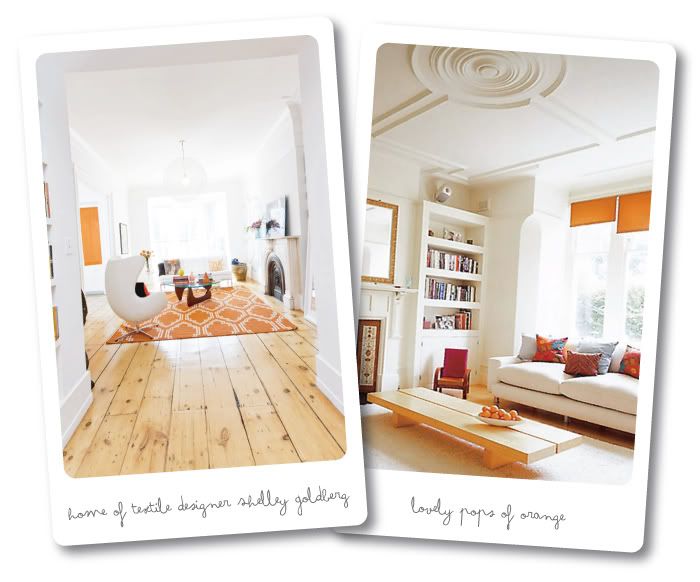 We ended up finding a lovely ivory leather one that we were both really happy with, and I pulled up these images for Brian to see that orange can indeed work with white/ivory. We also bought a grey rug from Crate and Barrel earlier, so I also wanted to show him that grey and orange could harmonize nicely too.

What do you think? I will be sure to post pics of our place when we're all settled.

(images from Design Sponge, Coco Cozy, Decor Pad, and James Geer).