We are moving next month.

The commute to BHLDN each day from where we live now takes about an hour, and can sometimes take me TWO HOURS in traffic, so we're moving to an apartment closer to work, and I CAN'T WAIT!!! :)

This is our new apartment - an empty shell, just waiting to be decorated.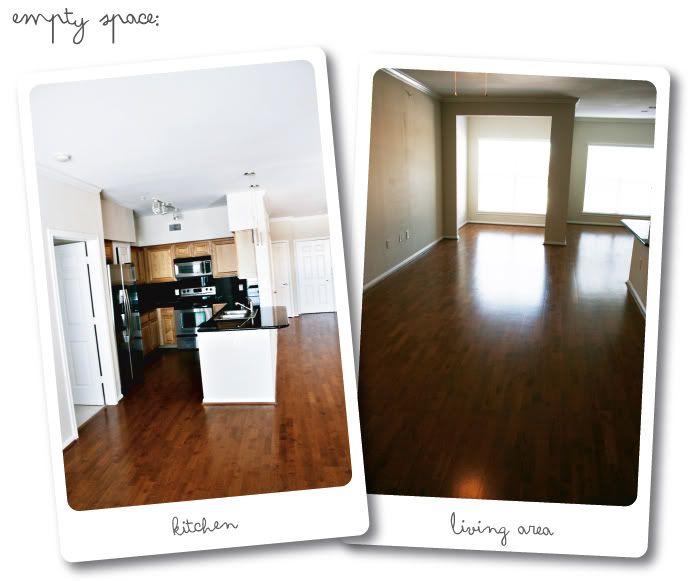 I've been looking around, trying to find some pieces for our new place that will mesh well with my two favorite pieces that we already have. Most of you know about my vintage library card catalog, but my latest addition is the Kansai Bookcase from Anthropologie that Brian got me for my birthday.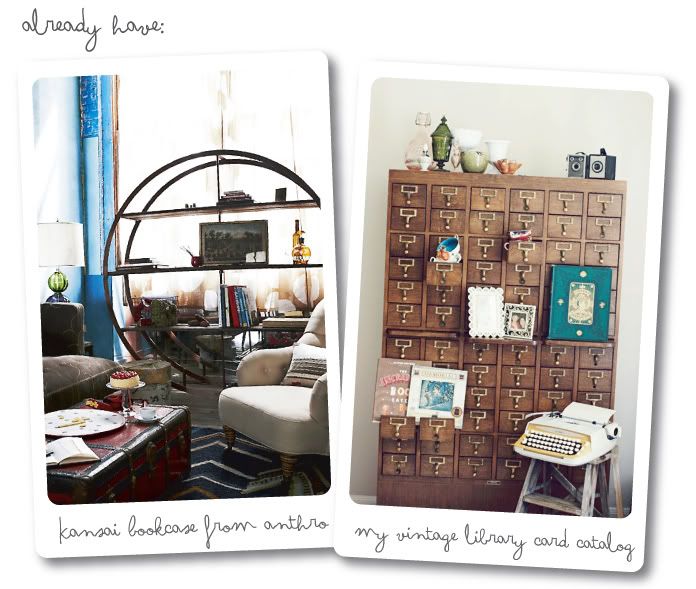 Here are some goodies that my research has lead me to - I like mixing and matching different styles, nothing too matchy-matchy - just an eclectic mix ranging from mid-century to even touches of shabby chic. I am open to anything!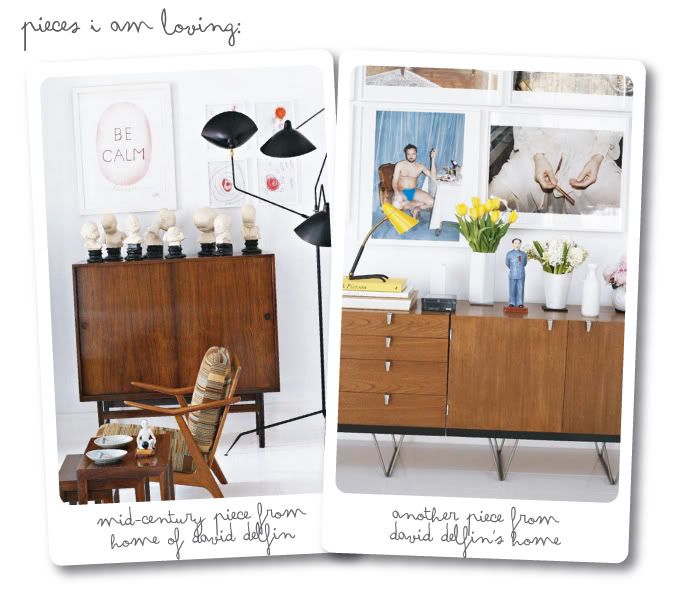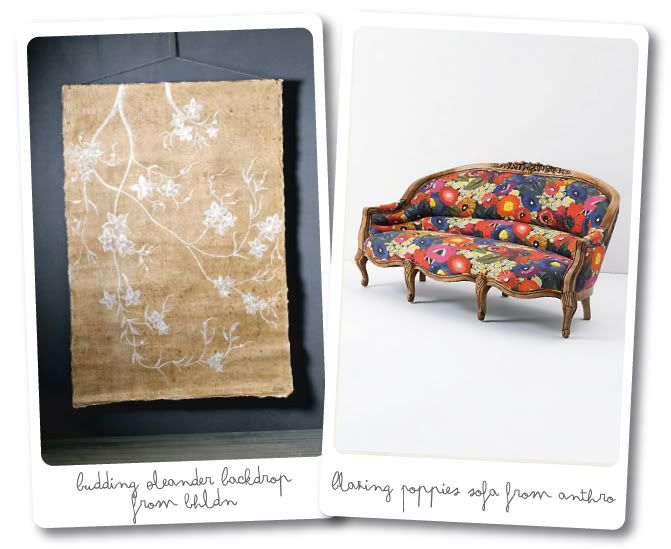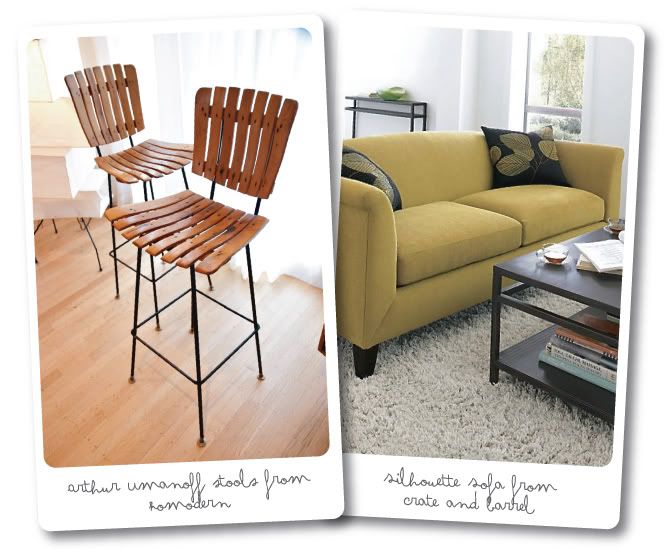 I spotted the two mid-century pieces in a post at The Designer Pad, featuring the home of photographer David Delfin and fell in love with them - I want them! I am also loving the Amelie Blazing Poppies Sofa at Anthropolgie. It would make such a fun pop of color, don't you think?

At BHLDN every day, I see the Budding Oleander Backdrop, and while most people would consider it to be used as a wedding backdrop, I can totally see it in our new apartment bathroom. It's even more gorgeous in person than it is on our website!

Another sofa I really like is from Crate and Barrel - it's the Silhouette Sofa. I love it in this ceylon color too. I think it would look great paired along with these mid-century bar stools at the kitchen counter from ZoModern.

So guys, you all have great taste - I would love if you'd give me links to any pieces you think would work well in our new space, or give me feedback on what you think of the pieces I'm eyeing. I am excited to see it all come together!

(PS. Apart from our apartment photos and my vintage library card catalog photo, all other images are from the stores they come from and are linked above).