I love slicing into a layer-cake and seeing all the pretty work that has gone into creating it.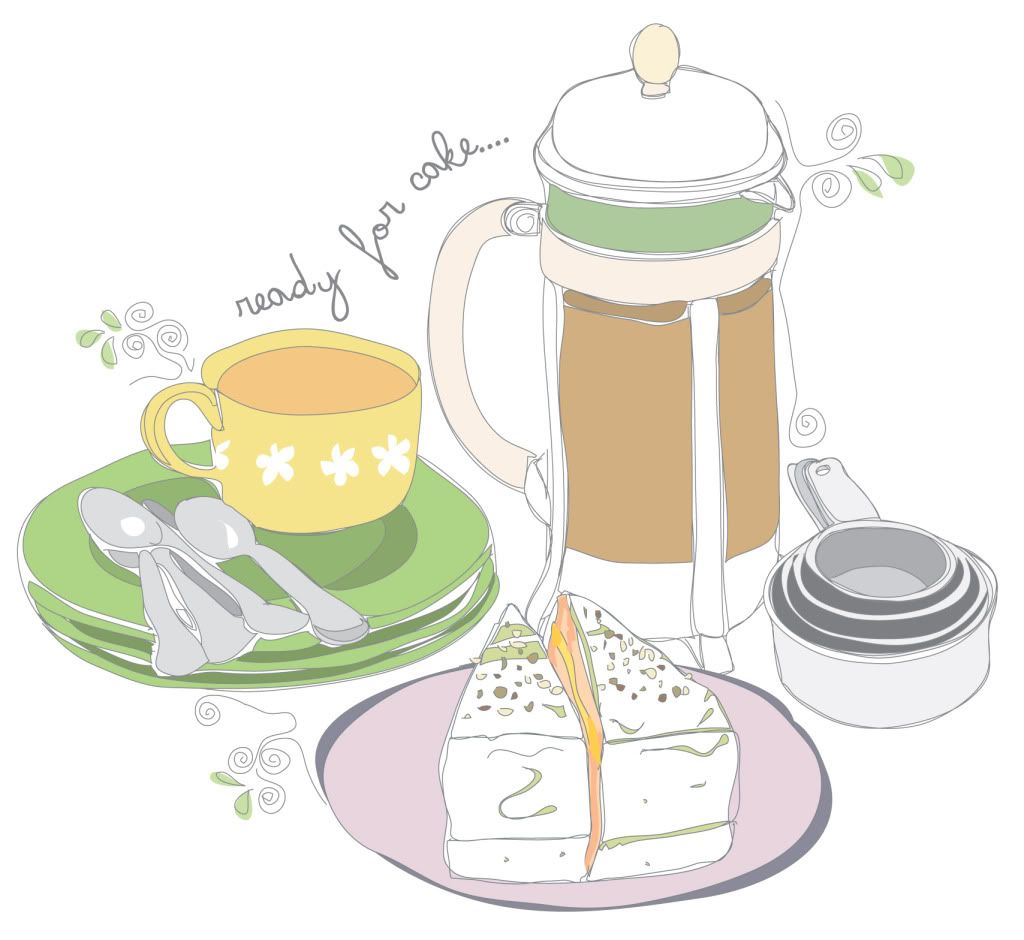 But I don't like how big and monstrous they are - whenever I make them, they end up being far too much cake for me and Brian to eat without feeling overloaded with sugar. So this time I decided to make a mini layer cake.

A mini Almond Pistachio Lemon-cream Cake.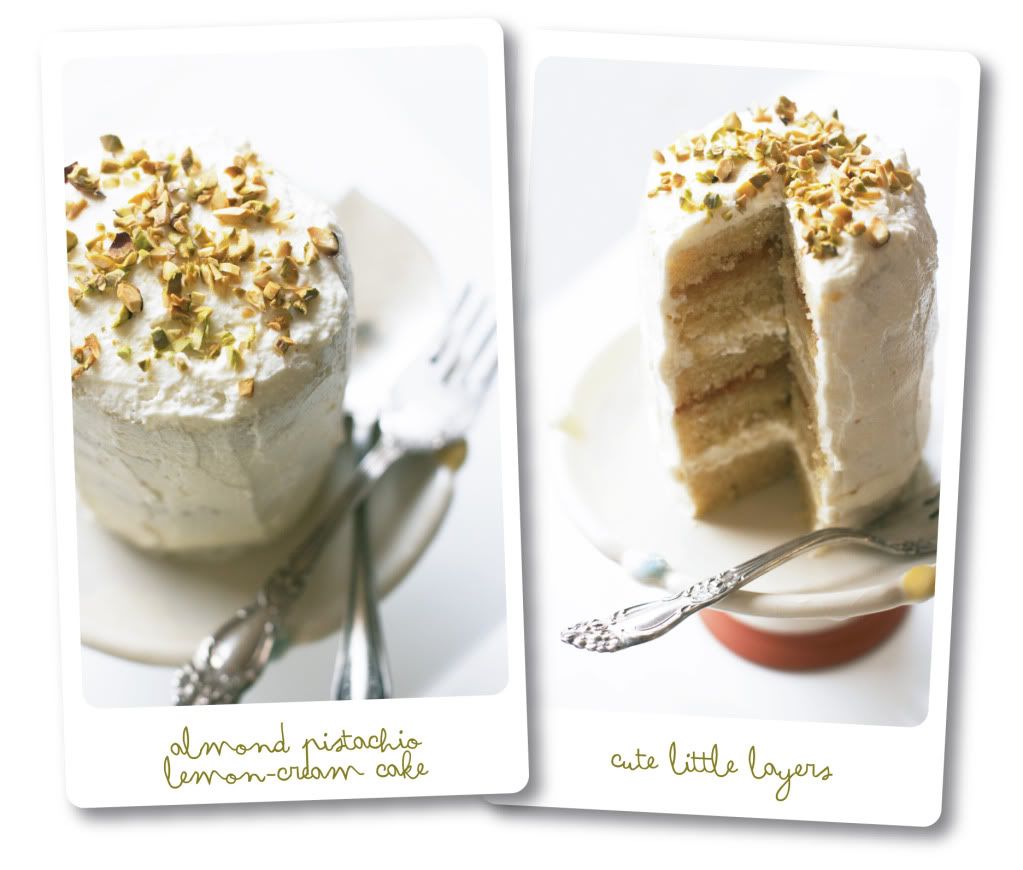 The great thing about this cake is that it doesn't take us much work as a regular layer cake - I wanted to keep it simple. So it's a great little cake to me if you have a few girlfriends coming over - just enough for 5 or 6 small slices.

If you'd like the recipe, you can find it here on the City Of Dionne Facebook page.