When was the last time you tasted something that completely blew your mind (or should I say, tastebuds?)??

Mine was today at 11.15am.

Today I had the best Thai Iced Tea and best smoothie of my life.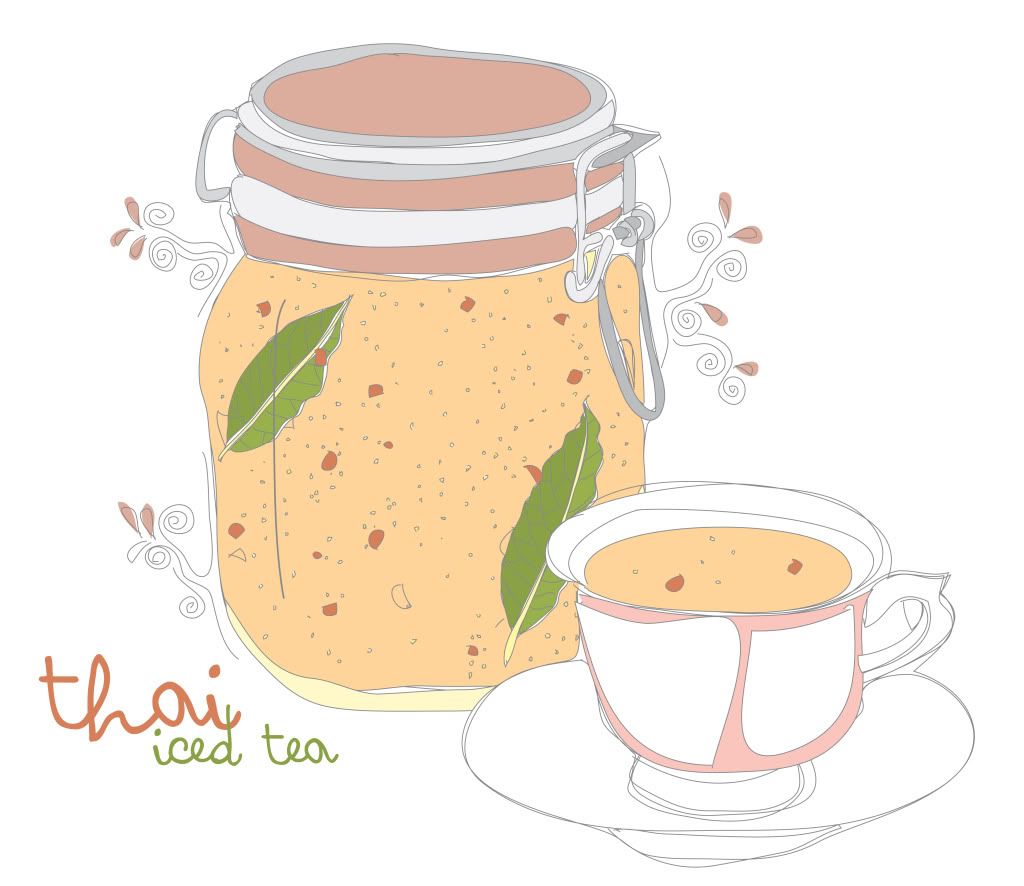 Brian and I decided to take some books and magazines to a quiet coffee shop in our area and just sit and relax. There's a little hole-in-the-wall Vietnamese coffee house near us that I wanted to introduce him to, and I knew it would be quiet because it's near a Starbucks that seems to attract all the attention.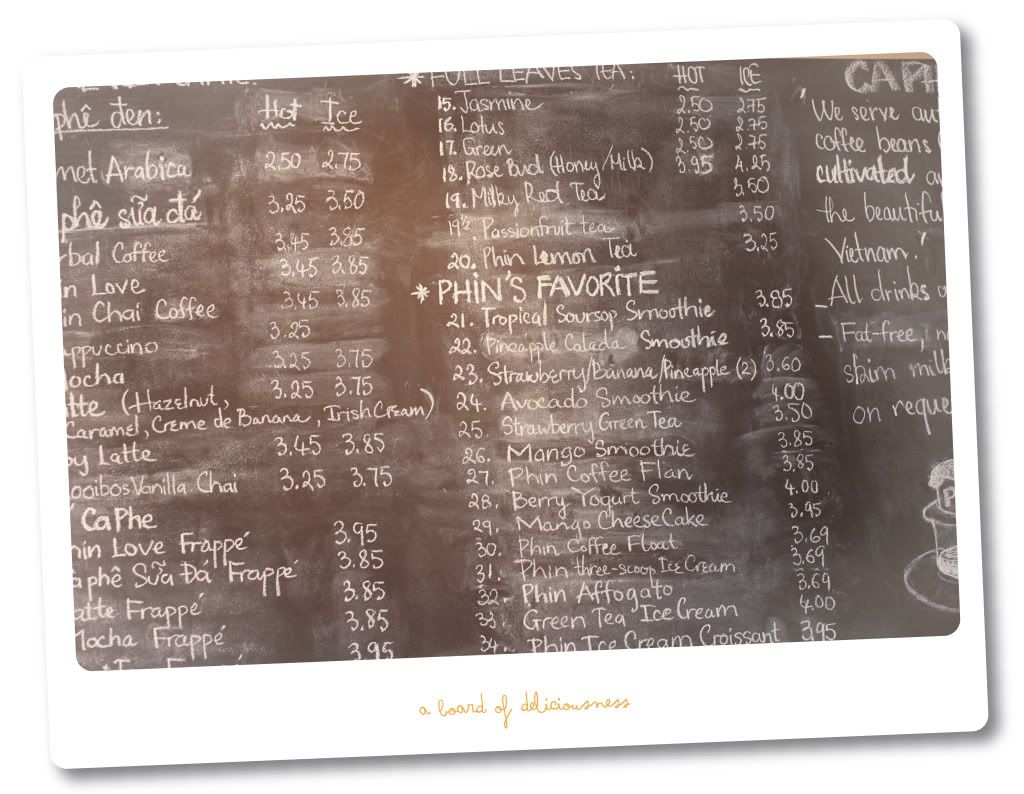 Thai Iced Tea. If you haven't had it before, it's a black tea flavored with tamarind and star anise and mixed together with condensed milk. Yes - you read correctly - condensed milk. But that's not news to me, I've had
Thai Iced tea many times before and always thought it was really good, the perfect blend of refreshing and sweet, but today's was different. It was a Thai Iced Tea
Frappé
. So imagine all that sweet thai goodness blended. With a ruffle of fresh cream on top. Divine!




And as if my
Thai Iced Tea
Frappé wasn't amazing enough, Brian's smoothie was the best smoothie ever! Have you ever heard of soursop? I'd never heard of it until Brian ordered a Soursop Smoothie. Apparently, it's a tropical fruit - and it has a sweet, tart flavor to it - the makings for an incredible best-ever-in-your-life smoothie! :)

After this little cafe visit, I spent ages researching soursop and how to make the perfect Thai Iced Tea.
When was the last time your taste buds were blown? And I don't just mean a yummy meal.
I mean a "I need to have this every day of my life" type of impact.
Do tell!