Imagine one long dinner table for 200 guests perched atop a hill on a farm, overlooking a lake.
Imagine eating a sunset dinner with new friends - with great local food and lovely wines.

You just imagined the dinner I had this weekend.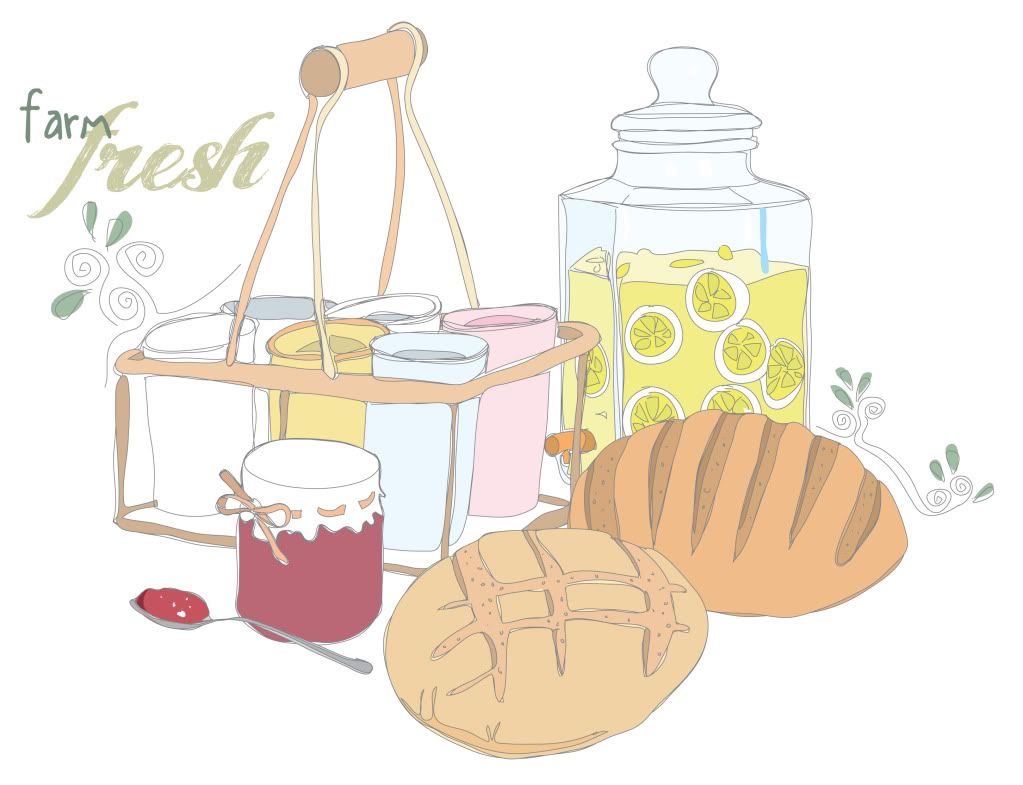 I have been wanting to experience an Outstanding in the Field farm dinner for three years now, and this year Brian and I finally were able to snatch up tickets before they all sold out. They tour the country (and now the world, with the addition of Euro tours this year, and Australia and Africa next year) putting on farm dinners with local chefs and vintners. Outstanding in the Field aims to unite foodies to the land that their food comes from. And we sure did!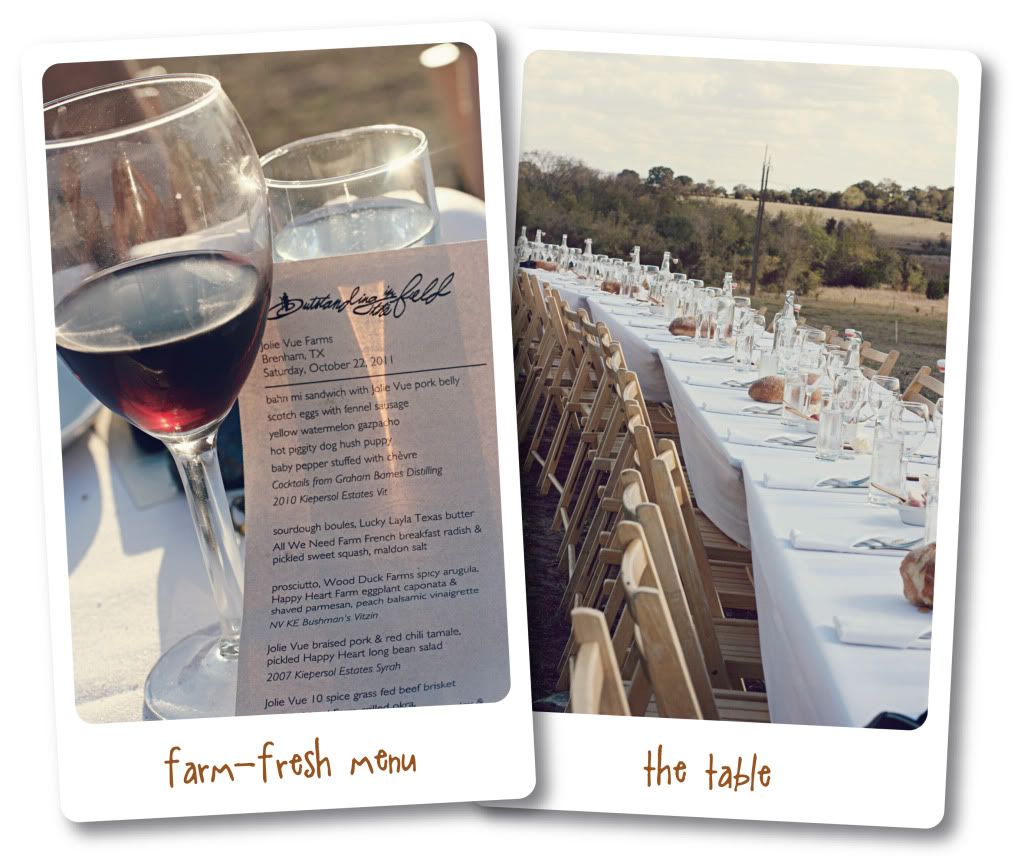 Brian and I were first attracted to this idea because we love good food, and over the last few years have really become interested in the background of what we eat. Outstanding in the Field gave us the opportunity to have a wonderful five-course meal and meet all the farmers who grew/produced/raised each element of each course, and see the land that the animals were raised on. We were also excited about sitting at a table with 200 people we'd never met before with the same passion for food as us, making new friends with fellow foodies. How often do you get to eat a great meal with a table of friendly strangers? Funnily enough, a couple we know had the same idea, and we didn't even know they were going and just ran into them at the event. Great minds think alike!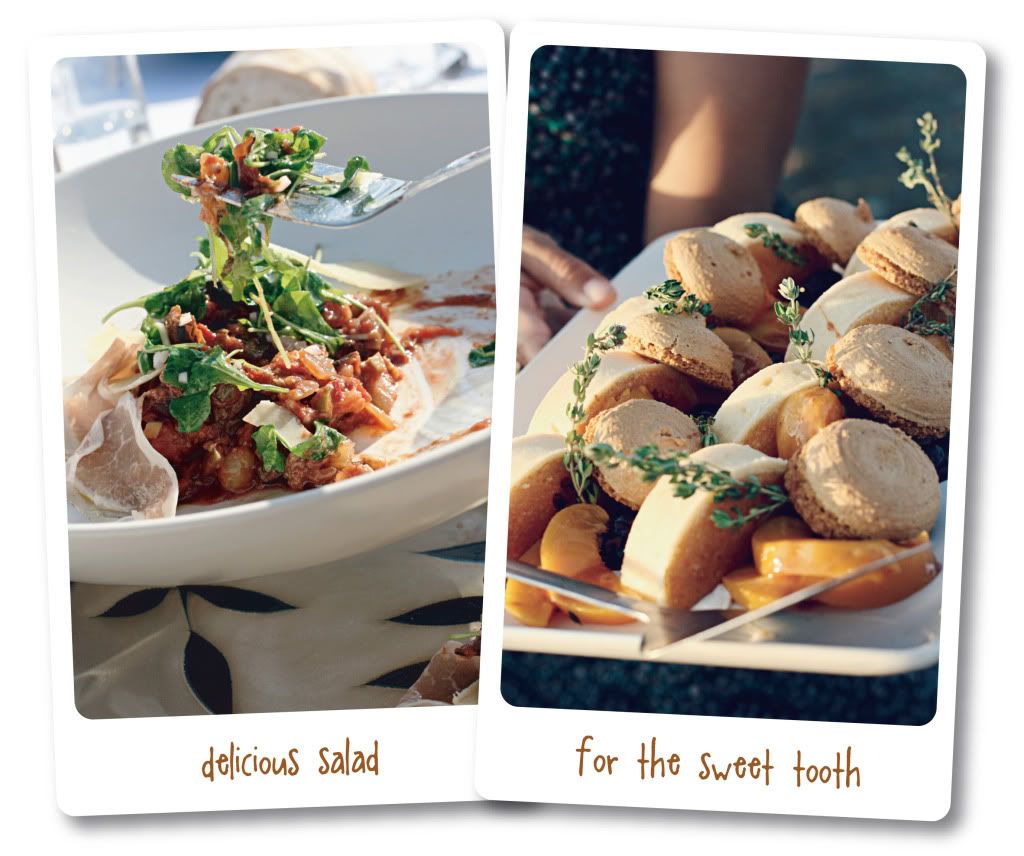 It was such a lovely evening. We met people who were 3-year veterans at these dinners, and then a couple who came all the way from Boston for the Outstanding in the Field Experience in Texas. We met a couple who had lived in Australia for a few years, so it was great talking with them about Australia and all the great food we missed from out there.

Then as the sun sank below the trees, we made our way back down the hill, armed with flashlights they'd supplied us with, and a bag of cookies. A lovely end to a lovely evening.