"Kiss me, Kate."

I only just found out the other night that this famous quote comes from the Shakespeare play, "Taming of the Shrew".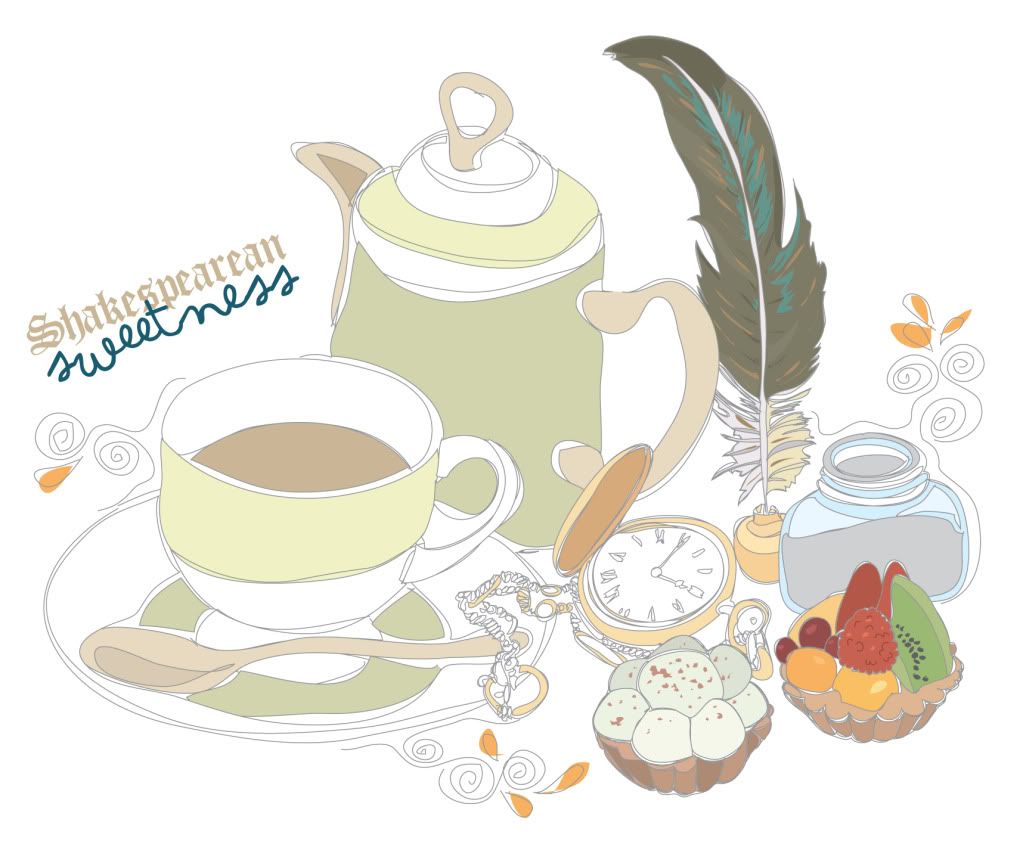 Shakespeare had a way with words, didn't he? He could tell such elaborate stories and paint such pretty word pictures. Brian, some friends and I went to see "Taming of the Shrew" the other night at Miller Outdoor Theater. It was a balmy Houston night, but there's something so almost other-worldly about watching Shakespeare, that the humidity didn't bother me as much as it normally would. I'd read the play back in high school, but had forgotten how fun it was. Definitely a comedy, and definitely something that would rile up any woman if it were to be taken seriously.




I came back from the play inspired. And usually when I am inspired it leads to:

a)

a wild session of drawing,

b)

baking or cooking moments, or

c)

planning a party. This particular time it lead to a baking moment. Just like I'd revisited Taming of the Shrew after so many years, I was determined to tweak a classic recipe and make it my own. It resulted in a delicious Blackberry Lychee Cobbler. I will be posting the recipe up on my Facebook Page shortly.

What is your favorite Shakespeare play? My favorite two would have to be Hamlet and Midsummer Night's Dream.