My favorites lately are Lace and Lattes.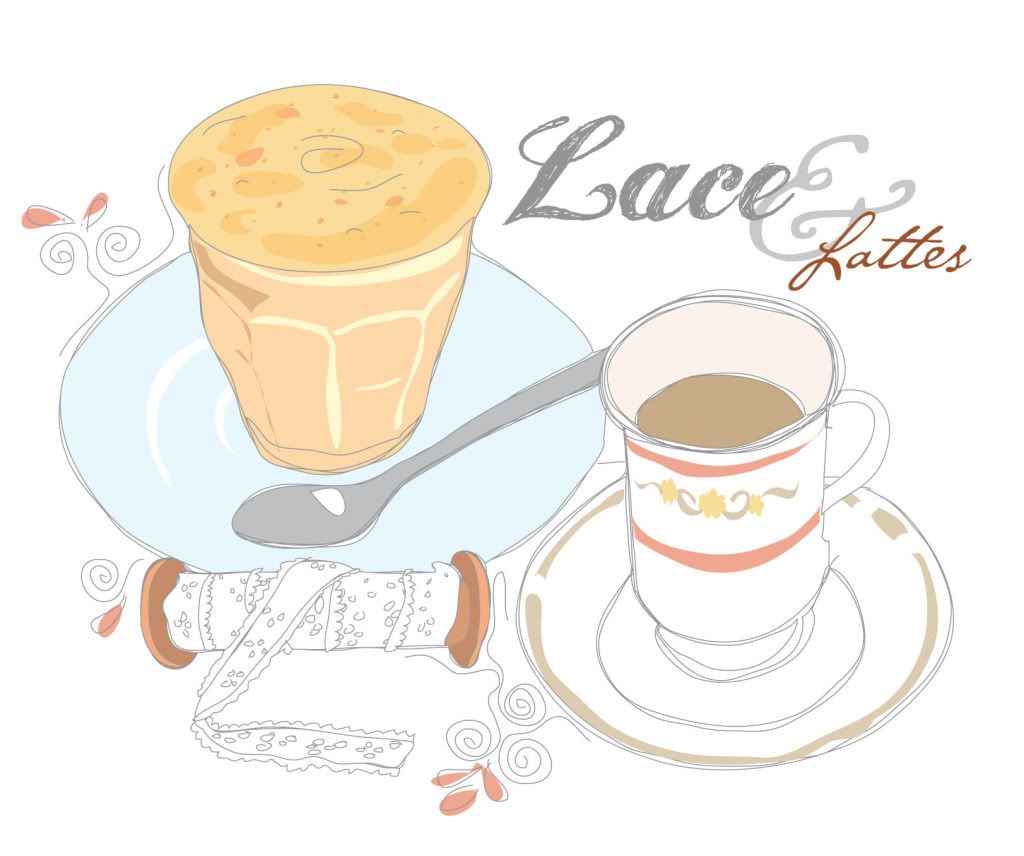 I've always been a fan of coffee, but lately I've been having it a lot. Perhaps it's because BHLDN has a Starbucks across the street (PS. I don't like Starbucks hot coffee for some reason - but I love their iced lattes and fraps!), or maybe because I really like using my milk frother at home - I've just been a little coffee nuts lately - especially for lattes. I don't like it strong, I like it milky and sweet - pretty much like a drinkable dessert. :)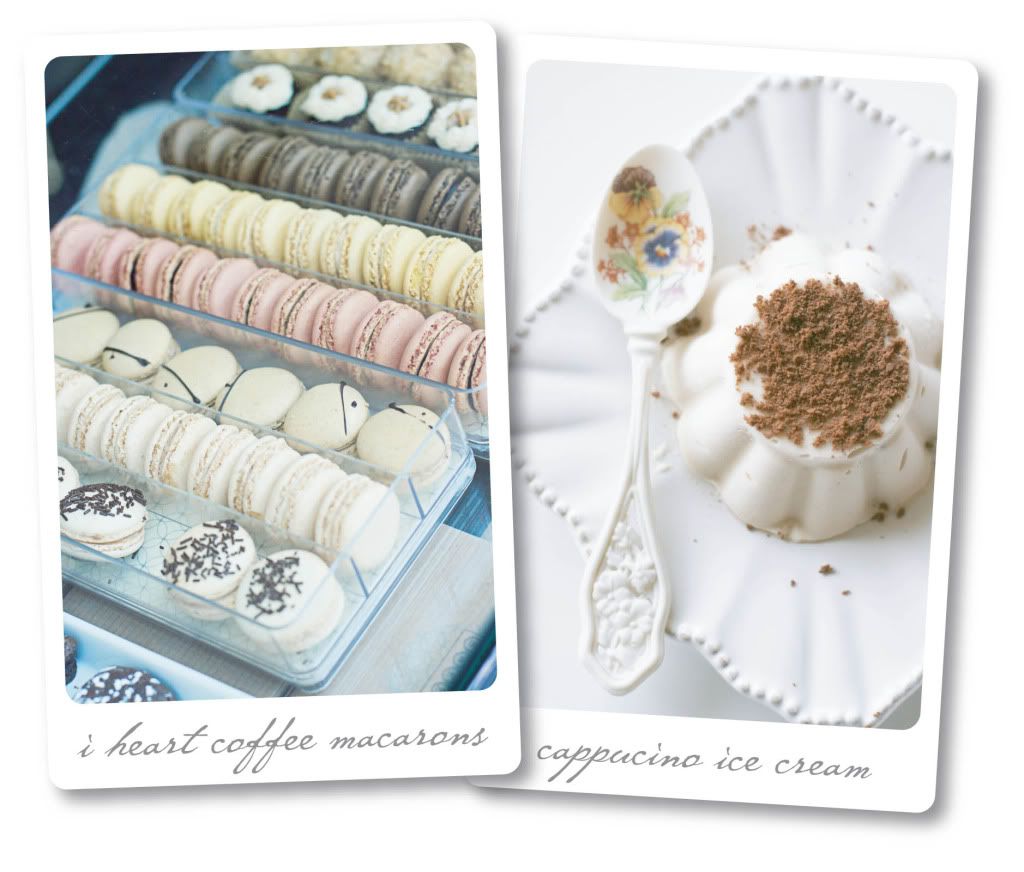 Coffee Macarons are my favorite, and I've been making Cappuccino Ice cream a lot at home to combat this nasty Houston Heat. And then there's my lace obsession. I've been designing a lot of wedding invitations lately, and a lot of brides have wanted textiles and lace incorporated into their design, so our place is packed with spools of luscious vintage lace.

I am off to go sit down with a glass of latte and get back into the invitation groove. I will be adding additional albums to my City of Dionne Facebook page soon which will include pictures of invitation design, some of the party styling I've done and other prettiness.

PS. How do you like your coffee - short and black? Macchiato-style? Cappuccino? I really like Affogatos - which are replacing the creamer with vanilla ice cream. Such a treat!