Being a stylist for BHLDN means that I am surrounded by eye-candy all day long...

I was looking through some of my past food photography and as I was browsing, I caught myself thinking "that dessert kinda reminds me of the Fondant Tea Dress"... so I started playing a little game. I started thinking about what desserts particular BHLDN gowns reminded me of. You all know that I LOVE desserts and I adore BHLDN, so it was a lot of fun to see what I could come up with.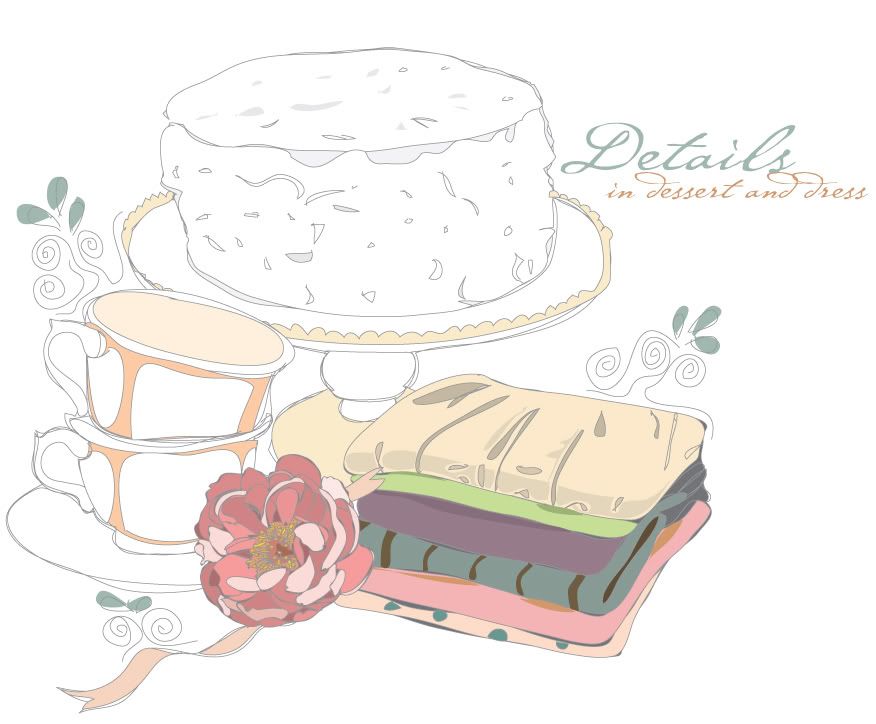 Here are some of my results:




The lined detail on the Fondant Tea Dress reminds me of these pink sugar cookies I made. This bride is girly and enjoys simplicity, like the simplicity of a sugar cookie. I had pressed lines into the fondant on top and the delicate lined pattern definitely reminds me of the white-on-white lines on the skirt of this dress.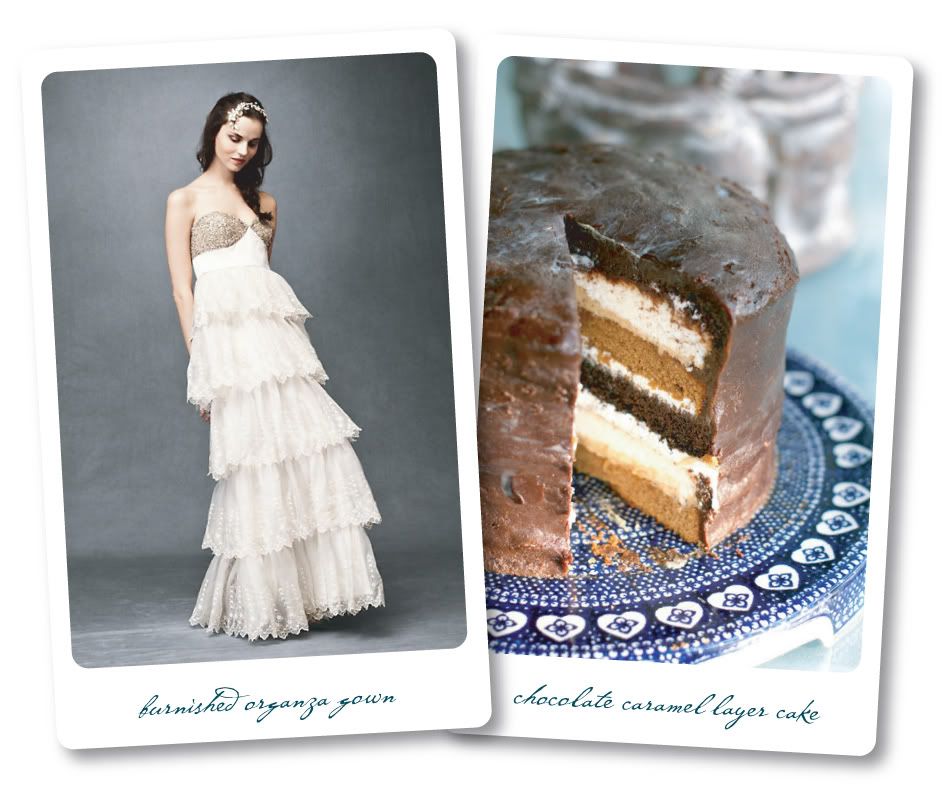 The Burnished Organza Gown is so rich and decadent to me. The gold top, the layers of organza - OF COURSE it reminds me of my Chocolate Caramel layer cake! This bride is dreamy and likes the blend of vintage and glitz - just like this cake. A classic concept of chocolate cake, glammed up with layers and chocolate ganache icing.


This Blushing Crinoline Sheath is so delicate and rosy. The soft pink layers of the skirt remind of the the pink ruffles on my pink ruffle cake that I'd made for my niece's birthday. The bride who wears this is romantic and what's more romantic than a ruffle cake?!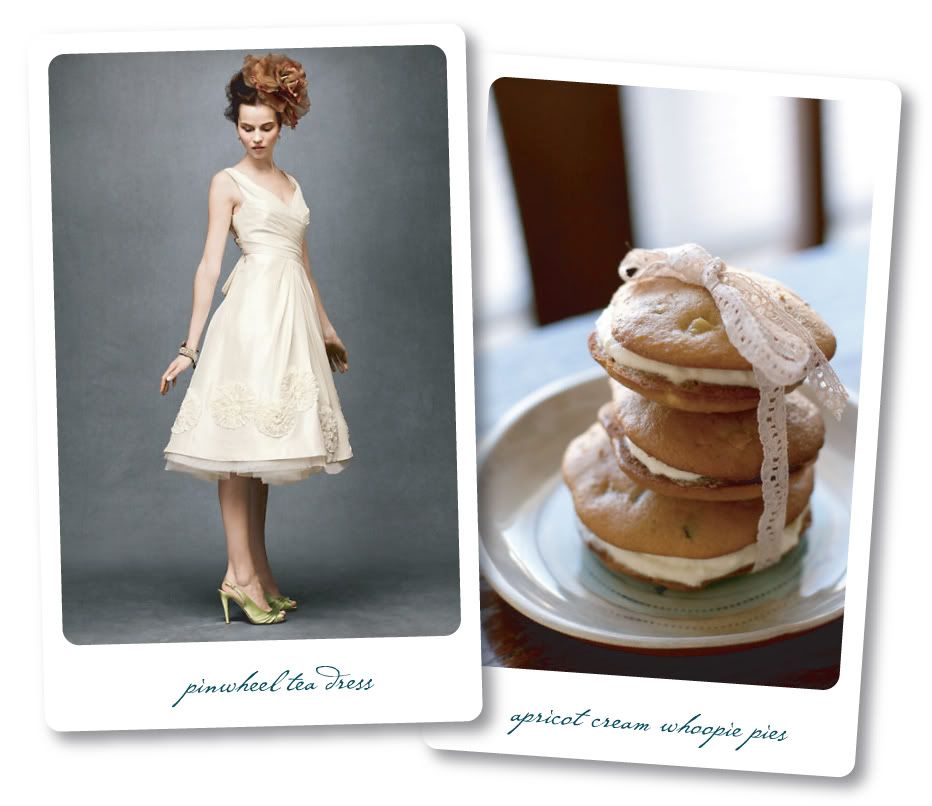 Pinwheels are so playful and fun. The Pinwheel Tea Dress reminds me of Apricot Whoopie Pies. Playful and fun, but still small and feminine - perfect for the sassy bride.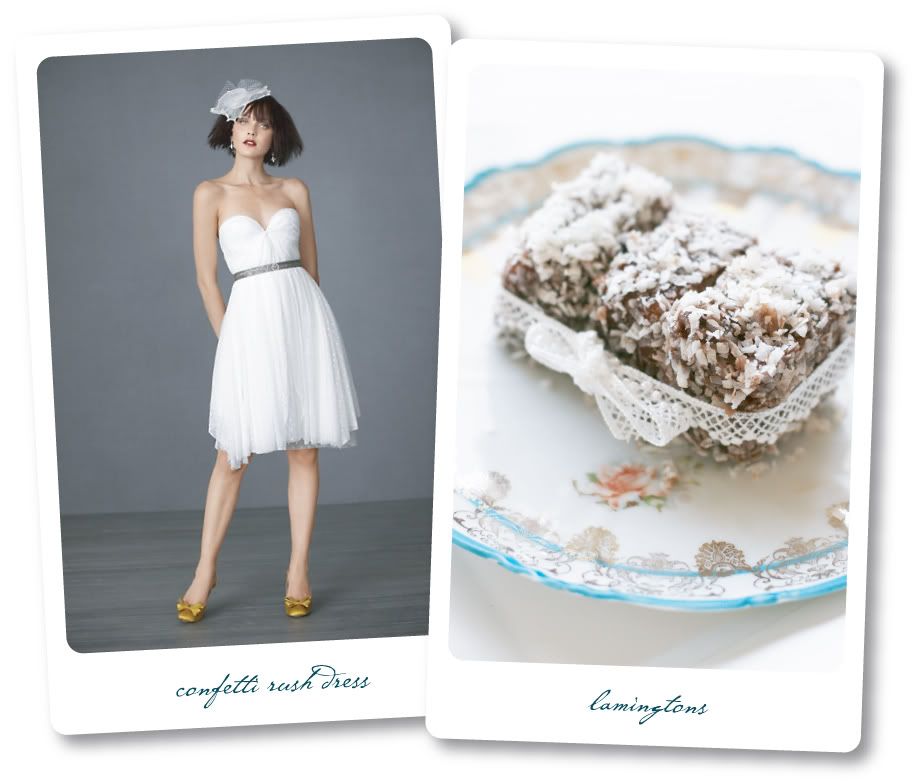 I love the Confetti Rush Dress. Up close, you can see little confetti-like flecks in the skirting that reminds me of the shredded coconut of lamingtons. So cute! For the bride that wants to kick her heels off and party.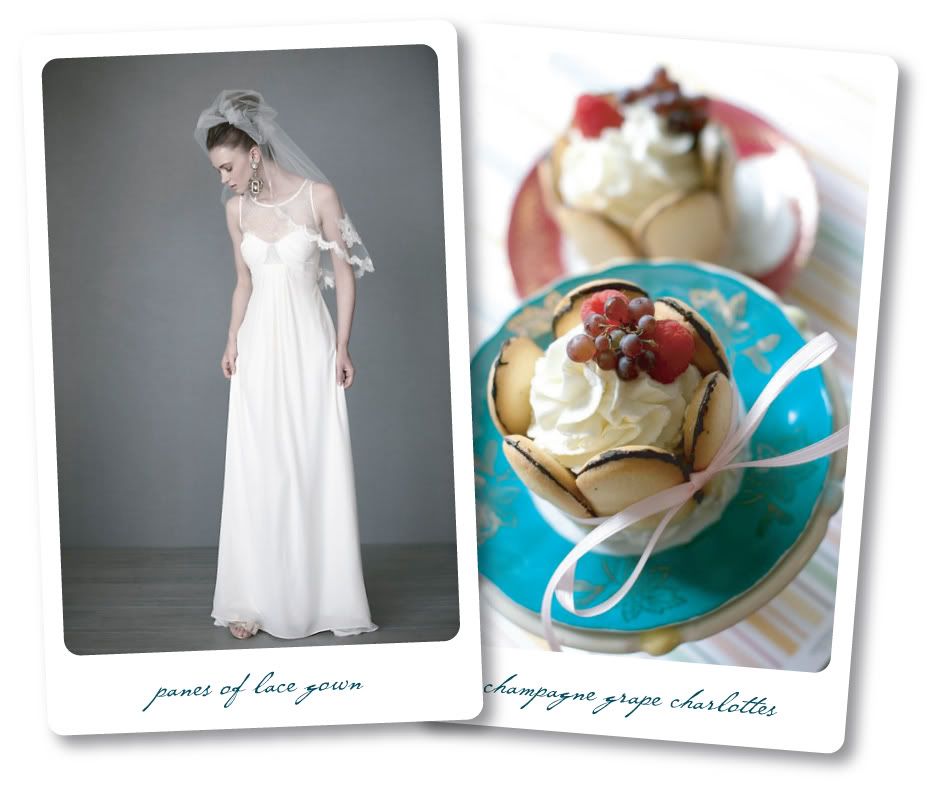 The Panes of Lace Gown is so refined and feminine to me. Demure and pretty, just like my Champagne Grape Charlottes.


The bride who wears the Greenbow Lace Gown is a free spirit. She likes to shop at Farmer's Markets and live the simple life. I think this dress is a perfect match for a simple sweet brioche with marmalade.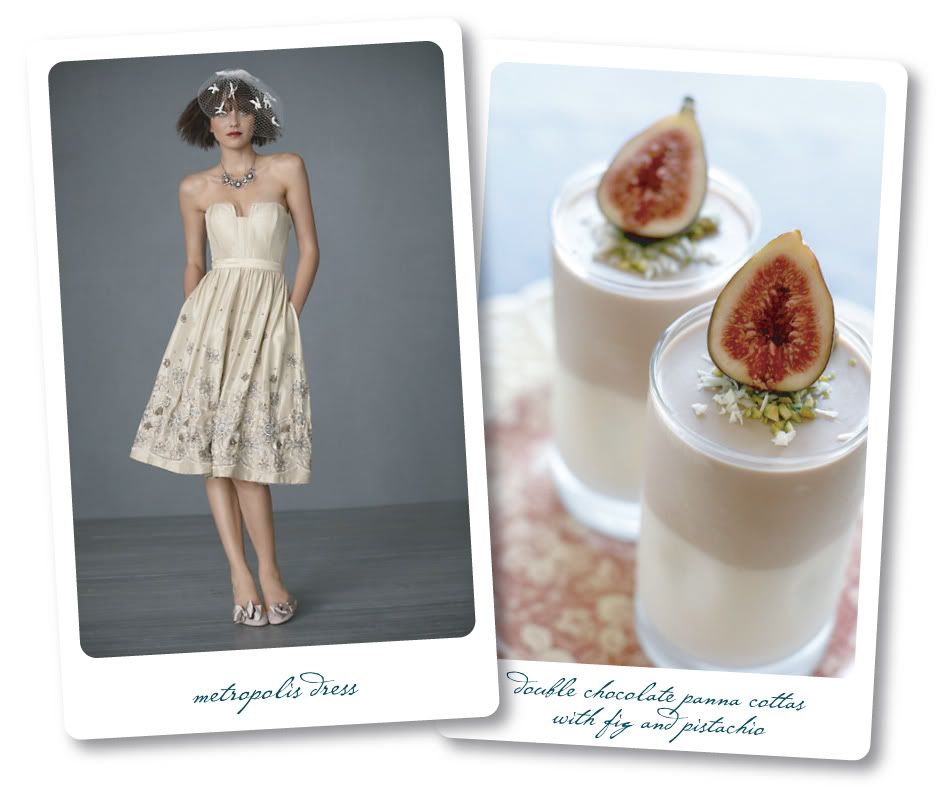 The Metropolis Dress is for the City Girl who likes looking chic and feminine. She's active and likes experiencing the sites and sounds of the city, so my Double Chocolate Panna Cottas with Fig and Pistachio seems like the perfect match to me. It's more exciting than a regular baked dessert, and the blend of cream and fruit correlates nicely with this bride's blend of dainty and modern.

What do you think? Are there any other BHLDN gowns that remind you of a particular dessert?