Do you have a whimsical world that you escape to?

I love children's books because they take you to some faraway place that doesn't exist in the crevices of this earth. Books like Alice In Wonderland.




When I think of Whimsical Worlds, I think of magical tea parties, ever-blue skies, and clear streams. And recently I discovered a store that sells the most charming little goodies that take me to these faraway places - La Boom.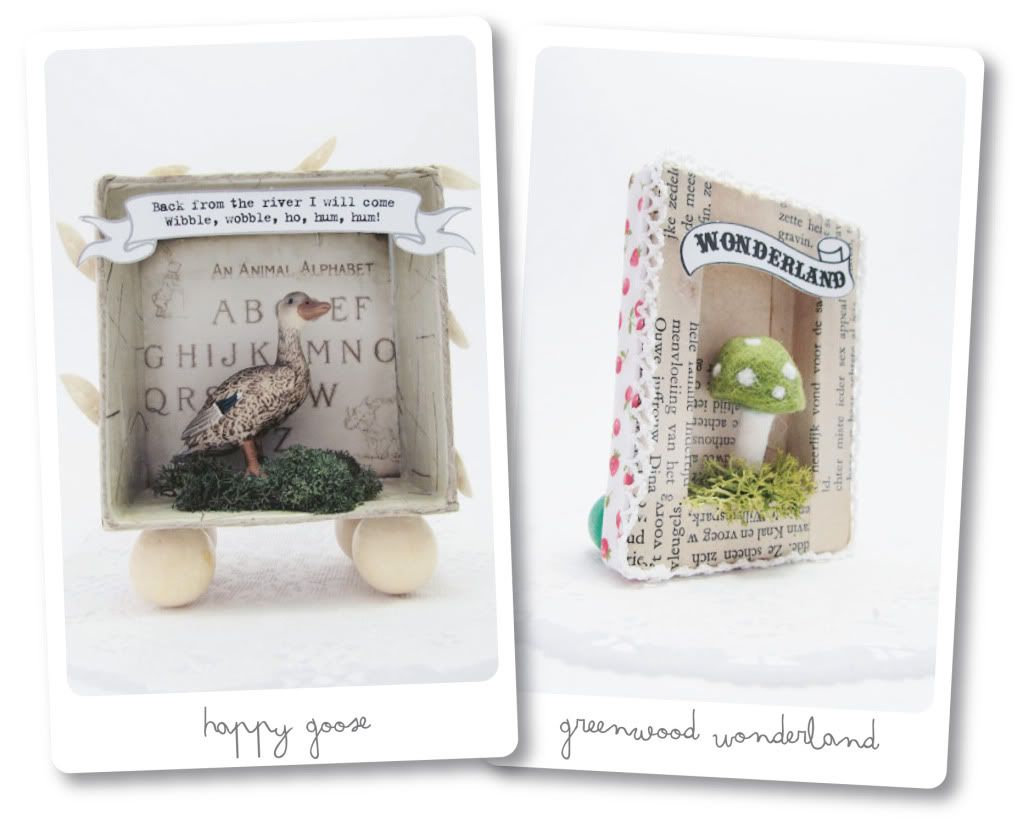 Tatiana's gorgeous store is a treasure trove of tiny handmade "worlds". From delightful shadow boxes, to enchanting nightlights, there is something to take any of us back to our favorite childhood stories.

She is inspired by nature, and most especially the sea. From her home in the Greek Islands (I love it there!), she has the optimal view of it every day from her verandah. She is also inspired by animal homes like nests, and also the spectacular - like circuses and carnivals, which is obvious when perusing her store. Other inspirations are the Victorian Era, 1950's childhood, nursery rhymes, toys and games.




Among her favorite colors are black and greys, along with the green of the grass and the dusty pinks and aqua on circus wagons.




Tatiana is generously giving one of her lovely pieces to a lucky reader! To enter,

please leave a comment here telling me which of these three (

1, 2, 3

) you'd like if you won, and please tell me a little bit about the whimsical world you like to escape to every now and then

. I will announce the winner next week.

(PS. The winner of the Junie Babie giveaway is Jrsygurl4life - congrats!)