Cotton and burlap and buttons and embroidery... Vintage lace and antique linen...
I really love the artistry and handiwork of vintage textiles, don't you?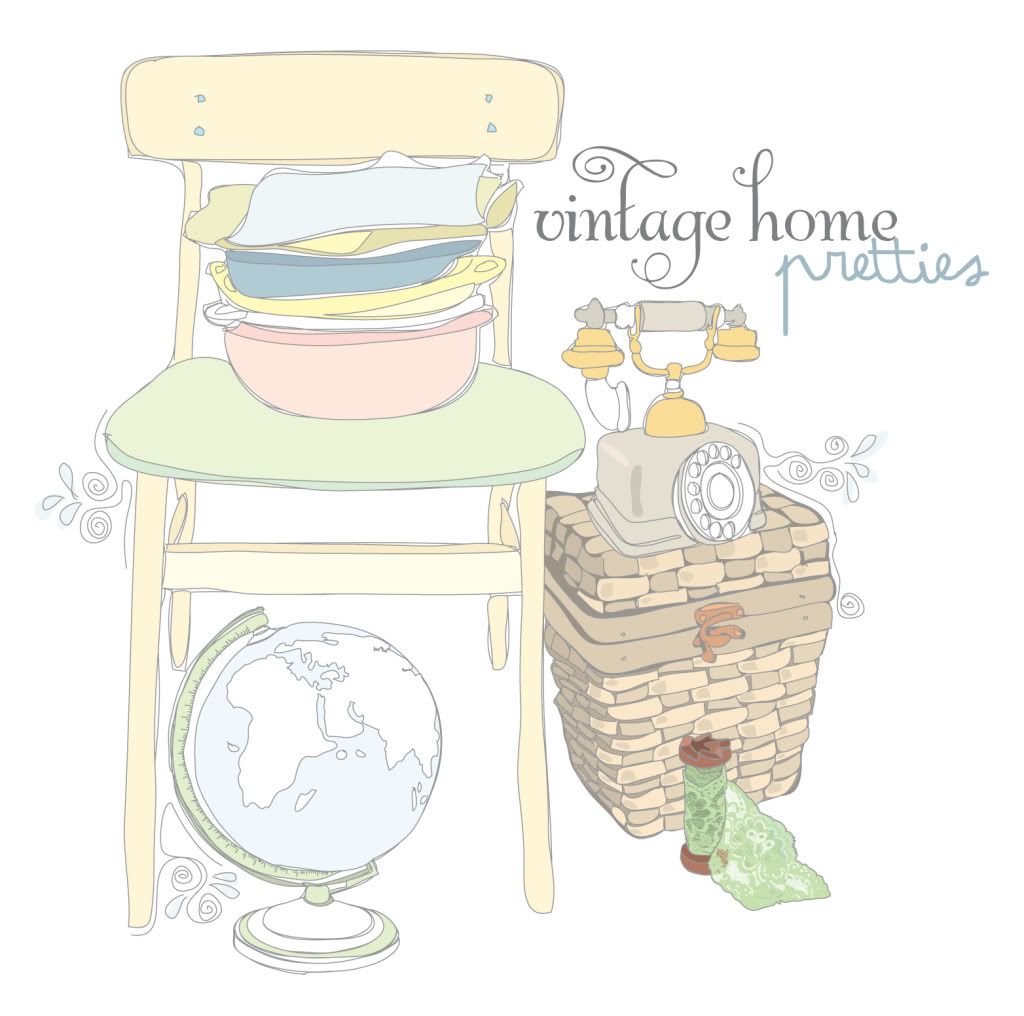 Celina Mancurti is a fabulous textile artist who gives vintage linens an updated touch - I love how she blends the old and new.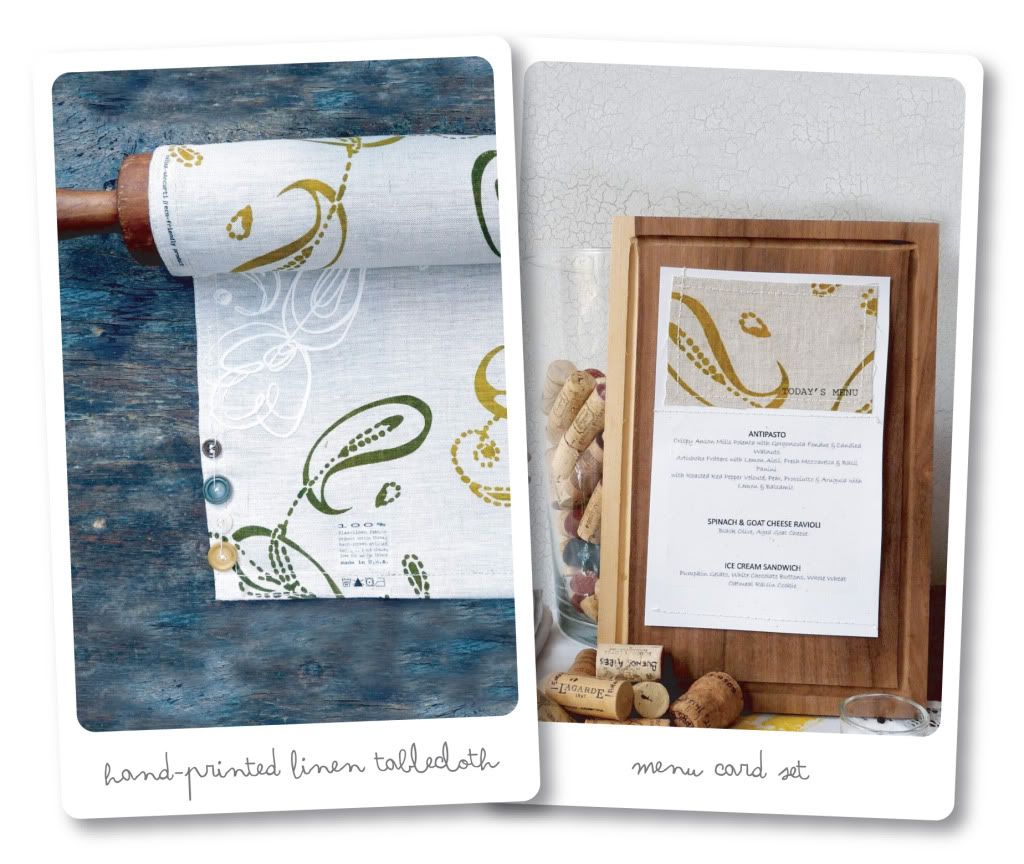 Her pieces have this nostalgic feel to them, but yet also have a whimsical quality to them. I would love to adorn my table with these - they're all so gorgeous! Her love for bright colors is evident when you look through her store - warm colors like reds and yellows, and the contrast of pure white.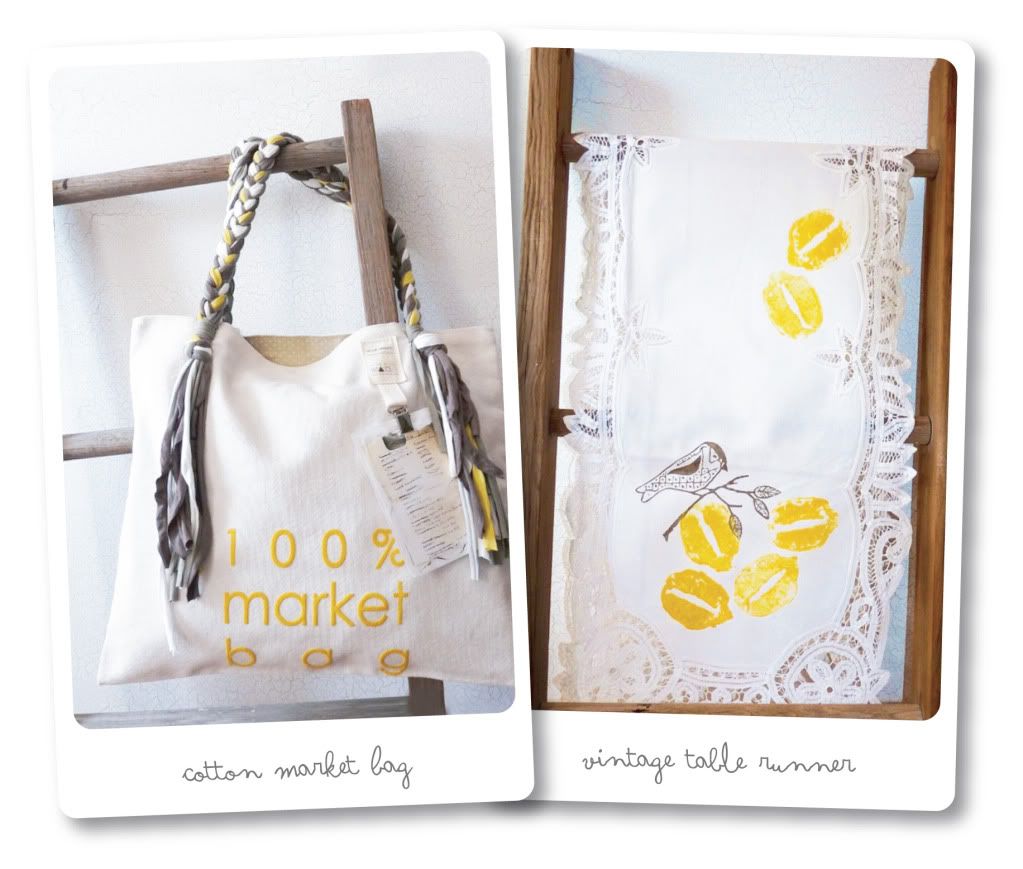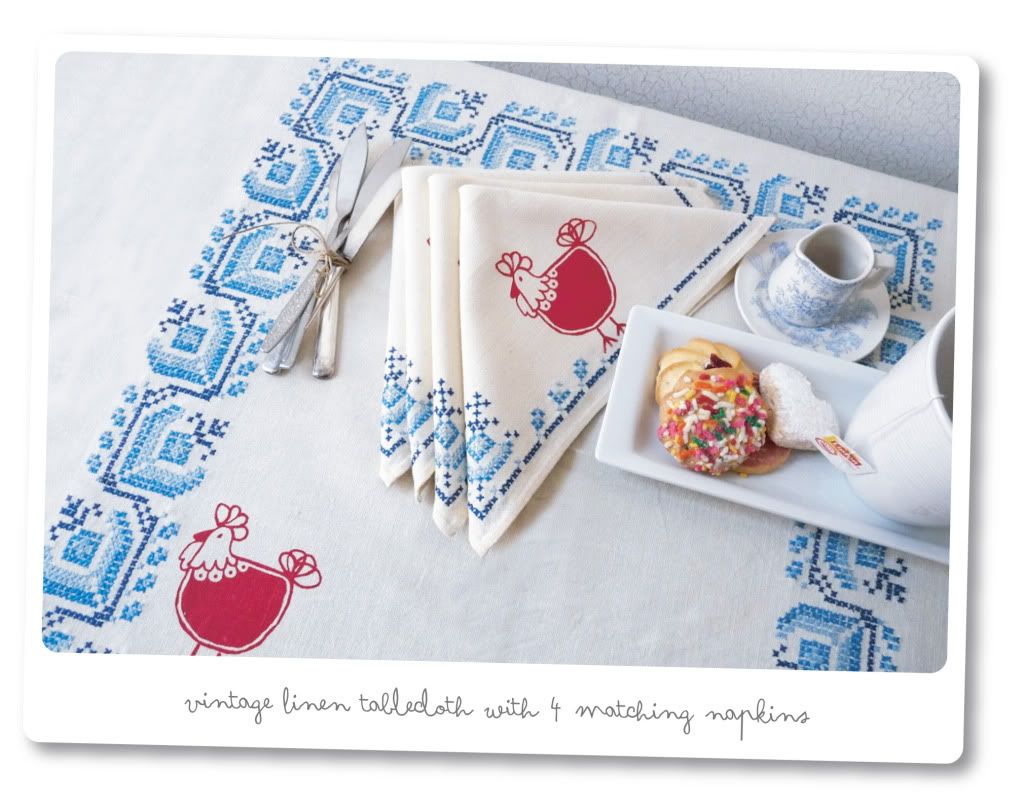 Celina is inspired by everyday simple life and the stories that she has read and heard. From there she translates her thoughts or feelings into her journal to preserve the freshness of that moment that can then be carried across into her work. She is also inspired by her many hobbies - visiting galleries, checking out craft shows, frequenting coffee shops - and she keeps business cards from all the places she visits!

Another one of her favorites is a dessert called "Mil Hojas", which means "A Thousand Layer Cake". It is a circular cake made of thin puff pastry and filled with dulce de leche and then covered in Italian meringue. Doesn't that sound heavenly?!

Celina is generously giving away something from her store to one lucky reader. To enter,

please leave a comment here telling me about a nostalgic item you own, and which out of the last three items pictured in this post you'd like if you won

. I will announce the winner next week.

(PS. The winners of the Thank You Card Shop giveaway are Kris, Jess and Kaytee. Congrats!)