A lot of you know by now that I collect tea cups...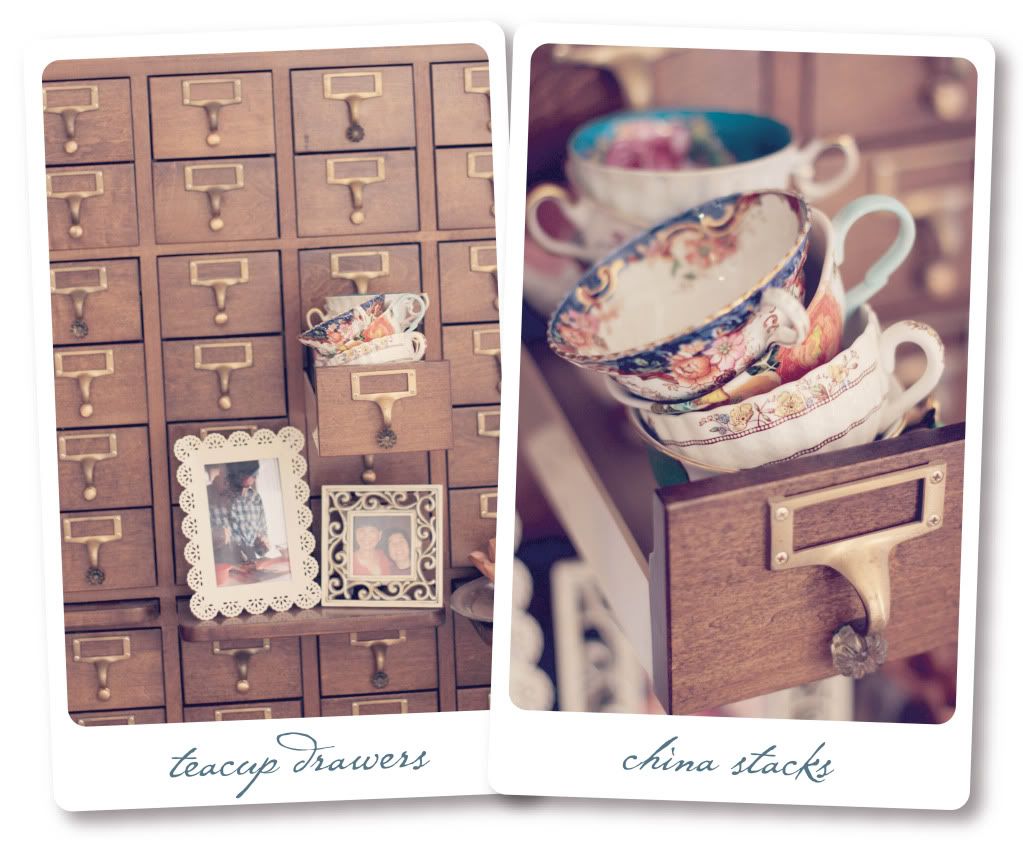 I have 20-something cups, a mix of new and vintage, and I keep them all in my lovely library card catalog. The drawers are the perfect size for holding two teacups and two saucers each.

In this earlier post, I told you about my vintage plate collection, but it's my teacup collection that I like the most. Here are some of my favorites: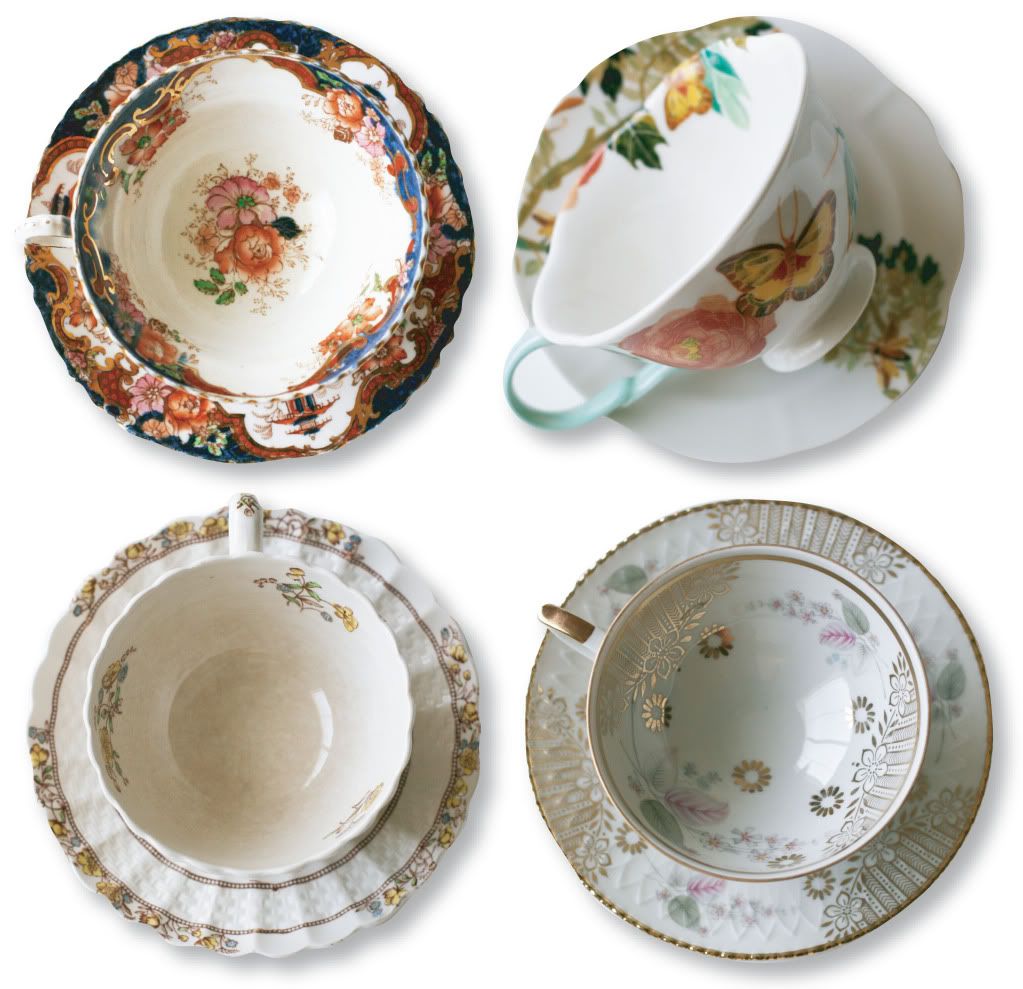 Most of them I have found at antique sales or on Etsy, and some I have found at Anthropologie.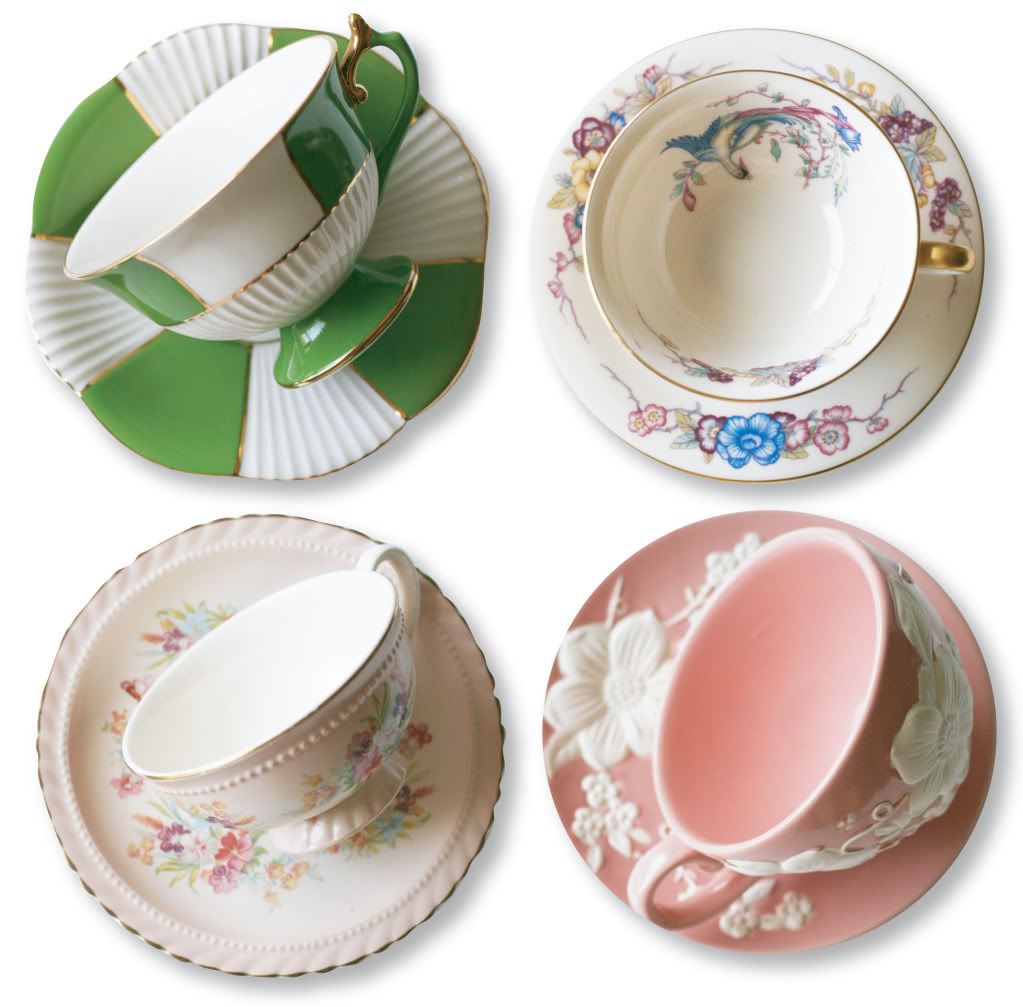 Tea, anyone?