What are your favorite things to cook?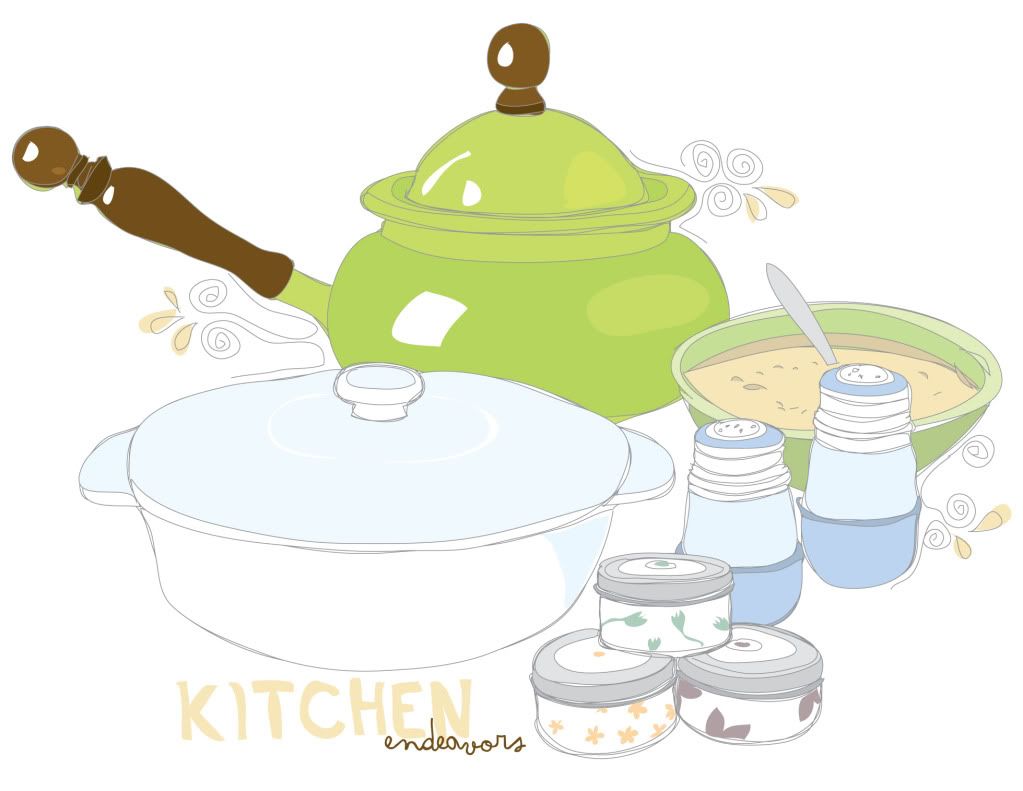 I have some favorite recipes, but I also like to experiment, so rarely do I have time to cook my favorites because I am always looking for new favorites.

My husband Brian is half Korean, and his mother introduced me to the world of Korean Food. I love all the flavors and all the little side dishes they have. Have you ever tried Bi Bim Bap? It's a Korean street food. Basically it's white rice in a sizzling pan, topped with piles of different vegetables and beef, and then topped with a fried egg, sunny-side up. Before eating, you just break the yolk, and mix all the vegetables, beef and yolk in with the rice. It's soooo good!

I decided to try and make it for the first time last night, after finding this recipe here. I highly recommend it. Soooo good!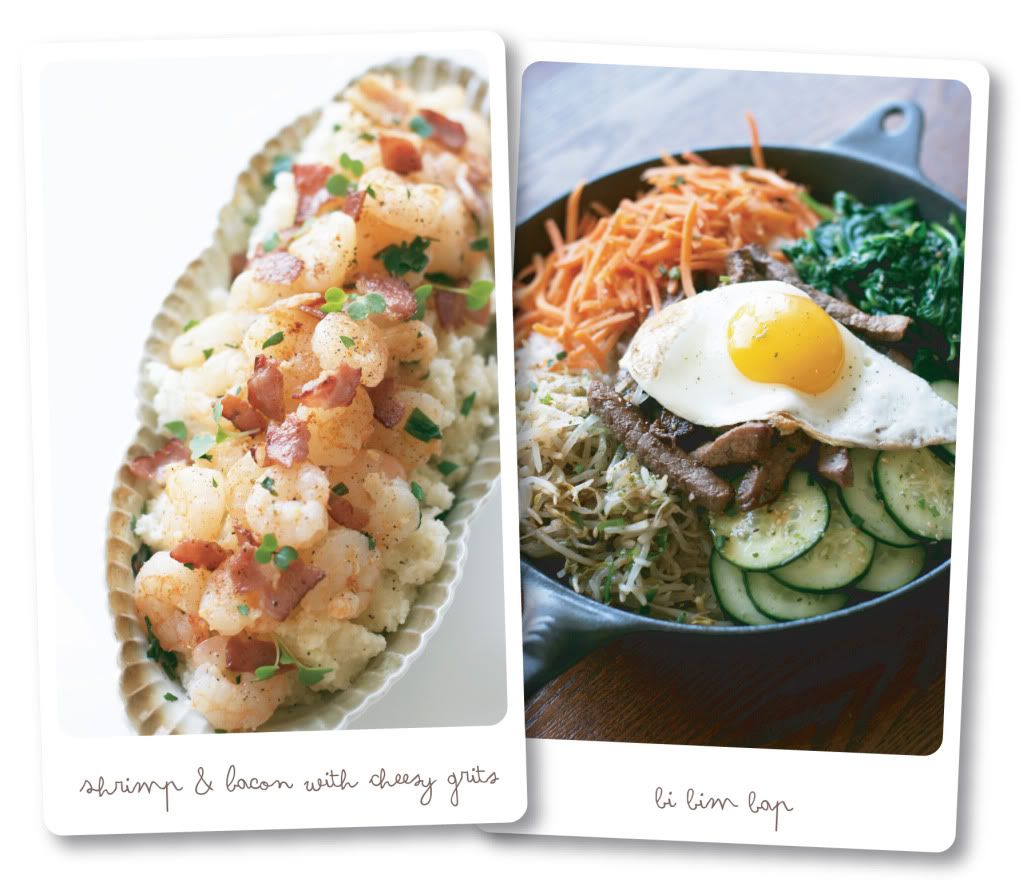 Something that is also relatively new to me are grits. We don't eat grits in Australia, so I never knew about them until moving here to the US. I don't really consider them very exciting, so I decided to make it my mission to make them yummy - so I made some the other night along with shrimp and bacon. If you'd like my recipe, meet me after the jump...

If you have any links to some recipes you think I might like to try, please leave them in the comments. I am always on the lookout for new and interesting things to cook/bake.





SHRIMP & BACON WITH CHEESY GRITS

:

Ingredients
- 1.5 cups grits
- 3.5 cups water
- 4.5 tablespoons butter
- 8 sage leaves
- 2.5 cups grated fontina cheese
- 1 teaspoon cayenne pepper
- 3/4 lb shrimp
- 1/4 chopped up bacon
- juice of half a lemon
- 2 tablespoons chopped parsley
- 2 tablespoons chopped chives
- 1/4 cup chopped green onions
- 1 minced garlic clove
- assorted microgreens for garnish
- salt & pepper
- paprika



Directions


- Fry the sage in half a tablespoon of the butter until stiff, then set aside on paper towels.
- Boil water, and then add the grits, salt and pepper and whisk so that it doesn't stick to the bottom.
- Lower the heat and and cover for 7-8 minutes until all the water is absorbed into the grits.
- Take it off the heat and a stir in the rest of the butter, the cheese, 1/2 a teaspoon of the cayenne pepper, and crumble in the sage leaves, then set aside.
- Fry the bacon bits until it's how you like it, then set aside on a paper towel.
- Add the shrimp into the bacon grease, along with the garlic, salt, pepper, the remaining cayenne pepper and lemon juice.
- Place the shrimp into a bowl and stir with the green onions, parsley and chives, and then spoon it over the grits to serve, and garnish with microgreens and a sprinkling of paprika.