Dinner, lunch, breakfast, desserts... The last few days have been a major cooking frenzy for me.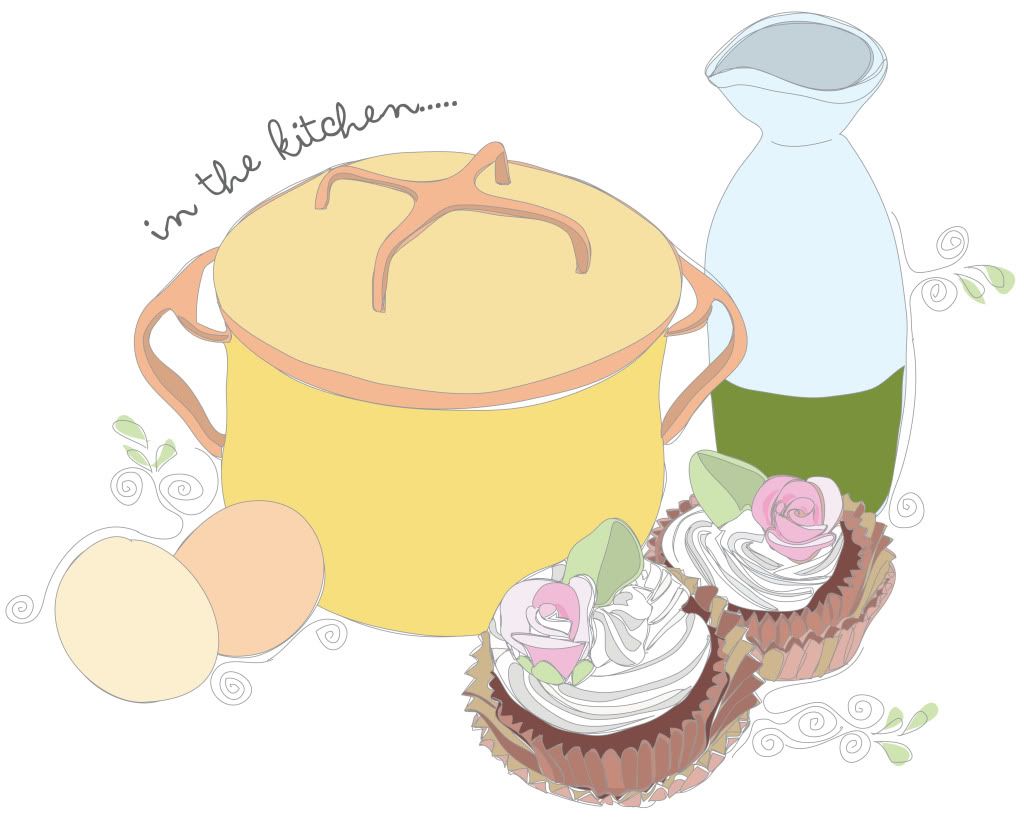 I like to consider myself a creative person, and with all my creative pursuits (whether it be my graphic design, illustration, cooking, etc.), I have sudden bursts of creative inspiration and find myself needing to work on it that exact moment. Well this weekend I was in cooking/baking mode, and was creating faster than we could eat. Our apartment was a cooking machine this weekend!




I had never prepared a whole fish before - I had only ever cooked with fillets, so this weekend I was determined to try a whole fish, and found a gorgeous Red Snapper at the market which was calling my name. It was so simple to prepare and so fresh and delicious. All I did was slice some incisions along both sides of the fish and stuff them with lemon slices, and a mixture of fresh herbs and olive oil. Then I just brushed the fish with more olive oil and sea salt and pepper.

Another thing I made was an awesome Miso Soup. Whenever I have Miso Soup at a restaurant, I always enjoy the flavor, but find the soup a little lacking in content. So I decided to add buckwheat noodles, pork, onions, shallots, and lots of fresh herbs to mine, making it a perfect warm-weather soup with all the fresh cilantro and green onion.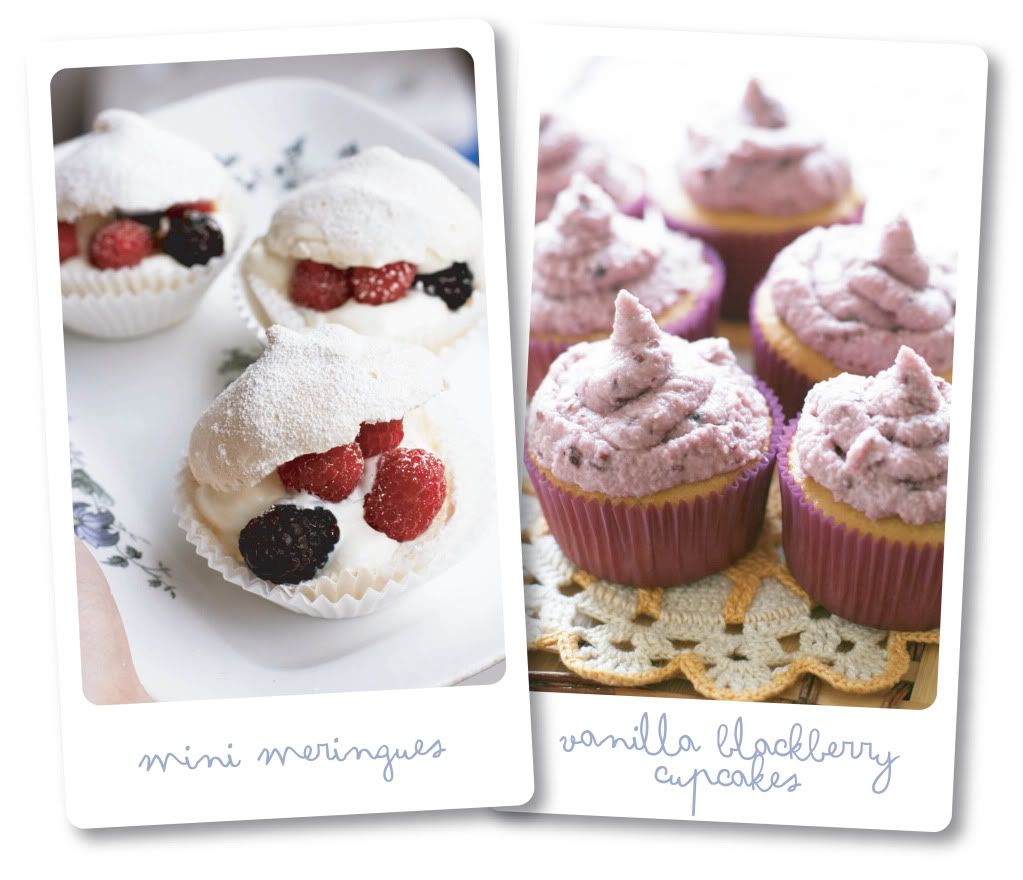 Then there was dessert. I had mentioned in an earlier post that I was participating in a Bake Sale fundraiser, and decided to bake something simple and classic - nothing too out-there or different - I wanted to make sure that it was something that most people would like. So I settled on vanilla cupcakes filled with vanilla yogurt and topped with a fresh blackberry buttercream. Then on Sunday I felt like meringue, and found an awesome recipe in a Donna Hay cookbook for Lemon Curd and Raspberry Mini Meringues. Divine! I tried finding a link online for it, but couldn't - so if any of you want the recipe, I can email it to you. I don't feel right about publishing her recipe on my blog, especially since she hasn't posted it anywhere online.

So as you can see, I had a big weekend of food. Did you make anything yummy this weekend?


(PS. the winner of the Simply Objekts giveaway is Regina. Congrats!)