I don't really wear much jewelry in winter.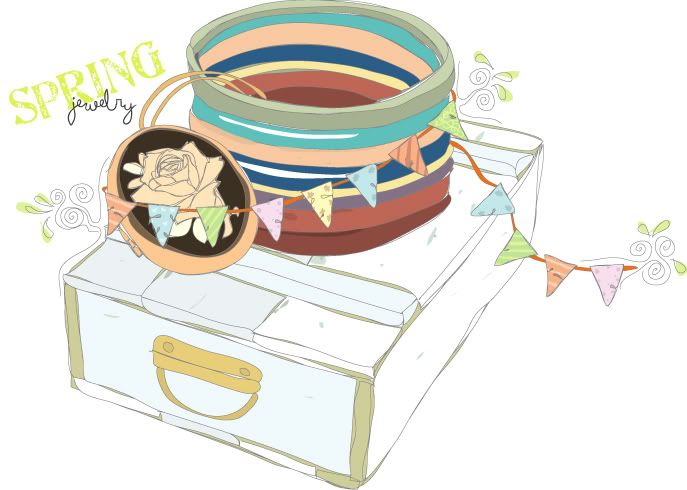 All my bracelets get covered up with bulky long sleeved coats, and my necklaces hidden behind woolen scarves. So not only do the birds and flowers come out in Spring, so does more of my jewelry.

Carla Marcey has teamed up with her boyfriend to create a great store for lots of spring jewelry called Spunk by CM. I like a lot of color in my jewelry, and Carla's store is definitely filled with vibrant Springtime color.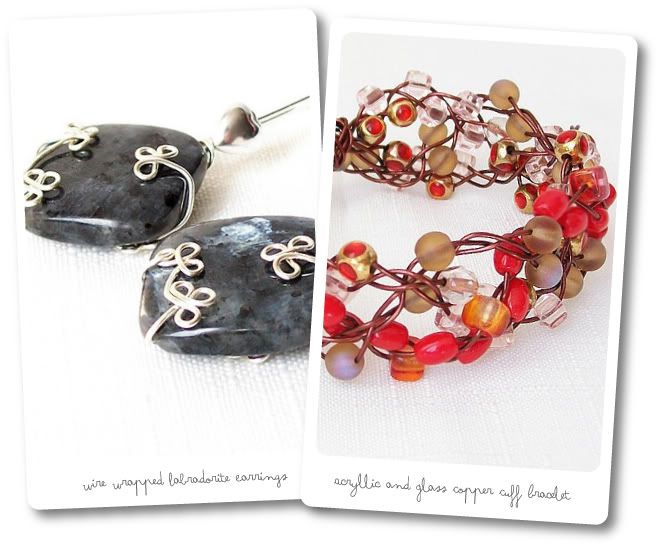 The hustle and hustle of city life is a big inspiration for the Spunk by CM creative duo. They admire the fast-paced lifestyle and the structure of city life, and yet also appreciate the independence and freedom of nature. Together, nature and the city inspire them to create pieces that are a fusion of the two worlds. Contrasting colors, materials and sizes are all ways that they achieve this juxtaposition on their jewelry. Living in Toronto means that they have access to the multiculturalism of the city, and yet be not too far from the peace and serenity of the natural world.

The variety of Toronto excites Carla. She loves that she can experience what she calls a "global vacation" in the span of one day. She can experience Korean Bibimbap (one of my favorites), Greek Souvlaki, French Crepes, Chinese Dim Sum, Indian Chicken Biryani and an Italian Cannoli all in one day

Aside from creating jewelry and exploring the international culture of Toronto, Carla likes to surround herself in other forms of art. She enjoys visiting museums and galleries of all different sizes and backgrounds. She also loves to bake. It isn't rare for her to be baking cookies at 1am to quench a sudden cookie craving.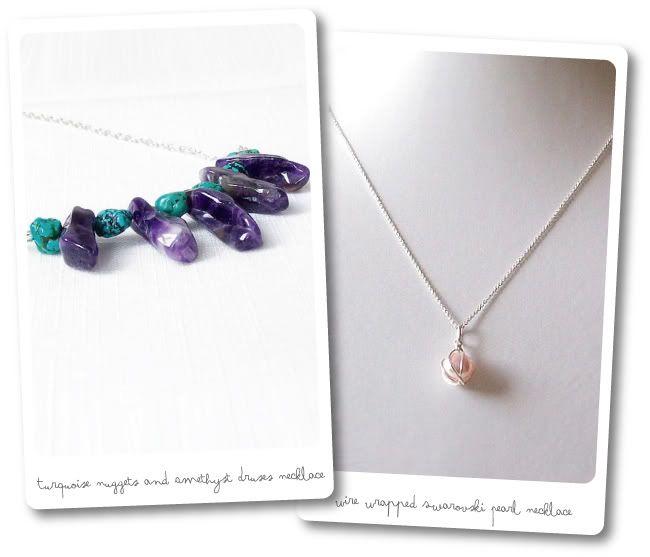 Carla is generously giving away a necklace to one lucky reader. You will win a Swarofski Pearl Necklace in your choice of color (peach, pink or blue). To enter, please leave a comment here telling me which color you'd like if you won, and also what some of your favorite international cultures to explore are. I will announce the winner next week.

(PS. The winner of the Simon & Ruby giveaway is Leigh).