My younger brother and aunt came to stay with us for 4 days last week. So for the two days before they came, Brian and I were busy making sure that our place looked perfect for their arrival.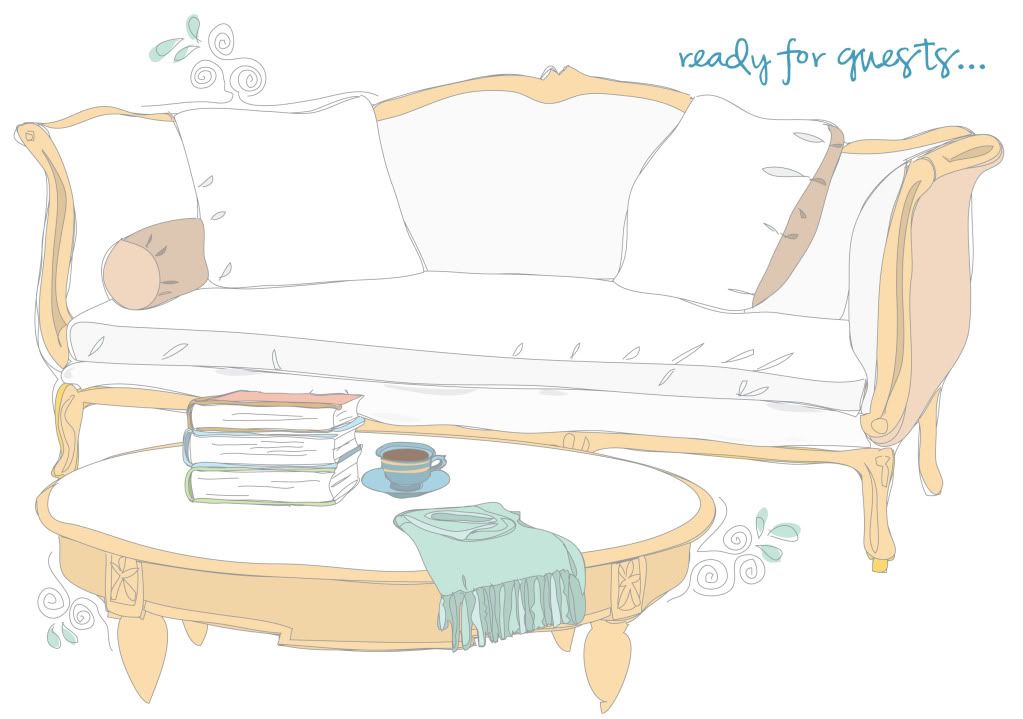 My brother is 21 and has Down Syndrome. I have such a soft spot for him, I really adore him, he has such unconditional love. And the things he says crack me up! We were at a market that has a live band on the weekends, and my brother noticed that the drummer was female. Apparently he'd never seen a female drummer before, he was shocked. He tugged at my sleeve and pointed. "What?! Women can play the drums?!!!"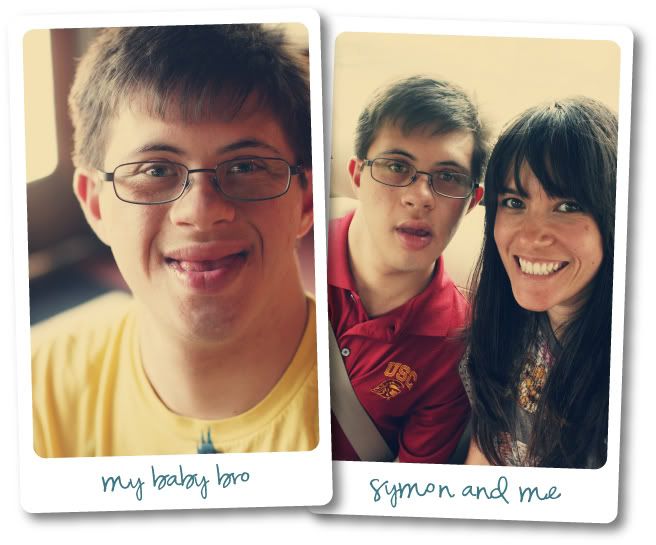 We took my brother and aunt to a cute French Brasserie in the antiques section of town, and after eating a lovely meal of Moules Frites (my favorite), we were crossing the street back to the car, when all of a sudden I felt a stabbing pain in the ball of my foot. I looked down, and I had stepped on a screw. A rusty old screw that had probably come from one of the neighboring antique shops. OUCH!!!!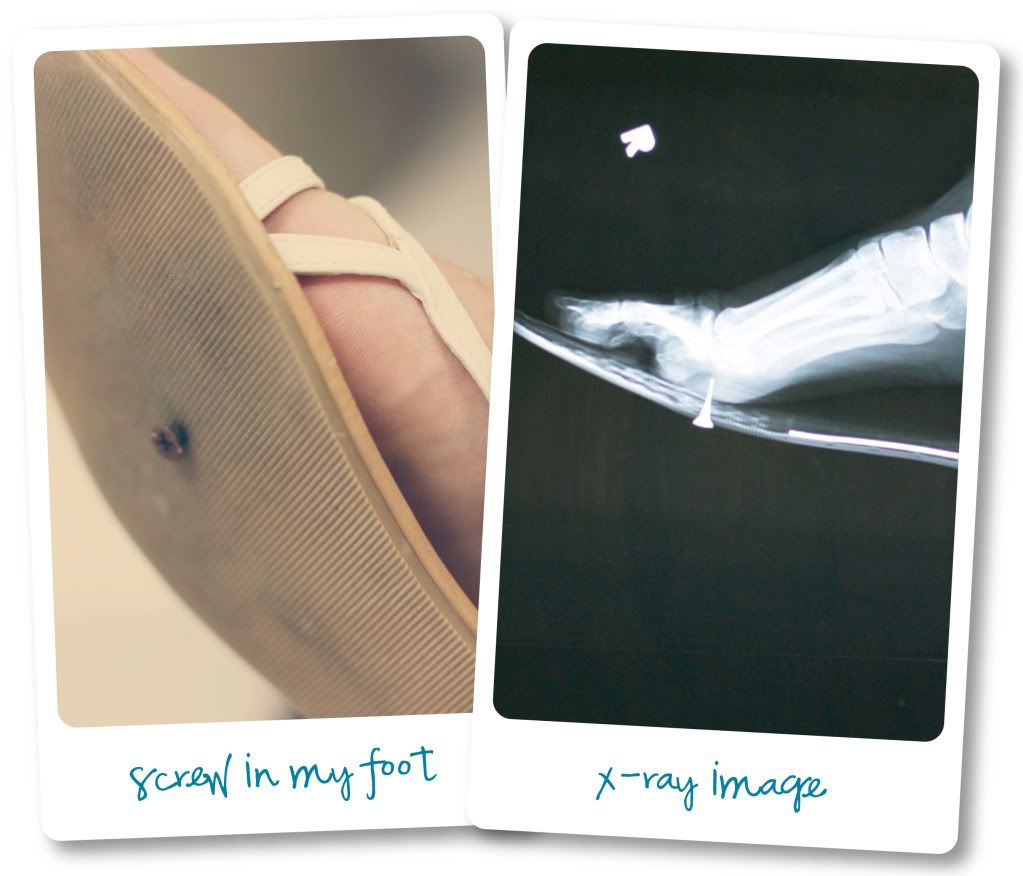 So off we went to the ER to spend the majority of that afternoon waiting for xrays and the screw extraction.

Other than the screw incident, it was a great few days. :)