Braids, beads, flowers, feathers, effortless, organic...

These are all things that I think of when I think of Bohemian Chic.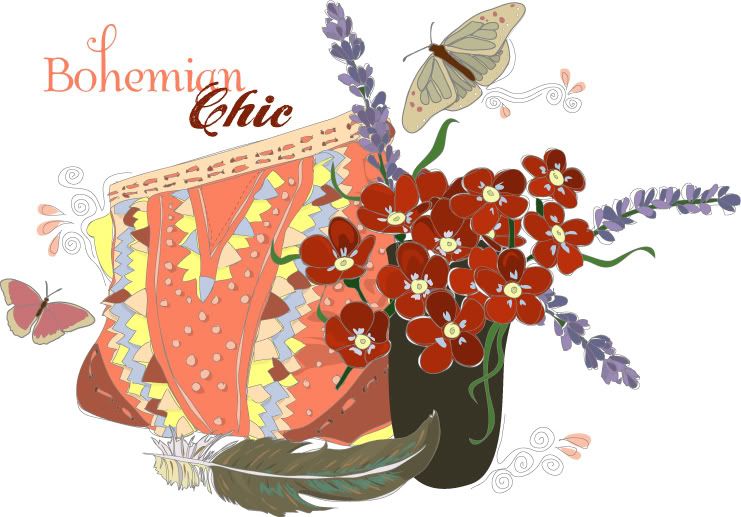 I love the soft and natural femininity behind Bohemian style. It's pretty without the prissy. A store that I really think has captured Bohemian style well is Simon and Ruby. Lindsay has such a beautiful and raw collection of jewelry, I love her range of gorgeous pieces that look so effortless and natural.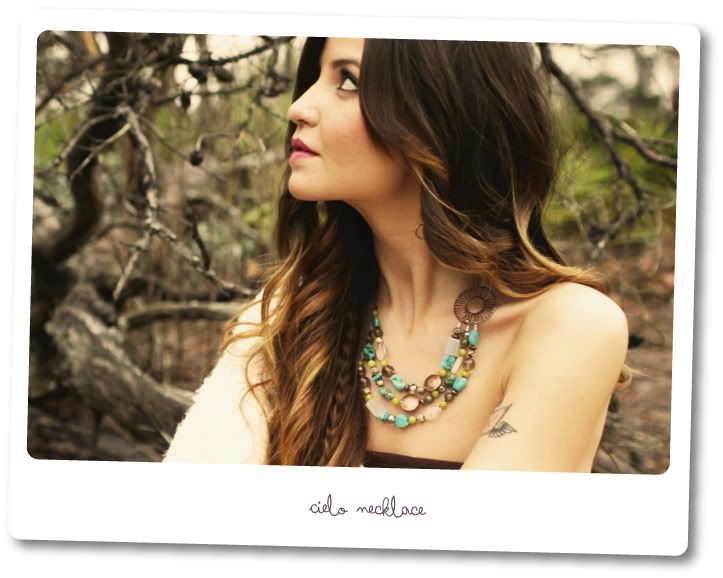 Lindsay's work is inspired by traveling. A lot of her collections are based on the various journeys that she has been on. She likes to adopt color palettes and styles from different places she has experienced, and even derives ideas from old postcards that she has collected. Along with traveling, photography is also a passion that she pursues. She likes the idea that with photography, you can create your own world. Lindsay is also grateful for books. Reading is third only to her family and her art.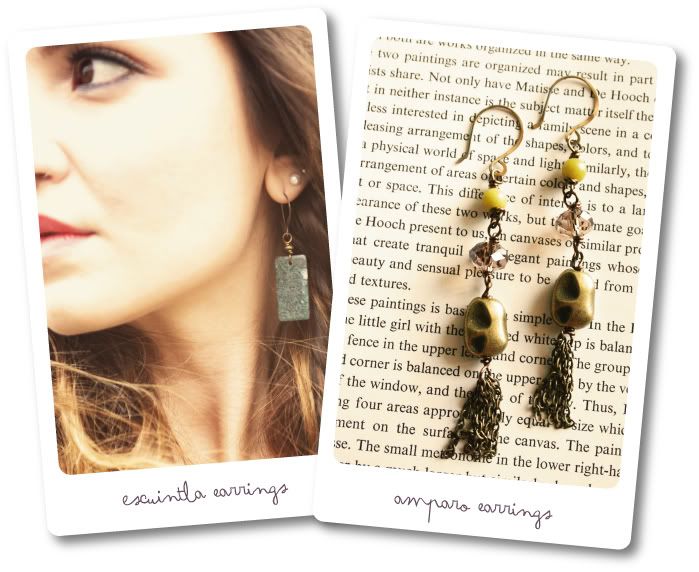 A recent trip to Ireland renewed Lindsay's passion for green. Although she loves all colors, the prominent colors in her life are olive green, burnt oranges and greys.

Lindsay is generously giving away a pair of earrings to one of you guys. To enter, please leave a comment here letting me know which of the last three pictured earrings you would like if you won, and also let me know where was the last place that you traveled to that really inspired you. I will announce the winner next week.

(PS. The winner of the RetroNaNa giveaway is Mekkan).