What would our world be like without spice?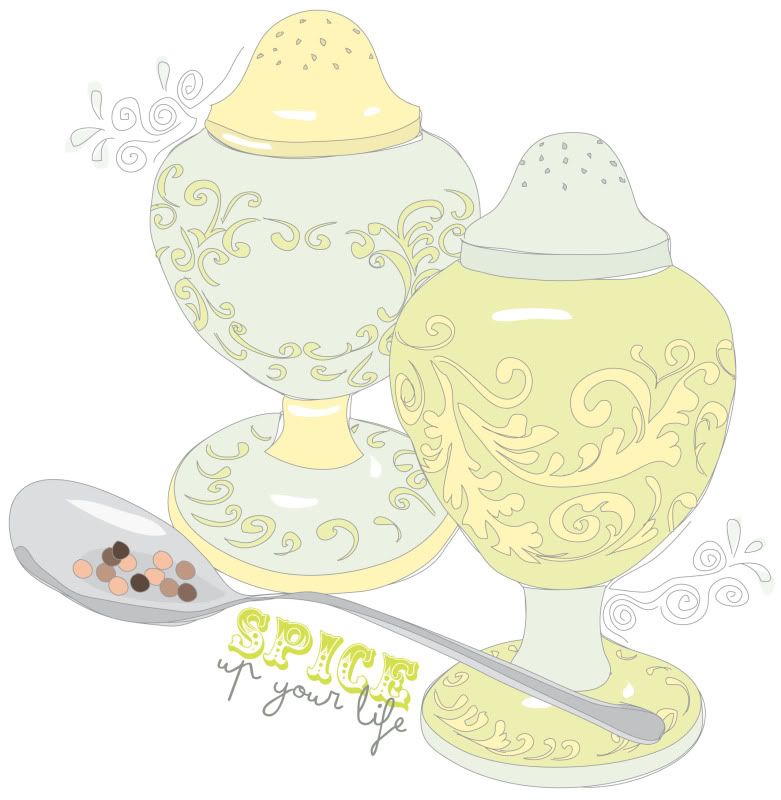 Everything would taste bland - cuisines from different cultures would all taste the same. Food would be so boring! I definitely take herbs and spices for granted. Basil, oregano, cilantro, thyme, dill - these are some of my favorites. Whatever would I do without them?!

I recently came across a great store that definitely recognizes the value of spice in our lives. Salt City Spice is owned and operated by the lovely Katrina. She sells awesome custom made and repurposed spice racks for spice fans like me. She loves creative uses of materials that some people wouldn't think twice about and upcycling them into something new.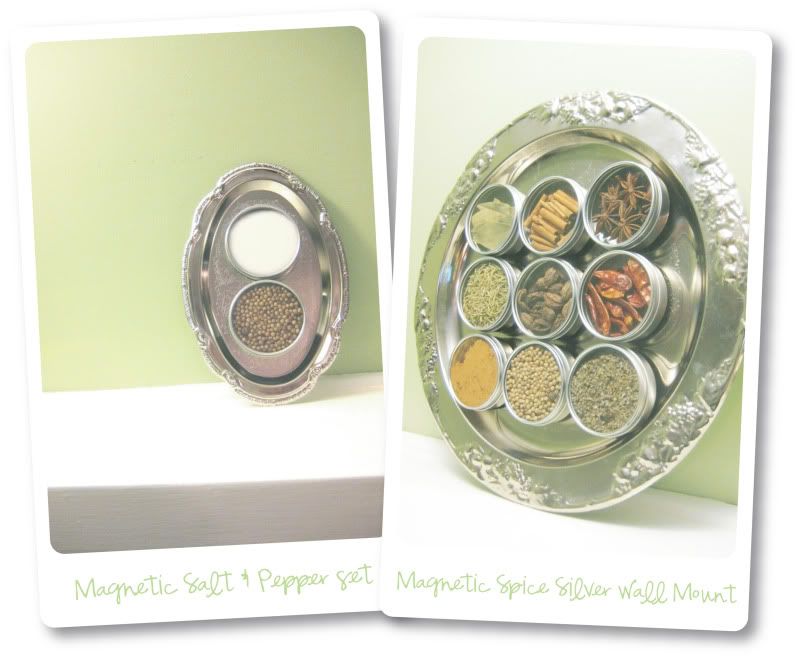 Katrina spent far too long looking for a great spice rack when she moved into her first house. WIth her love for cooking, she had an idea for a spice display on an exposed brick wall in her kitchen, but couldn't find any spice racks that fit the bill, and so she decided to create her own. Once she installed it, everyone visiting her home would admire it, and then she realized that if her friends liked it, there would most likely be a lot of other people who wanted a spice storage solution that wasn't just functional, but actually enhanced their kitchen design. That's where her store came in.

Always an adventurous eater, aside from cooking and exploring farmers' markets for interesting and seasonal produce, Katrina also loves going out to eat and trying new cuisine. She considers food to be edible art, and gets excited about any type of culinary creativity.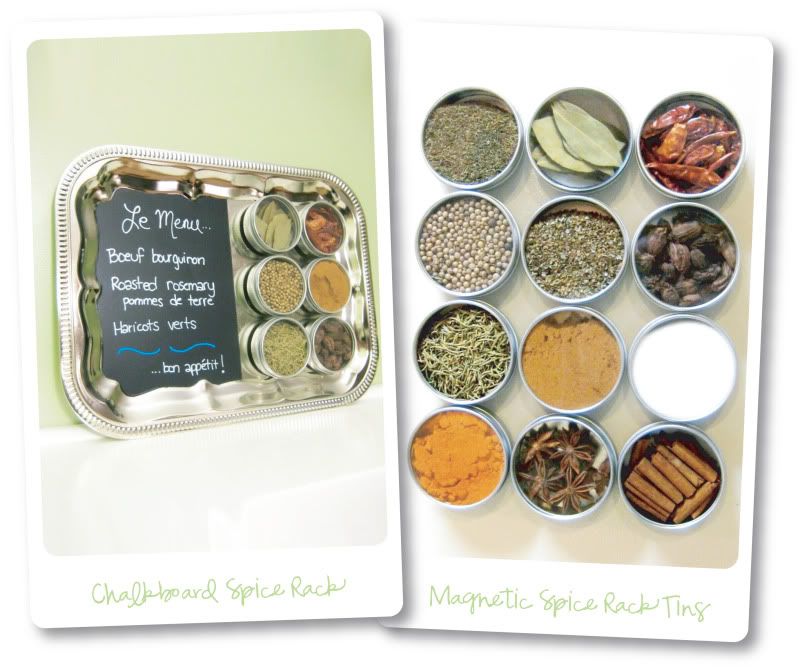 Of course with her spice rack creations, Katrina loves interesting spice combinations. One of her favorite foods is Indian Chicken Makhani because of all it's fragrant ingredients (garam masala, cumin, ginger, rosemary, mustard seed, sea salt, black pepper, garlic) and because of it's elegant simplicity.

Katrina is giving one of you lucky readers the chance to win one of her lovely spice racks that you can fill with all your favorite spices. To enter, please leave a comment here telling me which out of these two you would prefer if you won (the Chalkboard Spice Rack or the Magnetic Spice Tins), and also tell me your three favorite spices. I will announce the winner next week.

(PS. The winner of the Cherry Walls giveaway is Angie).