All the cabinets and storage in my teeny kitchen are bursting at the seams with vintage plates.




In the past year, I've started collecting pretty vintage plates. At first I collected teacups, but then it segued into plates. Here are a few of my favorites, some of which you probably saw in my French Chocolat Party post.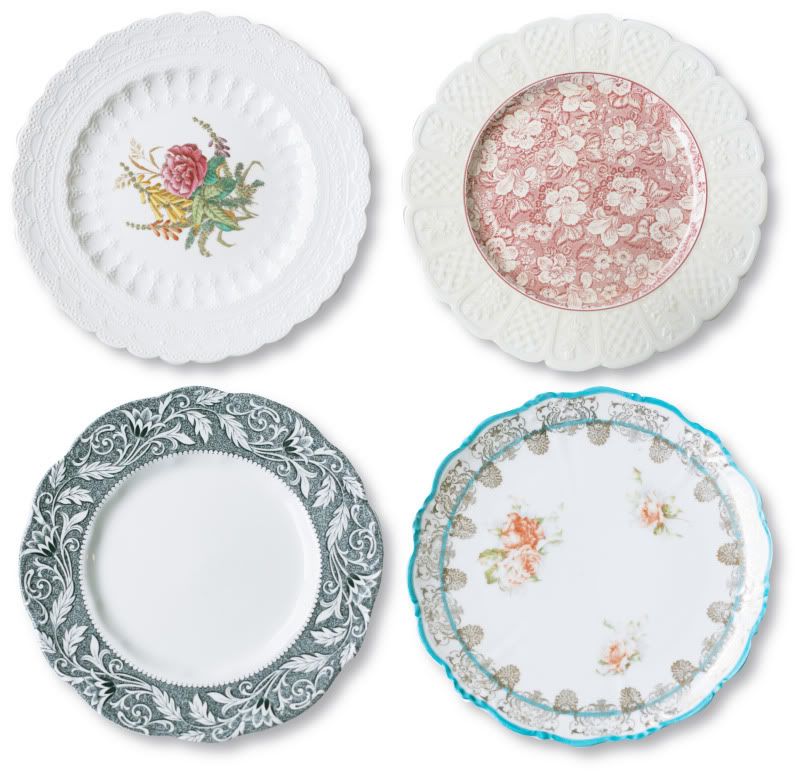 When looking for plates, there are certain characteristics that I look for.
1. I like plates with a scalloped or some sort of interesting rim.
2. Not too cluttered with pattern. I like to have white space.
3. Nothing dark. Not only do I want pretty plates, but I want plates that will flatter the food that I put on it, and darker plates make food look less appetizing - so I generally prefer base colors of white or cream.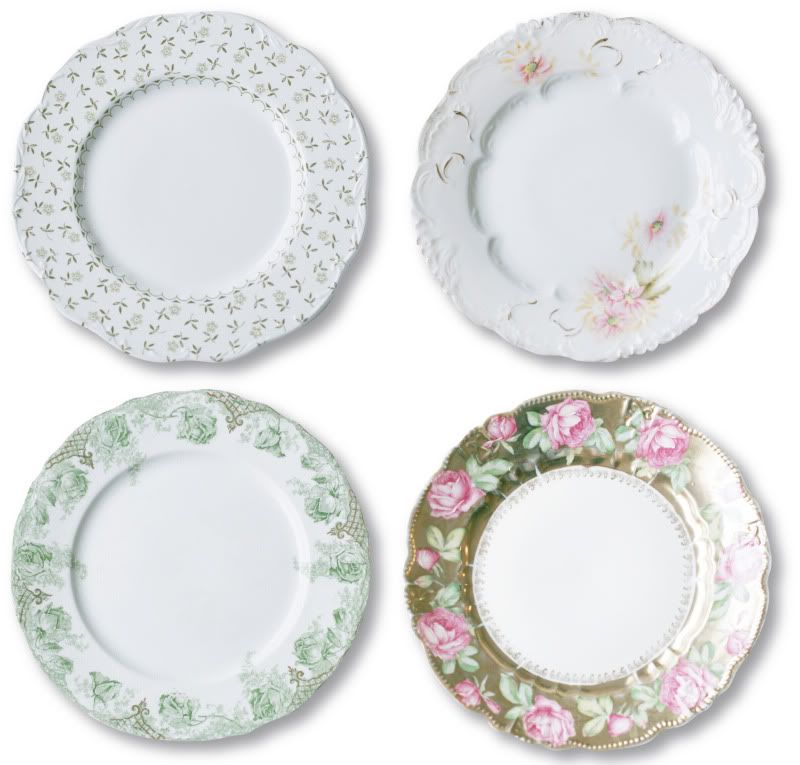 I like scouring the vintage section of Etsy for new listings. And since I can't buy ALL the lovely plates I see on Etsy, I thought I would share some of my lovely finds with you.

- Pretty in Pink and Eggshell plates (definitely tea-party material.)
- Dainty Chocolate and White bowls (begging to be filled with chocolate pudding...)
- Gorgeous Turquoise platter (perfect for serving cupcakes!)
- Pretty scalloped-edge white dessert plates (you can never have enough white!)
- Gold and Luxurious plate (i have one very similar to this.)
- Lovely Lace-edged plates (such pretty detail!)
- Darling Milk Glass dish (perfect for pretty bonbons!)
- Precious pink and white bowls (for yummy ice cream or berries...)
- Perfect Cake plates (such a gorgeous pattern, perfect for pretty slices of cake!)