I go on baking binges.



.....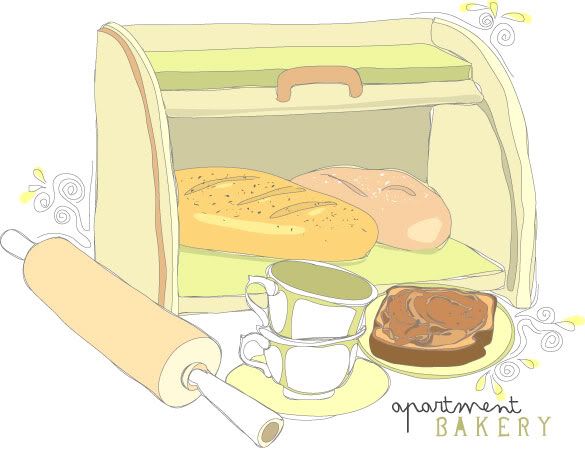 Our apartment often smells like bread, or rising cake in the oven. And over the last two weeks it seems like we live in a mini bakery.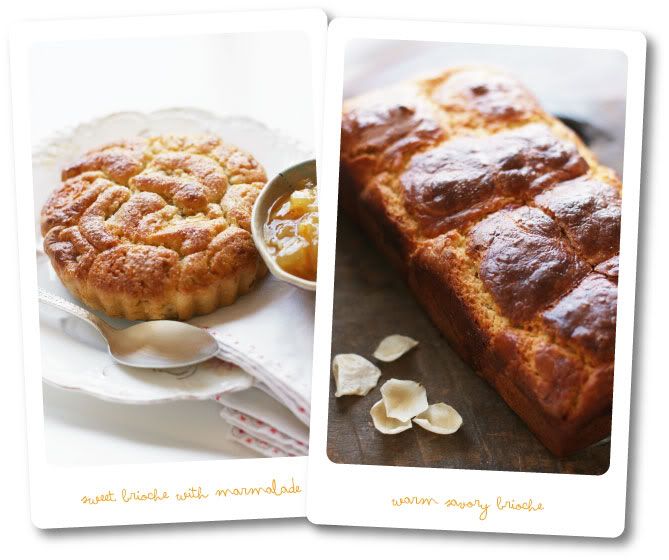 The other week I experimented making Brioche for the first time, and decided to make it two ways - a sweet version to have with marmalade for breakfast, and a savory version for fluffy sandwiches for lunch.

Then yesterday I had some leftover pork sausage, so I decided to make Stromboli, which is basically an Italian turnover filled with meats and sauces - it's delicious! For the recipes, meet me after the jump.





SAVORY BRIOCHE


(recipe adapted from Donna Hay)



Ingredients:


3 teaspoons active dry yeast
1 tablespoon lukewarm water
1/4 cup sugar
1/4 teaspoon salt
2 tablespoons milk
1 2/3 cups flour
2 beaten eggs
1 cup cubed butter
1 tablespoon honey (this is my addition)
1 tablespoon dry basil (my other addition - basil is great in sweet or savory breads)



Directions:


- Stir the yeast and water together in a bowl and leave to bubble for 10 minutes.
- Mix the flour and egg in with the bubble yeast until combined.
- Combine the milk, honey, basil, sugar and salt in a separate bowl and then add to the yeast and flour mix. Mix for about 5 minutes.
- Add the butter cubes and beat until glossy and elastic.
- Place dough in a bowl and cover with a towel. Set aside to rise for 2-3 hours or until it doubles in size.
- Preheat the oven to 350 degrees farenheit.
- After the dough has risen, divide it into 4 pieces and knead into balls.
- Place these balls in a row in a loaf tin and cover with the towel to rise for another hour.
- Make a cut along the middle of each ball and then brush with the extra egg and bake for 35-40 minutes.

(To make the Sweet Brioche, roll the dough out flat to about 17 x 10 inches. Stir 1/4 tablespoon cinnamon with 1/4 cup sugar and sprinkle over the dough. Roll the dough into a roll and then trim the edge and cut into about 12-14 slices, depending on how big you want them. Place the rolls ends-up side by side in a tart pan and cover to rise for an hour. Then brush the dough with egg and sprinkle with sugar and bake for 30-35 minutes at 350 degrees farenheit).



STROMBOLI DOUGH


(You can fill it with whatever sauce and meat that you want - I filled mine with pork meatballs and bolognese sauce)



Ingredients:


1 teaspoon active dry yeast
1 teaspoon sugar
1 1/3 cups water
1 1/2 tablespoons olive oil
1 1/2 teaspoons salt
1 teaspoon dry oregano
1 teaspoon crushed pepper
4 cups flour



Directions:


- Combine the water, yeast and sugar and set aside to bubble for 10 minutes
- Stir in the salt, olive oil, and dry spices.
- Add the flour in gradually and stir until it all comes together (you can use your hands once it becomes difficult).
- Knead the dough until well-combined and then cover and set aside to rise for two hours or until doubled in size.
- Preheat the oven to 350 degrees farenheit.
- Divide the dough into two pieces (for two separate strombolis) and roll into rectangles.
- Spread your sauce thickly over the dough (the thicker the better, it's nice to have lots of sauce in these), but leave about half an inch around the edges uncovered.
- Place your meat over the sauce and sprinkle with lots of cheese.
- Fold the dough over to seal in the filling and then bake for 25-30 minutes.