I'm baaaack!

I had the best time in California. It was a jam-packed few weeks, but it was full of fun, great memories and lots of delicious food. One of the great things I got to do while I was away was host my third SoCal Blogger's get-together.



.........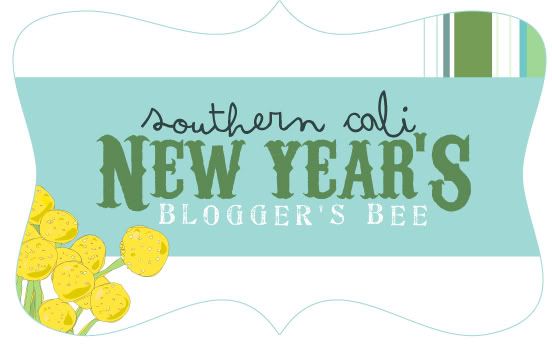 It was a blast! In attendance were ten bloggers, four husbands, two babies, one toddler and one dog. It was at the ever-darling Aroma Cafe in Studio City.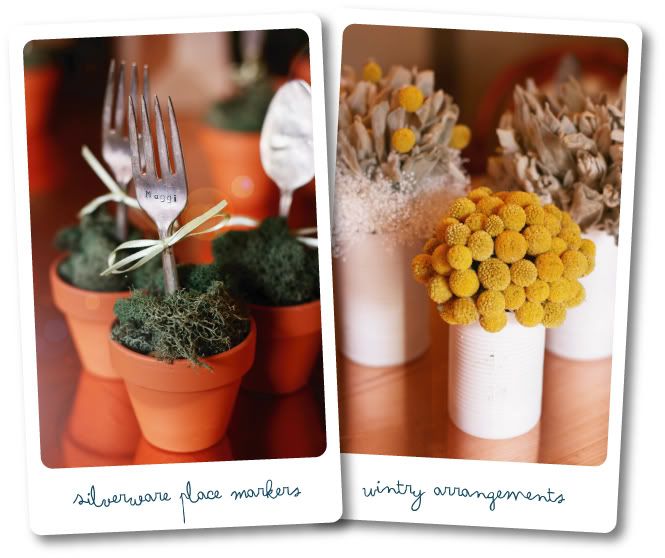 Our decor sponsors this year were fantastic. Such creative people! The silverware place markers are from Jessica N Designs. She personalized each piece with the person's name, and I just popped them into some little pots and filled them with rocks and topped them with moss. They were such a lovely touch to the table. Everyone loved them. She did such a great job with them! Thanks, Jessica! She also has a great blog here - go check it out!

The lovely flower arrangements were conceptualized and arranged by the truly awesome Christina from Flores Del Sol. You might remember the custom arrangement she did for me here. Well after that, I knew she would be the perfect person to approach to sponsor the arrangement for this year's blogger's bee - and luckily for us she said yes! Stop by her shop and check out her gorgeous arrangements, and also say hi over at her blog.


And isn't this "Celebrate" bunting adorable? It's from the awesome Lauren from A Fabulous Fete. Her shop is such a great shop for pretty party bits and pieces, and you can read more about her goodies and fun DIY crafts at the Fabulous Fete blog. I will be blogging soon about the goody bags that each blogger received, and included in their loot were their own little bunting strands like this.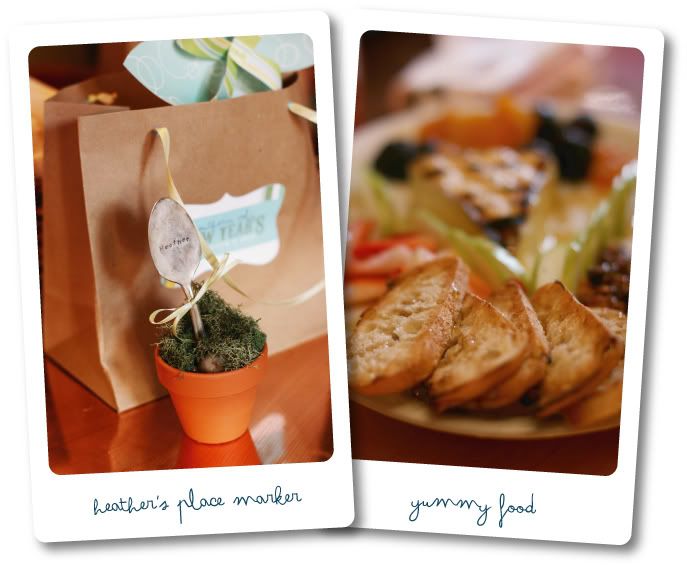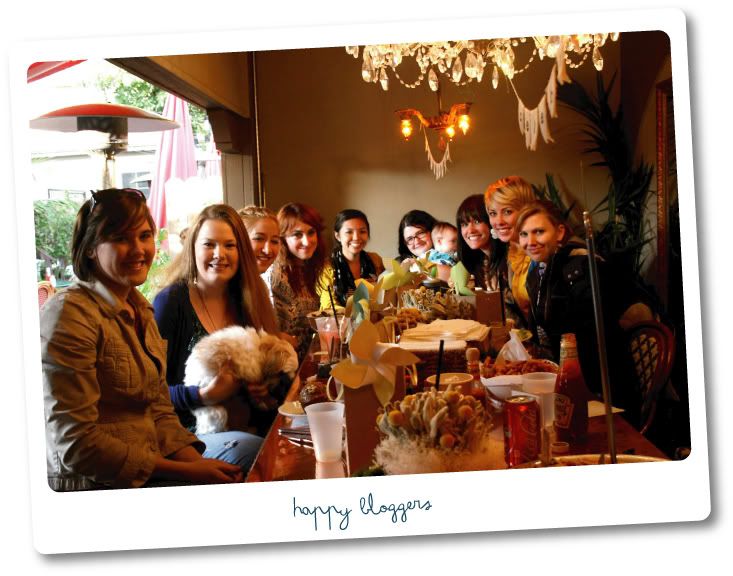 The bloggers that came along to my little New Year's Day gathering were: Ashley, Carissa, Danni, Heather, Kira, Lindsey, Lyndsey, Maggi, Tracy, and me. It was great getting together with them all and I can't wait to do it again next year!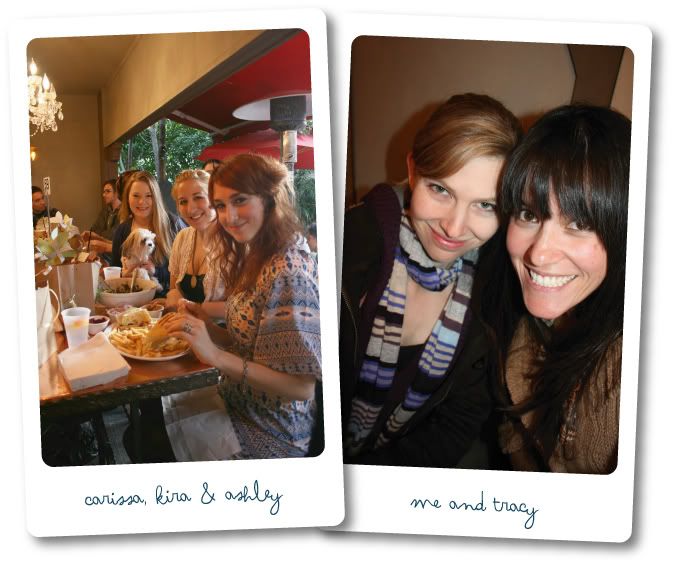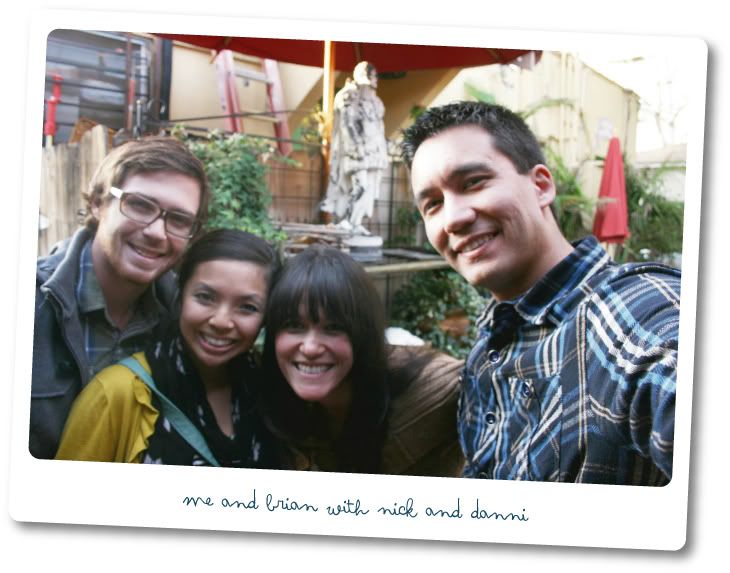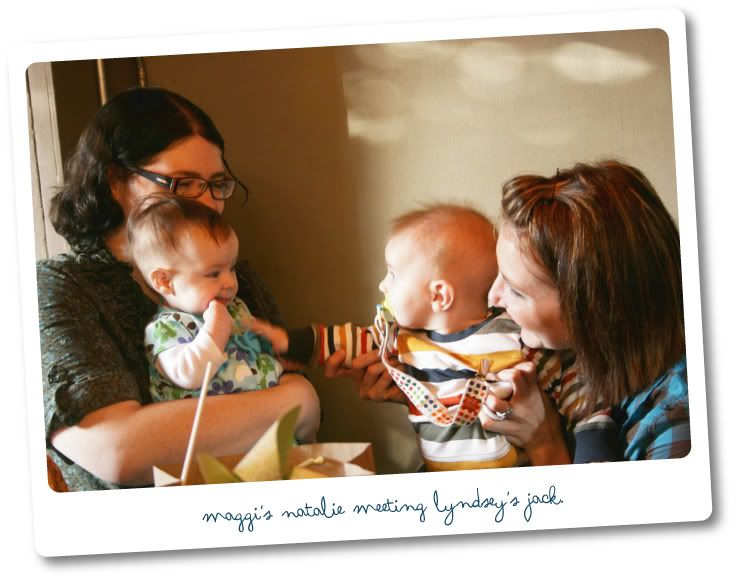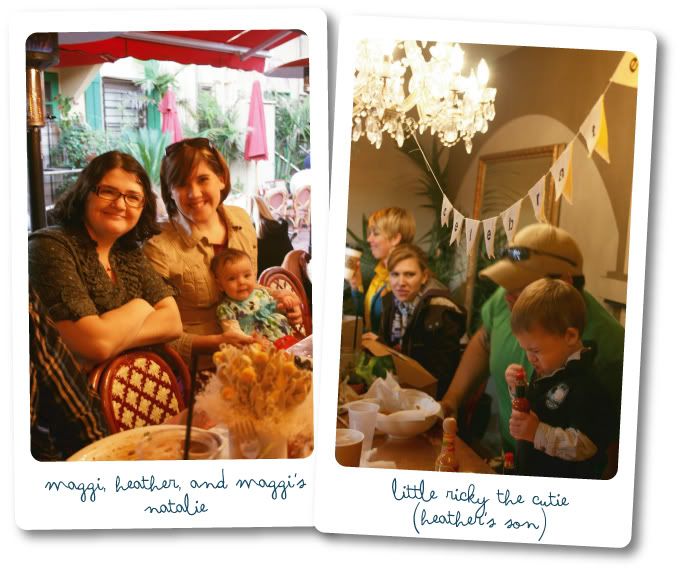 My next post will be about the awesome goody bags filled with items donated by fabulous Etsy sponsors. Keep your eyes out for that, and for your chance to win a goody bag! I will also be announcing the winners of the two giveaways that were running while I was away in that post.