I know we already have a giveaway this week, but why not have another one? This one is lovely!

A friend of mine (Michele), told me about her friend's new jewelry store - C.C. Creations, so I stopped in to visit, and everything was lovely!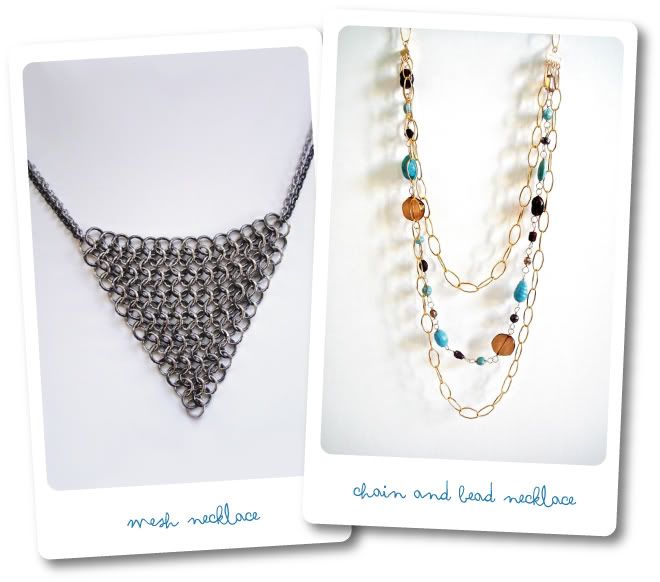 Don't you agree that her jewelry would be the perfect extra bit of oomph to your holiday outfit? Christmas Parties, New Year's Parties, it really is the social season - and a girl can never have enough jewelry at this time of year, right?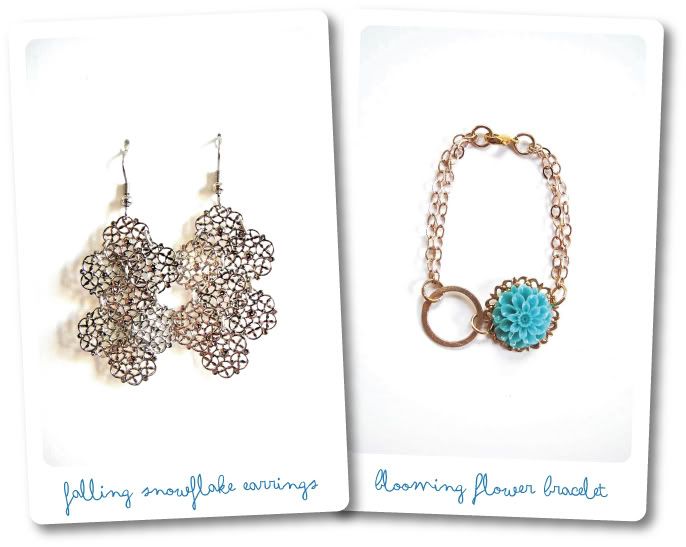 Shop owner, Chrissy, has always loved jewelry. As a little girl, she would sneak to her mother's jewelry box and wear the prettiest pieces. Then as she grew older, she realized that half the jewelry she was buying at stores she could probably make herself, so thus began her jewelry-making journey. Her Etsy store was encouraged by her sister, who always told Chrissy about the great things she's purchased from there. So Chrissy began as a buyer, and loved the Etsy experience so much that she decided to take the plunge and try selling her pieces in her own Etsy store.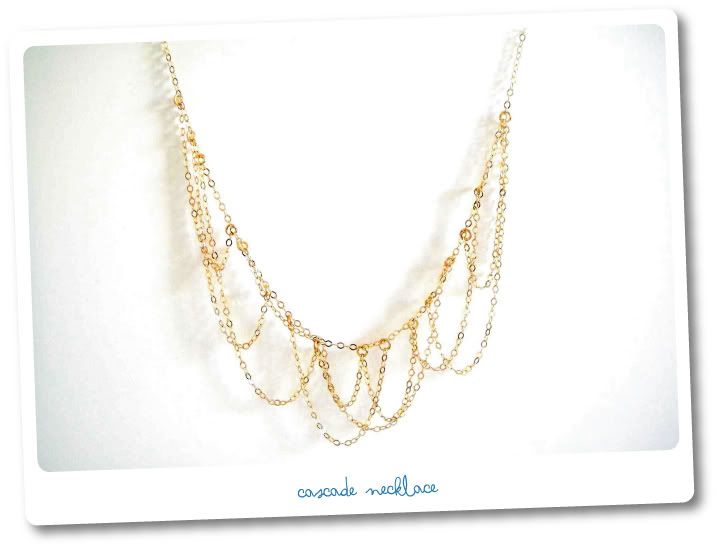 In addition to jewelry-making, Chrissy's hobbies also include decorating and refurbishing furniture, so she is constantly being creative in all her pursuits.

Chrissy is generously giving away one of her pieces to a lucky reader. To enter,

leave a comment here letting me know which of the three you'd rather win - the Falling Showflake earrings, the Blooming Flower bracelet, or the Cascade necklace, and what holiday event you would wear it to

. I will announce the winner when I get back from vacation in January. So technically you won't have it in time to wear to those parties - but hey, there's always next year ;)