My Dad isn't your average male.

When he married my mum, he had a "Glory Box" full of stuff he'd purchased over the years for the home he was going to share with his future wife. I am not sure if "Glory Boxes" are common everywhere, but in Australia, it's a box where you start putting away things that you would like in your future home. You might see a lovely tablecloth in a store one day, so you'd buy it and tuck it away in this box to be opened after your wedding day. So by the time you are married, you have a box of lovely items ready for your new home. It is definitely not common for a MAN to have one of these boxes.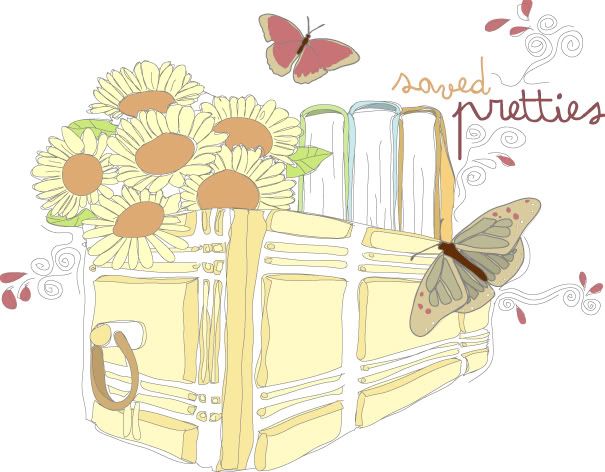 I never had a Glory Box. I do like the idea of having a similar type of box that you put away things for your future child. I have been collecting Children's books over the years for my future kidlets, but I also like the idea of putting aside other little treasures. Like some of the loveliness I see at Baby Jives.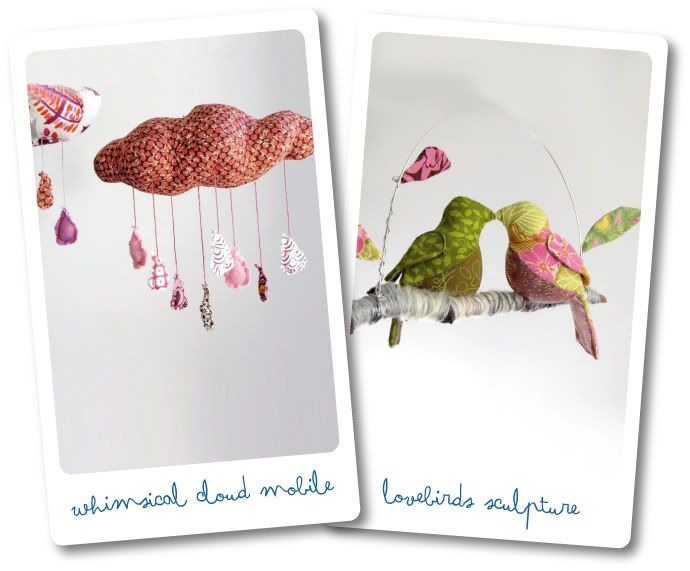 Jahje, the owner of this lovely, whimsical store has stocked it with darling handmade mobiles and sculptures, crafted with pretty textiles. When she made her first mobile for her son nearly two years ago, a lot of people asked her if they could buy one, and after the suggestion of a friend who was selling on Etsy, she started to put together her inventory to open up her store.

This talented woman also loves to cook. In her home in Philadelphia, Jahje is always concocting delicious vegetarian meals. She proudly told me that the town she lives in is like a small town, with a "front porch culture", where people actually smile at each other. It's good to know that places like that still exist!




As you can tell from her store, some of Jahje's favorite colors are shades of teal and turquoise with splashes of chocolate brown, and you can also recognize her inspiration is drawn from nature. Spending time in the outdoors with her family is important to her - she even grows some of her own food in her back garden, where she likes to sit and relax and watch the sparrows hop around.

Jahje is giving one lucky reader a custom Single Bird Branch. To enter, please check out her store to get a feel for her creations and let me know what colors you would like to see in her future mobiles. You can also check out her facebook page if you'd like to see more of her work. I will announce the winner next week.



(PS. Jahje is offering
free shipping on any single bird on branch mobiles called "A little bird told me" - just type "City of Dionne" in the message to sender when checking out and the shipping price for the single bird on branch will be refunded to you via paypal within 24 hours. Yay!)
(PPS. The winners of the Margrietje giveaway are Tali and Caroline).