I am a Details person.

When I am at a wedding, usually I remember the little details the most. A strand of bunting wrapped around a napkin as a napkin-tie, little bunches of dried herbs tied with strands of ribbon, lego cufflinks on the groom's wrists. Little details like that really make an impact on me.



...........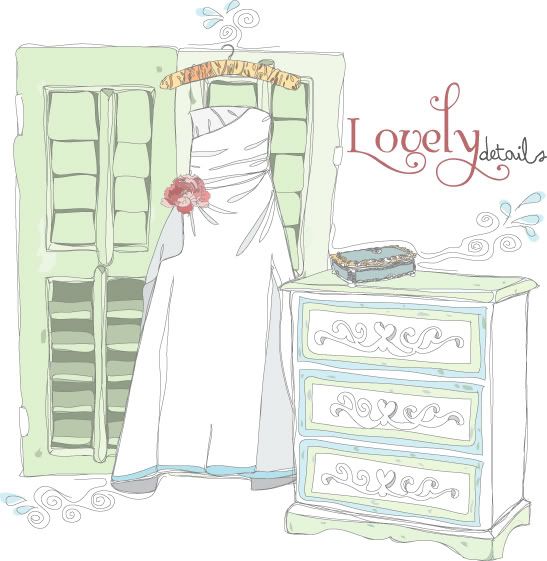 It's funny, because Brian and I will go to a friend's place for dinner and when we come home he'll ask me something like "did you see how huge their flat screen TV was?!" And I wouldn't have even noticed it. I would say "I didn't even see that they had a TV! But did you notice the lovely handles they had on their cabinets?!"



I appreciate the effort that goes into little details. A shop that I am smitten with that really captures the beauty of small details would have to be the Germany-based store

Margrietje Jewelry

.


I am spell-bound by the beautiful whimsical details that store-owner and artist Eva puts into each piece. The tiny hand-appliqued flowers, the charming little birds. Each piece of jewelry seems like a wearable storybook. I am so impressed by her talent and attention to detail. Her inspirations include the natural environment, along with the fun of flea markets, the beauty of song, and even wallpaper!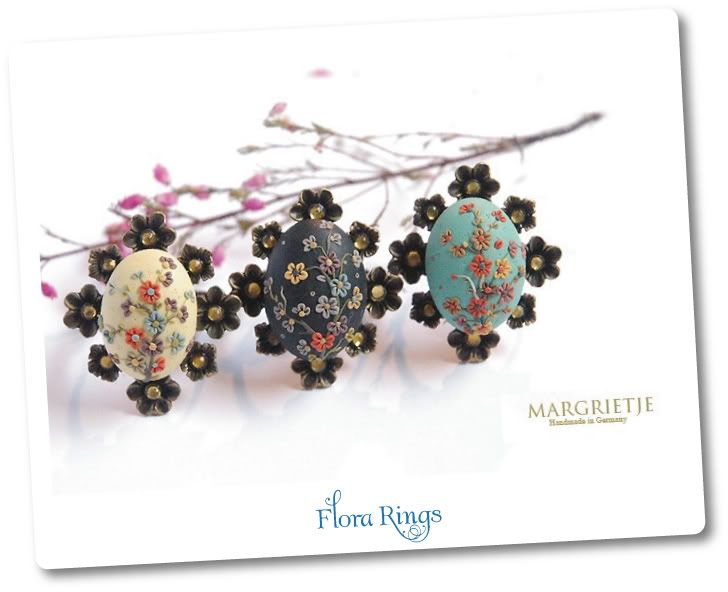 In addition to creating her amazing jewelry, Eva enjoys reading and decorating. Some day she wants to fill her apartment with re-upholstered, repainted furniture. And with the city she lives in (Herne) being so close to other exciting cities in Germany like Cologne, Dusseldorf and Essen, she has a wide range of antique furniture sources that she can choose from when she's ready to embark on her furniture re-purposing journey.

See these two lovely pieces above? Eva is generously giving BOTH away! This week TWO lucky readers will have the chance to win one of these marvelous pieces. To enter,

leave a comment here telling me about a lovely detail you've noticed in your life recently, and which one of these two pretties you would choose if you won

. I will announce the winner next week.

(PS. The winner of the Apple Champagne Giveaway is Madeline. Congrats!)


(PPS. Southern California Bloggers, don't forget that I am planning our third annual meetup for Saturday, January 1st. Email me at spotty_zebra@hotmail.com for details).