We all have weaknesses. Those things that even though we say "NO!", we eventually turn around and say yes.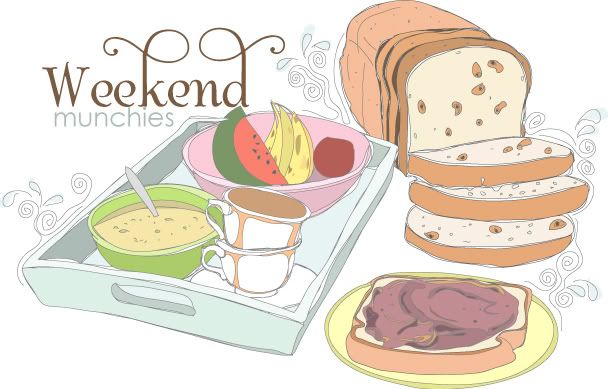 Here are my Top 10:



1.

An extra hour of sleep - I always set my alarm an hour before I really need to get up, and then when it wakes me, I set it to go off again when I really need to wake up. I trick myself into thinking I am getting an extra hour of sleep.



2.

Brian's goofy dancing - No matter how hard I try not to laugh, there's this particular dance Brian does when I am mad at him, and I ALWAYS burst out into laughter. ALWAYS.



3.

Cheese - Particularly Pecorino Romano cheese. I can't resist it. I hate it when we run out, so I always buy a new block just before our current one runs out.



4.

Desserts - I can be REALLY full after a big meal, but if there's dessert, I somehow make room for it.



5.

Weekend Breakfasts - During the week I can go without breakfast if I don't have time, but on weekends - I love making a big breakfast.



6.

Lattes (with and without ice) - I am a sucker for lattes. Any time I go out to eat, along with water, I like to have a latte to complete my meal.



7.

Pretty plates - Probably my biggest impulse buy item.



8.

Anthropologie - my favorite store. I love their products, their styling, everything!



9.

Ruche - I would say that at least half of my clothes are from this store. I LOVE it!!!



10.

Cooking Reality TV Shows - Brian and I have a few shows that we watch together on Hulu. 4 out of 7 of them are cooking shows.


What are your weaknesses?



(PS. My latest Meylah article is up. It's all about being an effective blogger. Check it out

here

).