No one said Fashion needs to be restricted to what we wear.

With Houston Fashion Week coming up, and all the designers and models coming into town - it got me thinking about getting new clothes. Of course. But instead, I found myself baking, and then thinking of ways to pretty up my cake. Hmmm... new clothes will have to wait. Cake always takes priority.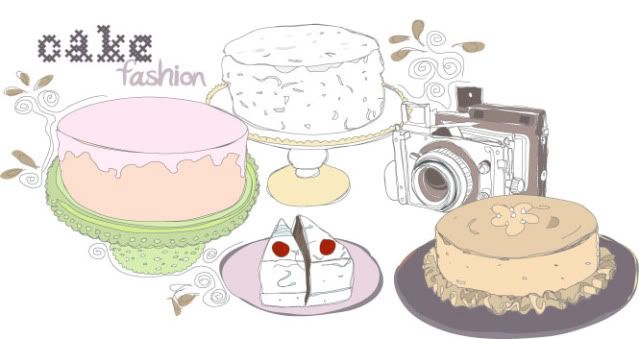 And thus begins my love affair with the shop Kiki La Ru.

The lovely Dawn stocks her adorable shop with whimsical Cake Bunting.
Her store began when she googled "Cake Bunting", in search for pretty adornments for her baked yummies, but alas, nothing existed to suit what she had in mind. Luckily for us Dawn decided to make her own and share it with us in her lovely shop.




Just like fashion, Dawn stocks bunting to match all different personalities and seasons. After all, seasons are her inspiration - she moved from Northern California to the Austrian countryside where she is getting to know "the miraculous cycle of the four seasons." And having been to Austria and lived in California myself, I know what Californians are missing out on!


Dawn enjoys leading a creative life - from painting to cooking to reading - she thrives on learning and exploring, and her newest hobby is creating Treasuries on Etsy. Her favorite colors are white and brown, she loves how both can either be humble or luxurious. Another one of her favorites would be a fluffy yellow cake with buttercream frosting, with chewy homemade chocolate chip cookies coming in a close second.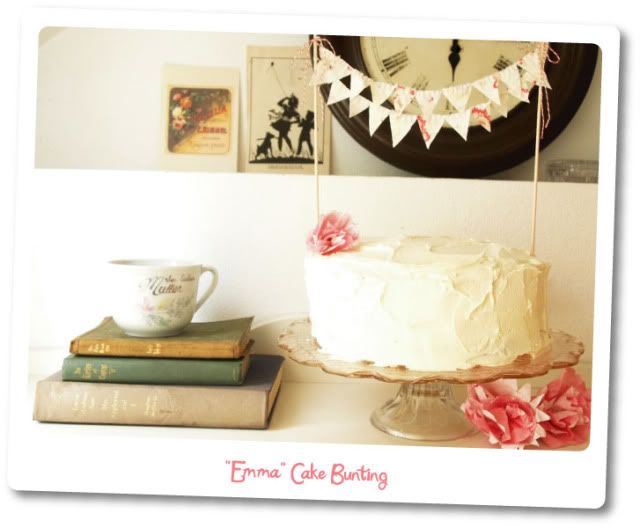 Dawn is generously giving one of her bunting lovelies to a lucky reader!

To enter, let me know which of these four styles you'd like to win (

Autumn

,

Savannah

,

Wednesday

or

Morticia

), and what flavor cake you'd want to decorate with it.

I will announce the winner next week.

(PS. The winner of the Sarah Anntiques Typewriter is Amy. Congrats!)