Remember the Breakfast Bridal Shower invitations that I made that I posted about here?




Here are some pictures from the shower for you to see.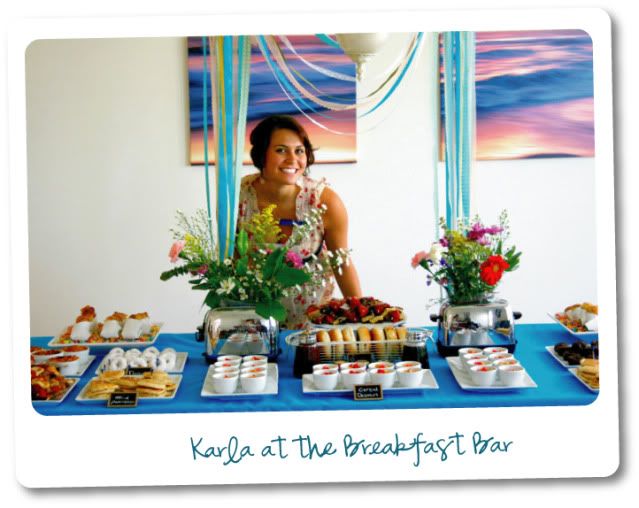 I found some vintage toasters from various Etsy stores for the flower arrangements. I thought it would be a fun and unique way to reinforce the breakfast theme.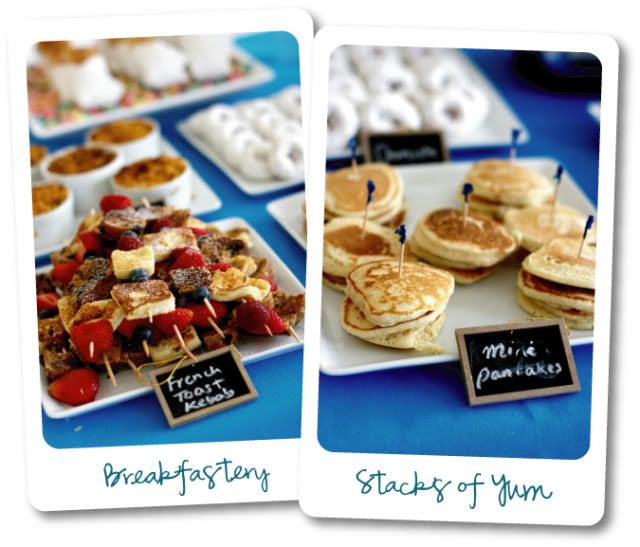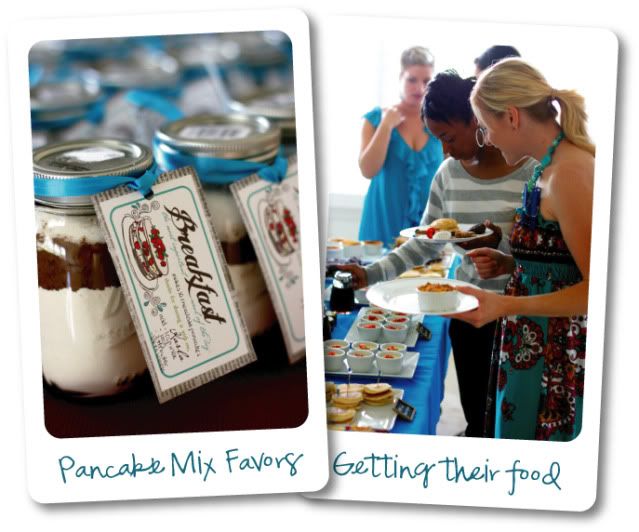 A friend of mine came up with a great favor idea to go along with the theme - homemade pancake mix. So the day before the shower, she and I layered the ingredients into jars and then I finished them off with a tag that matched the shower invitations.
Then of course the menu was all breakfast food. Although the shower was held in the afternoon, we thought that having breakfast in the afternoon would be a fun and unexpected turn from the usual afternoon tea showers. Included on the menu were French Toast Kebabs, personal servings of Potato Casserole, Scrambled Egg Pastries (arranged over a bed of Fruit Loops to bring more color to the table and echo the breakfast theme), Cereal Milk Panacottas, Mini Pancake Stacks with homemade maple and blueberry syrups (made by my awesome mum), and bagels with cream cheese and mini donuts.
Everything came together well - I was happy with how it turned out.

(PS. The winner of the Shabby Apple giveaway is Burlap + Blue. Congrats!)