I could never pull off getting a tattoo. It's just not me. I think my friends would probably laugh if I decided to get one.

My sister has a tattoo. A small tattoo of the word "love" behind her ear. Just the word with a period after it. love. In simple unflourished text. It looks quite pretty. Nothing over-the-top or in-your-face.

That's what I like about the etsy store McCheek's Mayhem. It reminds me of a simple tattoo. It has the quirkiness of a tattoo but with an understated beauty. That's a rare combination. Carole's store is full of quirky ceramics adorned with bold colors, strong fonts, and then lovely flowers. Her style is unique and definitely memorable - I really like her work.




Carole is inspired by pattern and bright colors, along with elements of nature. She also finds inspiration in her friendships. With Carole's eclectic style, it's no surprise that her favorite colors change from time to time. Her current favorites are bright blues, oranges, yellows and reds.

In addition to being inspired by nature, Carole also enjoys contributing to it. She is quite the Green thumb, enjoying gardening and watching her plants thrive. Taking photographs is also one of her favorite hobbies, and the next thing she'd like to tackle is learning to sew her own clothes.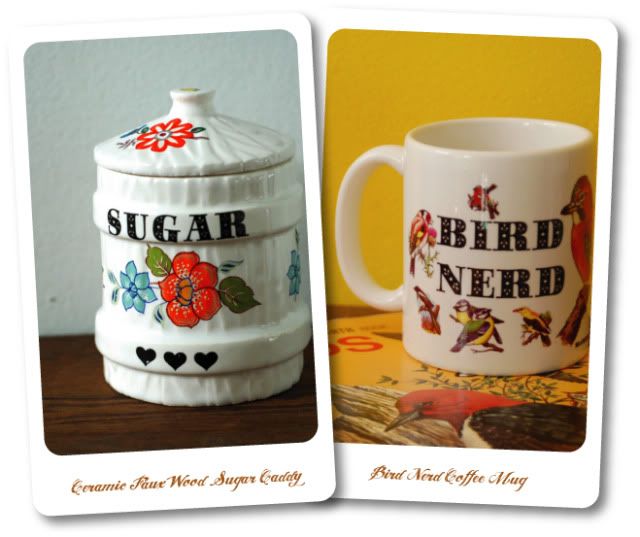 Carole is generously giving away one of her Bird Nerd mugs (pictured above). To enter, please leave a comment here telling me what kind of slogan you'd like to see on a mug. I will announce the winner next week.

(PS. The winner of the Gloaming Designs giveaway is Karen. Congrats!)