Most of you know by now that I love entertaining and throwing little parties.

Hosting, baking and cooking for friends, decorating... I love all of it. Anything that involves creativity and people is right up my alley. So because I like to entertain so much, I love peeking through online stores at all the housewares they have available to decorate my home.



........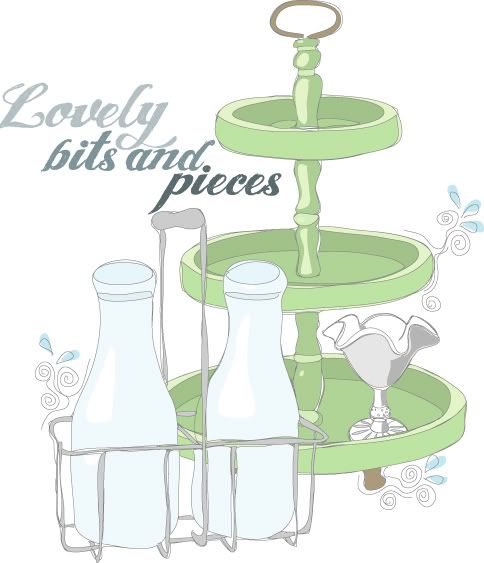 Octavia and Brown is a charming Etsy store run by Liz, who has stocked it well with delightful vintage homewares inspired by her worldwide travels and cross-country road trips.




Liz has a passion for architecture, museums and galleries - all places that speak of other lifetimes and distant pasts. On the flip side, her love for the old is balanced with a love for the new - she enjoys reading different blogs, and has an obsession with magazines. The beach and unruly gardens also speak to her - so she is really able to find inspiration anywhere she goes.



With two of her favorite places being the beach and gardens, it's no surprise that Liz is drawn to calming shades of blue and lush greens. Cheerful hues of yellow also have a space on her palette of favorites.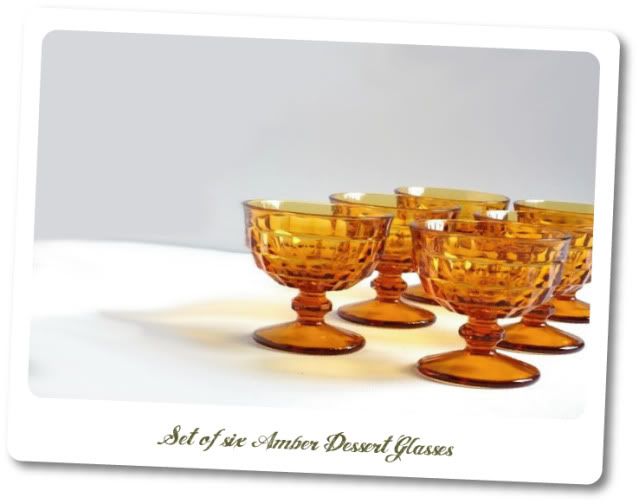 Liz lives in New York and appreciates that there's something always going on in her city. She loves the fact that any given day she can go out and see what the city has waiting for her. New York is a relatively new home for her, so often she still feels like a giddy tourist exploring the sites and sounds of a new place. Running through Hudson Park is one of her favorite ways to take in the New York scenery, and when she isn't running and vintage-hunting, she enjoys cooking, baking and redecorating her apartment on a regular basis.

Liz is giving away a prize to one lucky reader. To enter, please leave a comment here telling me how you like to explore the city you live in, and which of these three items you would like if you won (all among the pictures in this post)
: Black Glass Trophy Vase, Set of 6 Amber Dessert Glasses, or the White Elephant. I will announce the winner next week.

(PS. For another fantastic giveaway that is open until July 20th, head on over to Meylah to win a gorgeous necklace by Melissa Hull over here!)
(PPS. My latest Meylah article is up about how to dress for success. Come stop by over here.)