I want to go to Paris!

I want to run down the streets of Paris with a silk scarf flapping around my neck. I want to stop at the Antique Markets and hunt for lovely trinkets. I want to buy gourmet fromage at a corner store along with a hunk of french bread and take it to a nearby park. Then after a lovely picnic, I would sit at a tucked-away cafe with big glass windows and indulge in dessert and coffee.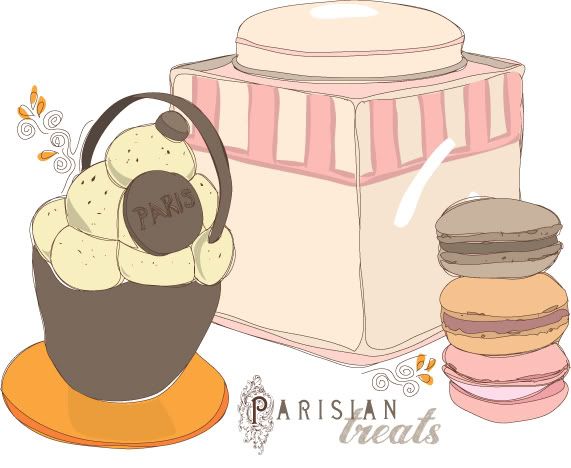 One of my top twenty favorite Etsy shops makes me daydream about exploring the romance of Paris: Gloaming Designs.

Abigail's charming store is a palette of soft whites, creams, and other vanilla hues. She carries beautiful vintage fineries and delicately crafted accessories in her magnificently curated store. Her store reminds me of a lovely vintage foreign film, so full of wonder and delight. Abigail is blessed to live in the city of Paris, France. She was even proposed to by her fiance near there, in a town to the east - Bois de Vincennes, a woodland area with a large arboretum and bike paths and lovely woodland clearings. How romantic!


Abigail is inspired by pre-loved items. She enjoys imagining who touched these old pieces in the past and what their lives were like. She also learns a lot from nature, especially her home state of Maine and it's coastline. But most of all she is inspired by love. Stories, good food, people doing what they love, her fiance - and how much she loves these things help her to keep her creative juices flowing.

Her favorite colors are hard to pinpoint because she has so many, but according to her fiance, it would be seafoam green. The pale, calming tone harkens back to her childhood by the ocean.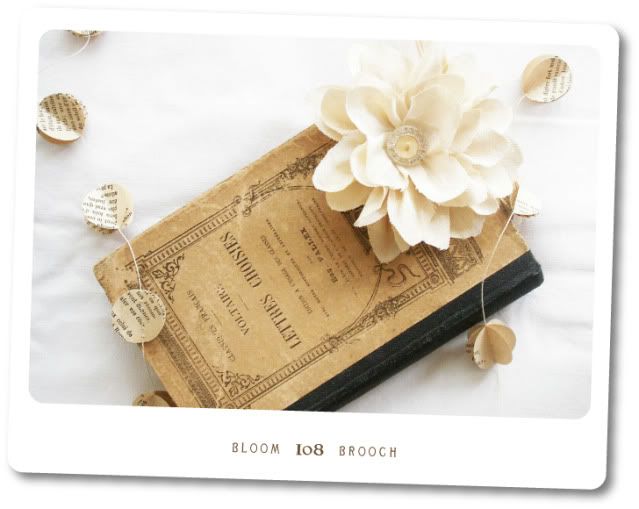 Her hobbies include her work, so she is one of the fortunate few who earn money doing what she loves. She enjoys making things by hand and dreaming up new things. She also relishes in cooking, reading, knitting, bicycling and gardening.

Abigail is generously giving one lucky reader the Bloom #108 Brooch pictured above. Isn't it gorgeous? I wish I could enter! To be in the running to win this lovely piece,

please leave a comment here telling me about a time when you felt so swelled up with love that you thought you would burst (whether it be for a spouse, child, puppy, friend, whoever!). I am in such a romantic mood!

I will announce the winner next week.



(PS. I have my first post up at the Precious Nuptials blog. It's all about Long-distance themed weddings. Stop by

here

to check it out and leave some comment love!)




(PPS. I have an AWESOME tutorial up at Meylah today. It's a DIY Paper Cupcake Stand tutorial. Come see over

here

!)