I like to collect things.

Like a bird, I like to gather shiny things to line my nest. Carefully selected, pretty treasures to reflect my personality in my space.



...........................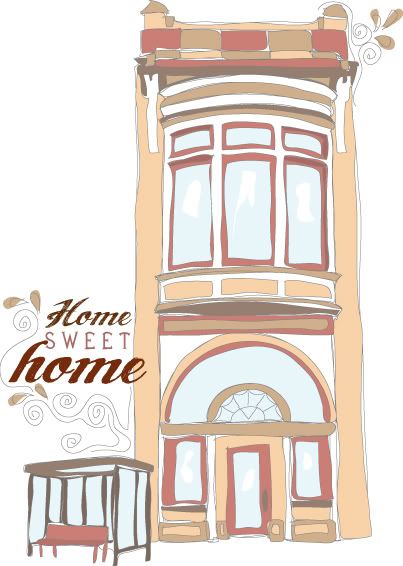 That, my friends, is why I love the Nina Glaser Etsy store. It's filled with unique, unpretentious loveliness that echoes my taste to a T. Nina's Mixed Media creations remind me of vintage story books, quaint little day trips, and secret letters - it's absolutely charming.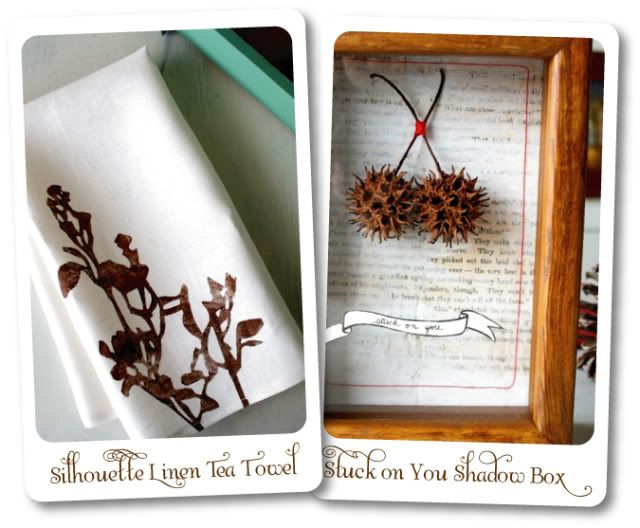 Drawing inspiration from the world around her, Nina creates each item with great care and detail. Things like a funky flower or well-written song lyrics set the tone for her creativity, along with the colors of a summer day - teals, mustards and oranges. Nina first came to Etsy as a buyer, drawn to the handmade movement, and pretty soon after that, she wanted to join in on the Etsy fun and opened up an Etsy store of her own.

Coupled with creating, Nina also enjoys spending her time taking walks. Not only do these walks inspire her, but they're also therapeutic and calming. Nina also enjoys live music and watching movies like Once, Closer, and also comedies. And what's a movie without popcorn? Her favorite snack is popcorn made the old-fashioned way, over the stove top.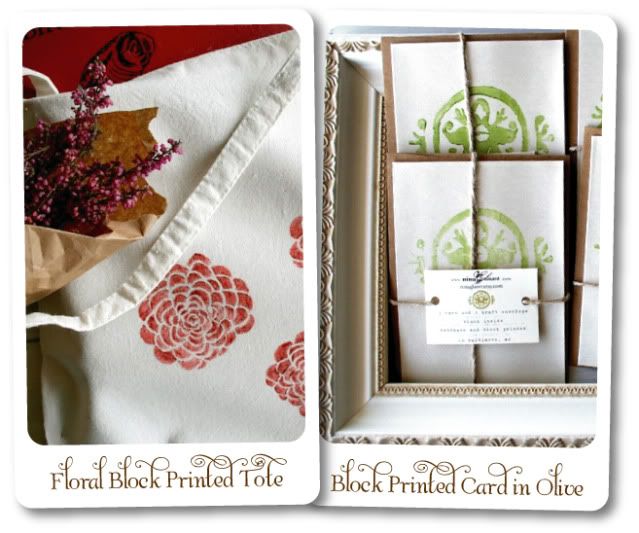 Nina is generously giving one reader their choice between these three prizes:
- Feather Card set with Drawstring Pouch
- "Tent on the Beach" (Limited edition Book Page Art)
- Floral Block Printed Canvas Tote

For your chance to win,

please leave a comment here telling me which prize you'd choose if you won, and also tell me about one of your favorite things you have lining your nest

.