Berries are one of my favorites.



...............

By themselves, baked in cakes, piled on top of icecream, placed over a slather of ricotta cheese on toast... berries are always a welcome treat.

I've been eating a lot of chocolate desserts lately, but was really craving something homey and berry-sweet, so I dropped everything and made some little Strawberry Rhubarb Bakes. Afterwards, I got a little camera-happy taking pictures of all the lovely berries, and my cute little desserts.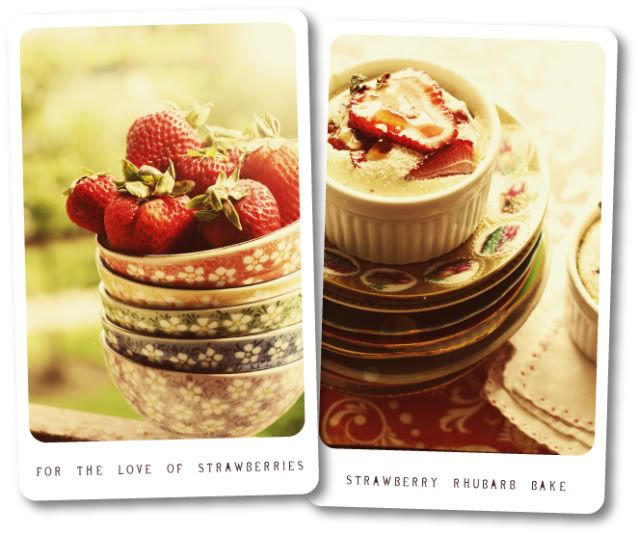 How do you like your berries? Plain? Baked? Do tell!

(PS. My Farmer's Market Fete is featured here at Dandelion and Grey. Stop by and check it out!)