My baby sis got engaged the other day.

My Mum had called me the week before and told me that Karla's boyfriend had emailed my Dad and asked if they could get together for coffee. We had a pretty good idea what her boyfriend wanted to say. So my Dad and her boyfriend met up on Monday for coffee, and that's when her boyfriend told Dad how much he loved her, and asked if he had my Dad's approval to propose. The very next day, he proposed.

The wedding will be in August. A quick engagement, I know - but Karla and I had already been planning out wedding ideas and details months ago. I made some little Bridesmaid books for Karla to give to her other Bridesmaids.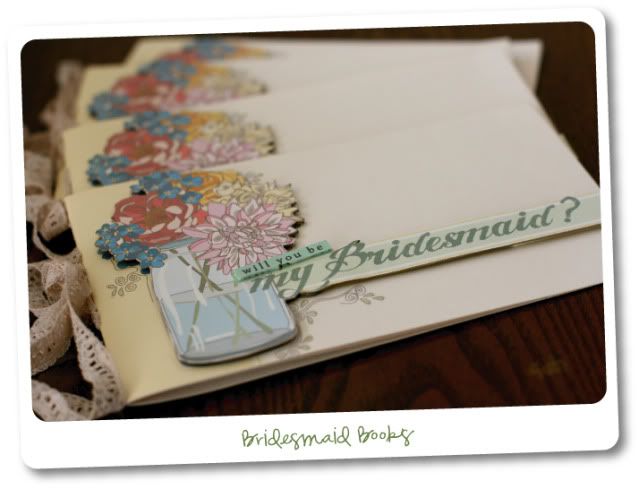 In them contain color swatches, dress details, important dates, and little tidbits about each girl - what Karla loves about them. I think it's a nice way to ask the most important girls in your life to stand by your side on your big day.




I remember when I asked my bridesmaids if they'd be in my wedding. I made bouquets of paper flowers for them, along with a little card - and I went to see each of them individually and "proposed" to them - asking "Will you be my Bridesmaid?", down on one knee.

I am so excited for my sister. Fun times ahead!



UPDATE: For those of you who asked - I do sell Keepsake Books in my Etsy store

here

. If you are interested in me creating custom books for you, shoot me a convo and we can talk more.