I always have to touch.

When I was little and went on grocery store trips with my mum - I would touch everything. I would reach up and touch the bunches of lettuce, poke at the tomatoes... I loved texture. I am the same way now. I like to feel different textures - from the soft silkiness of a satin pillowcase to the gentle graininess of running my hands through a bowl of uncooked rice.



That is what drew me to New Ivy Style. This gorgeous store sells beautiful handcrafts as well as delightful vintage pieces - a variety of textures and color. I adore the soft colors and the peacefulness I feel just by looking at each piece. Iro-Ivy (aka Ivy Style 33 on Flickr) runs her gorgeous Etsy store from Frankfurt, and her items certainly reflect that European simplicity. She is mostly inspired by nature because of it's endless color combinations, her favorites being light blues, shades of gold and powder pinks.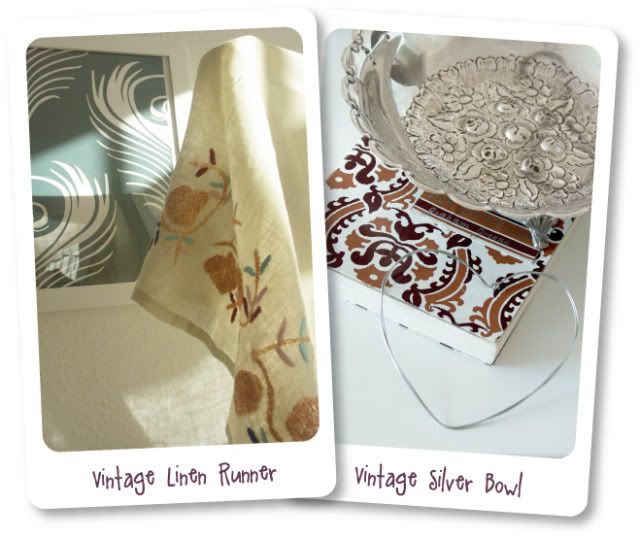 Going on travel adventures also inspires Iro-Ivy. Exploring new cultures and learning about how different people express their feelings really interests her. Some more of her loves include decorating, crafting and admiring the river and parklands around her. She finds them all to be relaxed ways of engaging into things. Her favorite dessert is a warm chocolate soufle, served with ice cream and strawberries in the summer.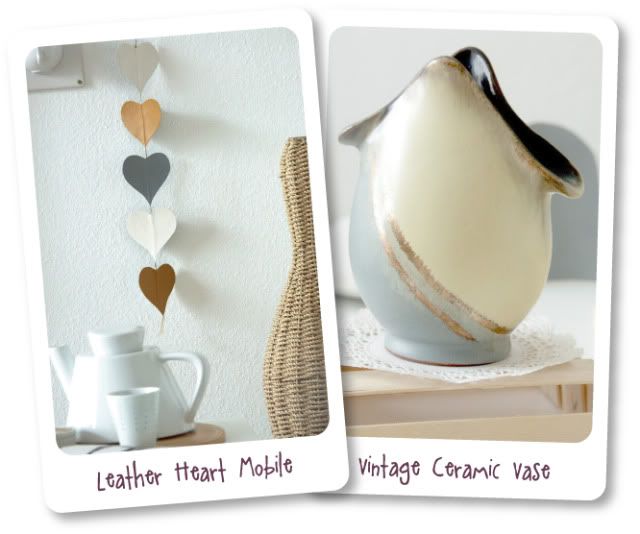 Iro-Ivy is generously giving away a prize to one lucky reader! To enter, please

leave a comment here telling me what makes you feel at peace, and also let me know which prize you would rather win - the Leather Heart Mobile, the Vintage Ceramic Vase, or the Set of six Mini Cards

. I will announce the winner on Sunday.

(PS. Come visit me over at The Brightside Project for more goodies!)