Hello, my Lovelies! I am back from a wonderful vacation with a great giveaway for you!

Remember when I posted about my Ticings cupcakes here?



....


The lovely owner, Mia Natsume is giving away a collection of 12 Mother's Day Ticings to one lucky reader! Hooray! Aren't you glad I'm back? :)

Before we proceed to the giveaway, let me tell you a little about the face behind Ticings. Mia is inspired by everything. Art, politics, nature, fashion - these all tell a story to her, and she does her best to absorb as much as she can, and then runs with what she finds the most appealing.




With desserts being her love and her business, it obviously spills into her free time too. Mia loves scouting new dessert flavors in her free time, in addition to reading lots of good books, exploring LA, spending time with her daughter, and Spring planting. Her favorite desserts right now are French Macarons, which make the perfect canvas for Ticings, don't you think? Lovely for wedding favors, or even a surprise little gift for a special friend.



................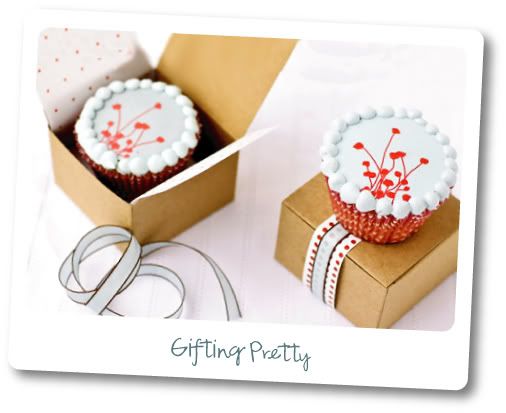 To enter this giveaway, leave a comment here letting me know what designs you would like to see on future Ticings. Make sure to stop by

the store

and check that you aren't suggesting Ticings Mia already has, and while you're at it you can ooh and aah over the lovely selection she has available (including the cute Mother's Day line).

I will announce the winner on Sunday.



(PS. If you haven't yet and would like to - there's still more time to vote for City of Dionne at the Adelle Top 20 Art Blog Awards. Voting is

here

)


(PPS. The winner of the Cottage Farm Giveaway is Marci J, and the winner of the Lisa Roy Giveaway is Christina Moreno. Congrats!)