The color we turn when we receive an unexpected compliment.

The shade of lipstick a woman wears when she wants to be noticed.

The complexion of a rose symbolizing romance.

It was all about Red this weekend. The flowers I saw, the shoes I wore, and the food I ate.
My friend and I went to Chef Monica Pope's Green Plum Cooking School (check her out on Top Chef's Masters) this weekend and learned how to make Red Tabbouleh. A delicious and gorgeous meal!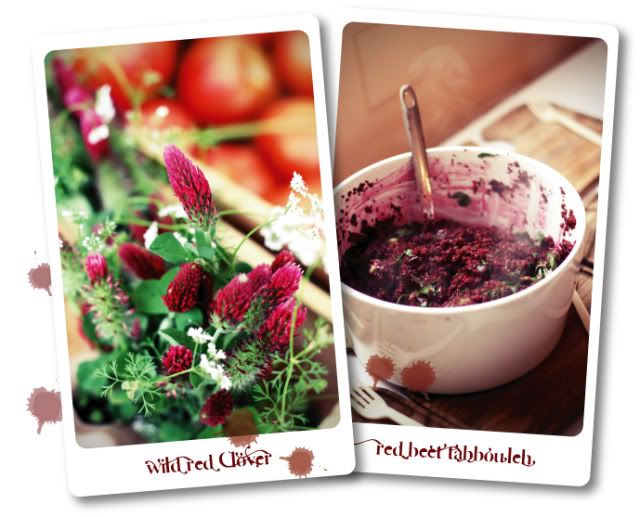 Such a lovely shade to come tint my weekend.

What was your color this weekend?

(PS. The winner of the Amongst Lovely Things giveaway is Lily. Congrats!)