We all live amongst lovely things.


In the midst of our everyday shuffle, we don't always notice the truly lovely things that dwell amongst us. The sunlight filtering through sheer curtains in the morning, the sizzle and crackle of eggs frying on a stove, pretty little drops of condensation on the mirror after a refreshing shower, the smell of freshly mowed lawn...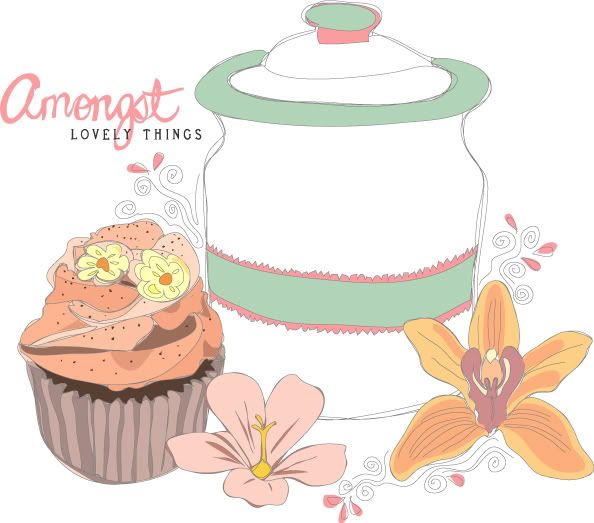 I am taking a pledge this Spring to compile a list of the Lovely Things that are part of my everyday life. Every day I am setting aside a few moments to observe my surroundings and be thankful to God for the beautiful little objects, smells, notions, relationships, sounds and feelings that I usually leave unnoticed.

This is perhaps one of the reasons why I love this shop and it's name Amongst Lovely Things. J has truly presented us with a store filled with lovely hand-painted porcelain to brighten up your home. Her gorgeous pieces pay homage to the beauty of nature, and has something to delight everyone from the Cottage Farmgirl, to the Smitten Francophile.


J is inspired by the lovely and romantic - Paris Flea Market Style, 20th Century Ornamental Art, Art Deco, Edwardian Filigree, Gypsy Wagons, and Embroidery Flourishes. J's husband's grandmother paints porcelain, and that, along with J's nostalgic and warm inspirations are what gave her the idea to sell her wares on Etsy.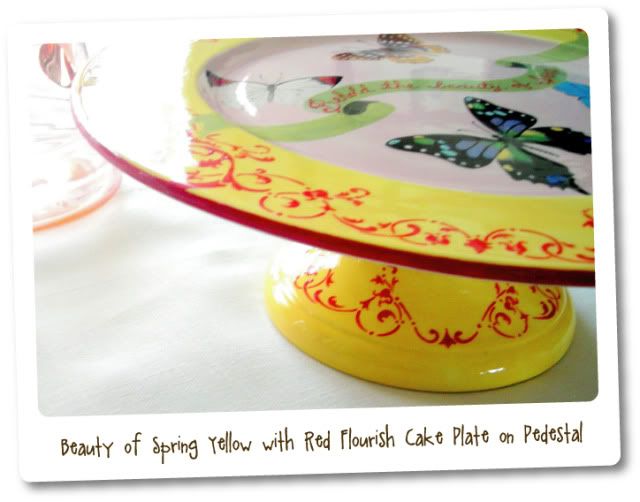 In addition to painting porcelain, J also enjoys crocheting, tatting, and working with paper. Her favorite colors pop up often in work, if you look through her darling store, you will find lovely nods to soft Dove Greys, Dusky Blues, and pops of Robin's Egg Blue.
She also keeps up with her pretty blog over here.

With all this love for the romantic, pretty and nostalgic, OR COURSE lovely desserts are encompassed in her favorites. Being a professed Sugar Fanatic, J couldn't just narrow it down to one favorite dessert - so she chose two - Lemon Custard Tarts adorned with Fruit and Berries, and also fine, decadent Chocolate.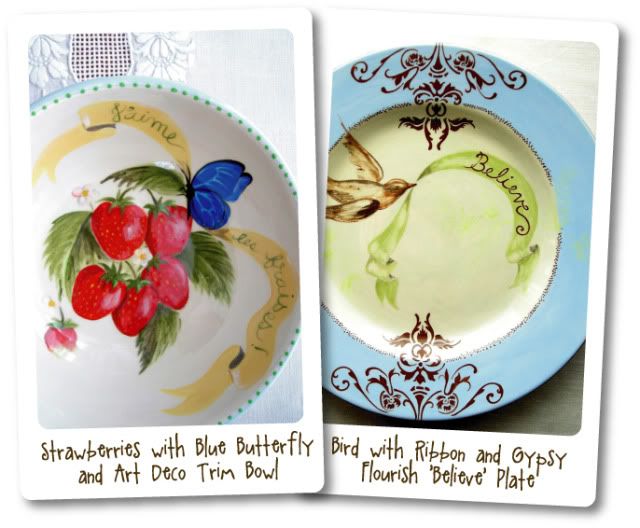 J is giving one of you lucky readers the chance to add one of her pieces to the lovely things that you live amongst.

For your chance to win the lovely Strawberry and Blue Butterfly Bowl pictured above, leave a comment here telling me THREE everyday lovely things that you often take for granted.

I will announce the winner on Sunday.



(PS. City of Dionne has made it into the Top 20 Art & Craft Blogs!!! Thanks to your votes a few weeks ago, I made it into the final round. Now to see where I sit in the top 20.

If you like my little bloglet,

please vote for me here

.

Thanks!)