Today's post is a pre-scheduled post, as I am on vacation in California.

Not just for vacations, but any time I leave the apartment - I always have some sort of bag with me.



.........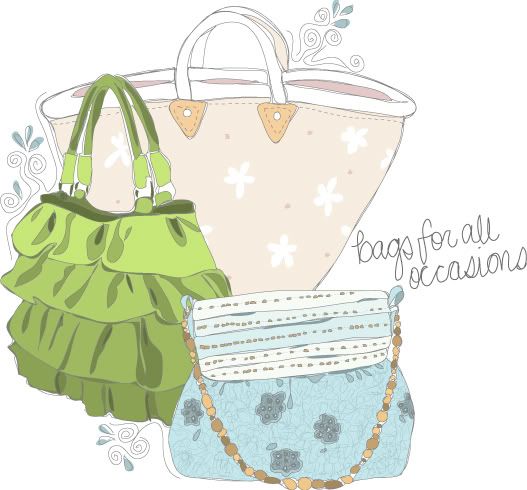 I like to carry parts of my life with me. Of course I have the obvious inside - my keys, wallet, cell phone - but I also like to carry around other bits and pieces. Hair clips, my camera, a deck of playing cards, little thank you cards to leave behind for waiters at restaurants, candy, notebook, pen - all things that could come in handy.

I recently discovered the Etsy store Lisa Roy Handbags, and absolutely LOVE the selection she carries. From classy to whimsical to edgy - she pretty much covers it all, and each piece has it's own character and quirk.




Lisa first discovered the world of Etsy when Martha Stewart mentioned it on her show. Working as a magazine art director for many years, Lisa created sewn items as her own little getaway - and her passion for it grew into her Etsy shop. She started out sewing pillows and slipcovers, and then her sewing spilled over into her obsession for handbags, which is what her store predominantly stocks today.




Trips to the gallery, walks through the park, photography, fashion magazines and fabric swatches are all muses to Lisa when she creates. She pays particular attention to how color and shapes relate to one another and is always wishing she had a notebook with her whenever ideas pop into her head. Lisa has a home on a river in Ontario, Canada that is also inspiring to her - with big lakes, tall trees, secret wildlife and summer cottages - there's always something to be found to spark an idea. The other part of the year she spends in Dublin, Ireland when she gets the perfect blend of greenery and European Chic.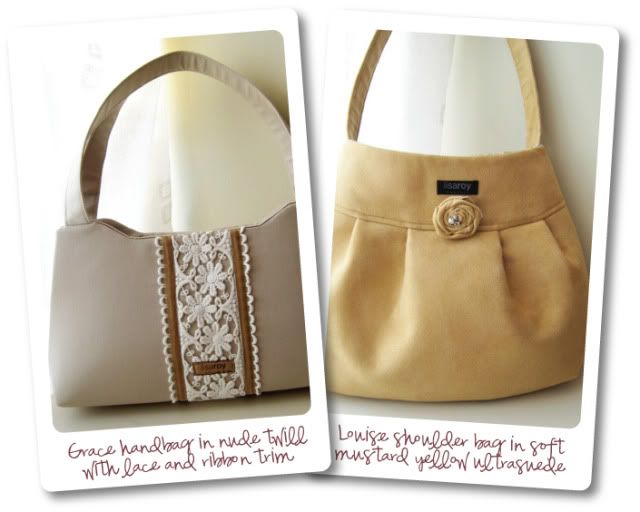 Shades of the seaside are what Lisa is most attracted to. She loves water tones, hues of sand and the muted greys or beach rocks. Her home is decorated in these very colors, and it also comes across in a lot of her stunning creations. Along with this color palette, she is also drawn to crème brûlée - a dessert that she often orders when dining out, making sure to order her main course to work around this delicious dessert. You can also find Lisa here at her lovely blog.

Lisa is generously giving away to one lucky reader their choice of either a wristlet or an ipod/iphone cover from her store. To enter, please leave a comment here letting me know what must-have items you keep in your handbag. I will announce the winner on Thursday the 29th.