Aside from flowers and birds, when I think of Spring, I think of Entertaining.



.........................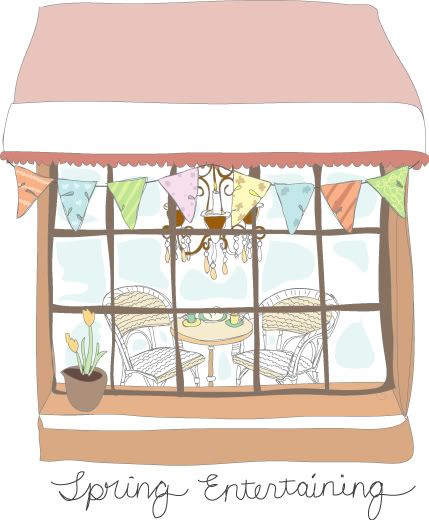 I think Brian knows that when Spring rolls around, I am usually scouring my favorite stores for pretty plates and bowls, and other lovely accessories to decorate our home. I love how Spring has no color limits - you see bright playful colors everywhere, and yet you also see subdued pastels.

This Spring season has lead me to Haven Vintage. It's a lovely Michigan-based vintage store owned by Colleen, who has thoughtfully put together a lovely selection of homewares and gifts. All of her pieces look like they come straight out of an Interiors Magazine shoot, each with their own style and personality.



Like many of us, Colleen still mourns the loss of Domino Magazine. She is inspired by Design Magazines and blogs, they often inspire her when scouting for new additions to her store. She especially loves that magazines are now "mixing it all up" by showing unique spaces with their own character - Colleen believes that this is what Vintage is truly all about. She also draws inspiration from natural elements. Her home in Michigan is surrounded by a 48 acre nature preserve, so she is able to bask in that natural beauty every day, but also jump in her car and head out to the city only 15 minutes away if she wants to go to the symphony or a nice restaurant. She confessed to me that she really has the best of both worlds.

Having been a fan of Etsy for a long time as a source to buy unique gifts for her family and friends, Colleen knew that it would be the perfect place to sell all of her wonderful finds. She absolutely loves the entire Etsy experience, and says that selling on Etsy is one of the best decisions she has ever made.




Aside from her gorgeous vintage finds, Colleen has also introduced me to her favorite dessert, which is a Michigan treat that I had never heard of before: Sanders Hot Fudge Cream Puff Sundaes

. It sounds amazing, doesn't it?

Colleen is generously giving away one of the three items in the above picture to one lucky reader. To enter, please leave a comment here letting me know which one you would like if you win, and also let me know what kind of things you like to buy in Spring.



PS. I have been nominated for the Top 20 Art & Craft Blogs Contest over at Adele. If you enjoy my little bloglet, I would appreciate you voting for me over

here. Thanks, guys!

PPS. My latest post at Meylah is up. It's a tutorial on how to make your own Spring Button Bouquet. Check it out here.



PPS. My friend and talented Jewelry Artist Pamela is having a

GIVEAWAY

over at her blog. Hurry on over

here

and enter!