What do you think about when you remember happy moments of your childhood?

I think of my sister and the other children in my neighborhood. I think of dress-ups, and Barbies. I think of ice cream and flowers. I think of bright colors and candy.



...........


My dear friend Maki has two adorable daughters - Sophia and Julia, and they couldn't possibly be any more beautiful. Seeing them reminds me of my happy childhood memories playing with my little sister. I think back and have flickering images in my head, like a vintage movie - games, birthday parties, putting on little concerts for our parents... such happy memories!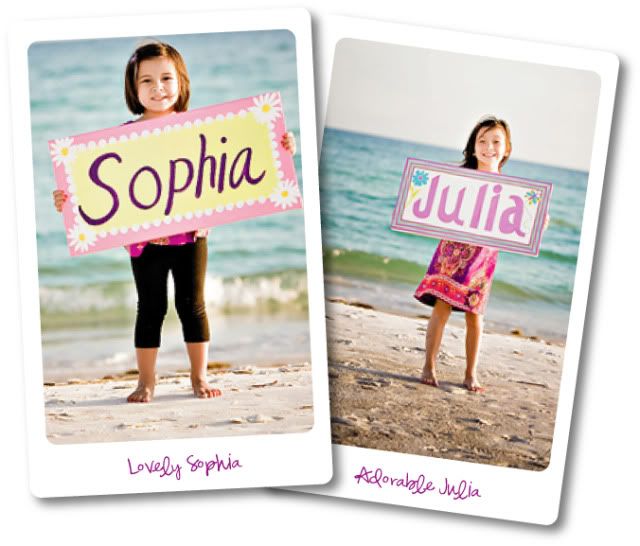 Maki recently opened up a new boutique store that totally brings me back to those bright and happy memories. Barefoot Chic is full of her lovely paintings and signs, inspired by her kidlets and their love for life. Maki's love for the beach and flowers really shows through in her vibrant work, and I love each and every piece. Her favorite colors also reflect the beach - the blues and greens of the ocean, the pinks and purples of a pretty sunset. Maki used to live in Hawaii, so I can tell that it plays a big part of her tastes and interests.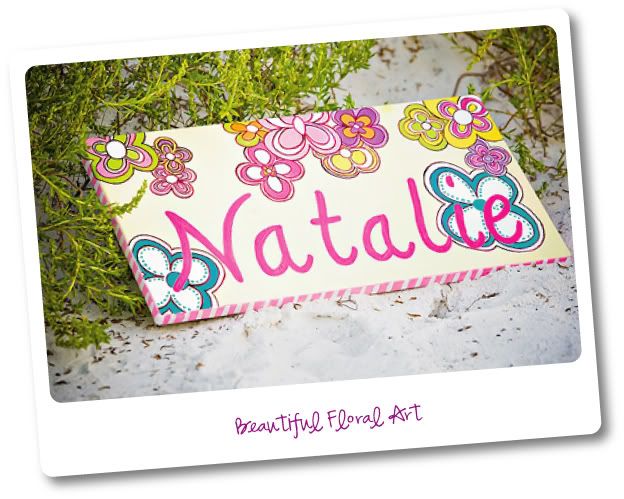 Aside from her love for her family and painting, Maki also loves beach trips and picking out pretty shells. She also loves shopping, movies and great music. She is always introducing me to new movies and music on her lovely blog.


Maki has lived all over the map. Originally from Japan, she has also lived in California, Hawaii and Florida. Her favorite desserts are inspired by her Japanese roots, with a love for anything with hints of Green Tea flavor. Whether it be Matcha Ice Cream or Green Tea Shaved Ice with Sweet Beans and Condensed milk - Maki loves it all!
Currently, Maki lives in Florida. She loves it for it's strong art connections and of course it's beachside appeal. She also loves checking out the antique stores, boutiques, and of course the theatres there.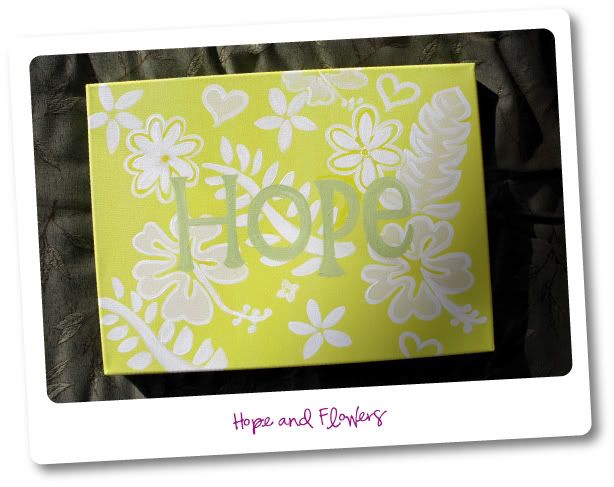 Maki has created this lovely Hope Painting especially for one of you lucky readers.

To enter, leave a comment here telling me one of your favorite childhood memories

. I will announce the winner Sunday.