I love pretty containers.

Pretty jars, delicate boxes, frilly bowls...

At the airport back in Australia before i was leaving to move to the US, my friend gave me a pretty red glass jar. Inside it was filled with 365 happy thoughts. Tiny little folded pieces of paper, each with a handwritten happy thought or compliment about me. That was 9 years ago, and I still have it.



...........


I love that they can be decorative and at the same time be functional. This is what draws me to the lovely store Nesting Emily. Emily crafts lovely porcelain containers of all shapes and sizes. Jars, bowls, pots - each piece is beautifully created in a soft color palette, and inspired by the beauty of nature. Emily enjoys coming across natural beauty, especially animals that make the average walk more interesting. She is also excited by the handmade community. Emily says that "we are so lucky to be creating in a time when we have so much access to each other and to precious old methods that thankfully haven't been lost yet. They are being passed down."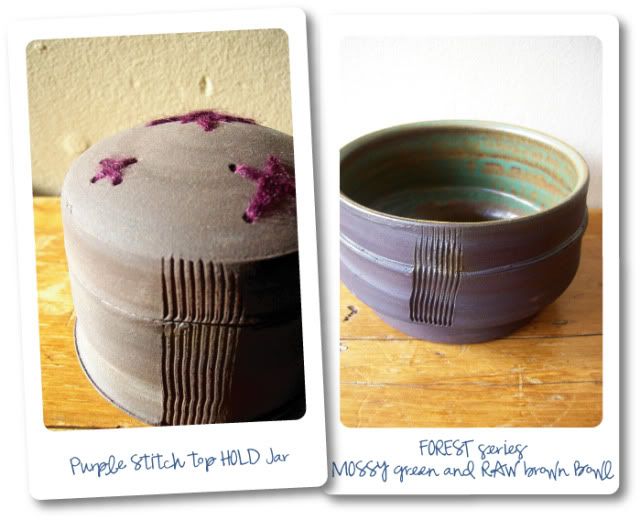 Emily first started out on Etsy as a customer. She has her own Flickr account, and from that cultivated some lovely online friendships. It was these supportive friends that encouraged her to start her own Etsy store. So thanks to them, we can now enjoy her stunning handicrafts and the beautiful colors of Nesting Emily. With her favorite colors ranging from moss green to amber, she also has a great appreciation for the fresh dreaminess of matte white.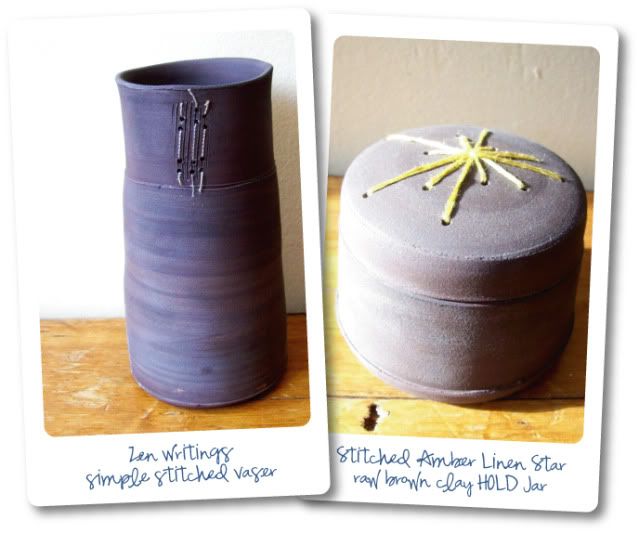 Another thing that I love about our new friend Emily is that she loves chocolate and coffee. Her favorite desserts are those that combine the two flavors into something amazing. She has a great love for baked goods, and in addition to the chocolate and coffee goodies, she also is a big fan of Banana Bread.

Emily is such a doll, and is giving away one of her jars to one lucky reader.

To win the lovely Key Jar pictured here, just leave me a comment letting me know what little bits and pieces you like to tuck away into jars.

I will announce the winner on Sunday.