I wonder if I can admit this little secret and not lose blog friends....?

I don't care about football.
Or who wins the Superbowl.

BUT - yes, there is a but.
I DO care about all the good eating that goes along with the Superbowl, so for this reason - I LOVE the Superbowl!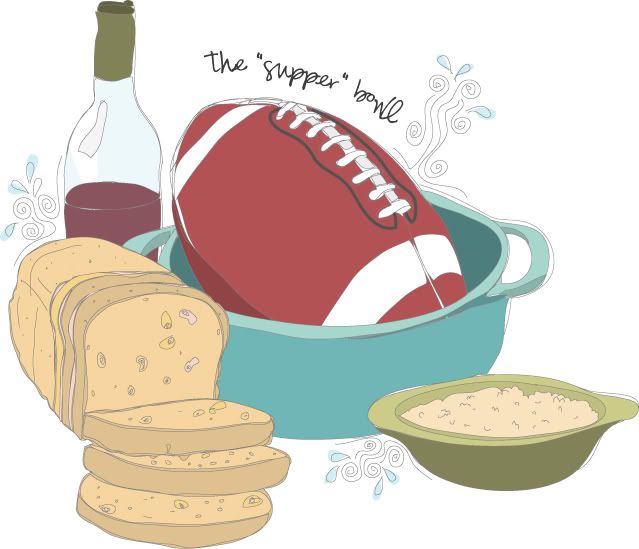 In about an hour, Brian and I are going to a "Supper Bowl" party at a friends place. This couple are major foodies like us, so they have dubbed their get-together "The Supper Bowl". It's all about good eating while cheering for your team of choice. Brian also doesn't really care much about football, so both of us are going to concentrate on all the yummy food.

Here's my contribution to the Supper Bowl foodery: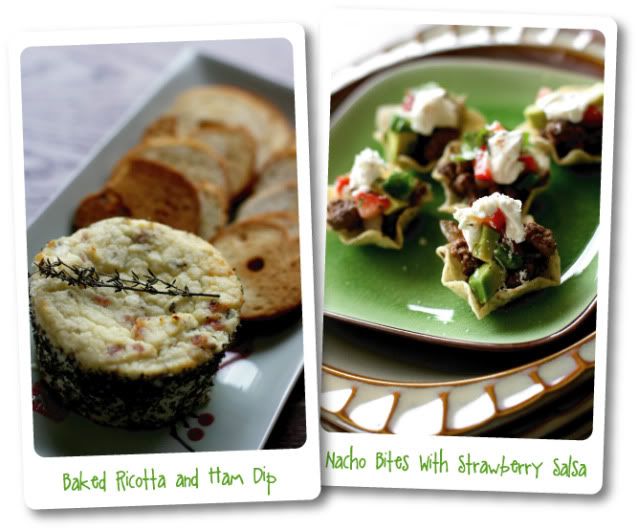 I found this gorgeous Baked Ricotta recipe over at Seven Spoons and knew that I had to try it. The only difference is that I added ham to mine, since Brian and I are totally into meat in everything, hehehehe. And I got the cute Nacho Bites idea from My Baking Addiction. The only difference is that I glammed mine up a bit by making a Strawberry Guacamole Salsa to top it with instead of regular tomato salsa.

Alrighty guys - your turn - what are your Super Bowl eats?

(PS. The winner of the Faded Prairie Giveaway is Pamela. Yay, Pamela!)
(PPS. I have a Valentine's Napkin Ring Tutorial up at Meylah. Check it out!)