It's coming, it's coming!

These past two weeks have been really showing the first hints of Spring here in Houston.


.............

I had my first butterfly sighting!
I almost missed it, but just before it fluttered away I caught it perched on a flower. Luckily I managed to snap a photo in time before the evidence that Spring was coming flew away on the breeze.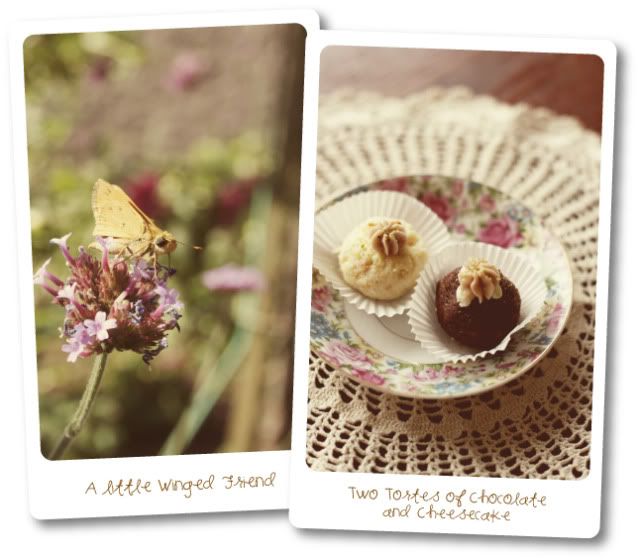 This weekend was so lovely and relaxing - and what better way to celebrate that then some homemade tortes? And why just one?

(PS. The winners of the Mrs Dazo Giveaway are Passport in My Pocket and Maggi, hooray!)
(PPS. For those of you who like packaging, I have a Flat Packaging tutorial up here at Meylah.)
(My new Spring roundup of advertisers are up - please stop by all their lovely sites, their links are along the right under "Lovely Sponsors")