Who in the world is more selfless than a good parent?

Brian and I definitely want to have children of our own someday. Not just yet, but perhaps in a year or two.


...........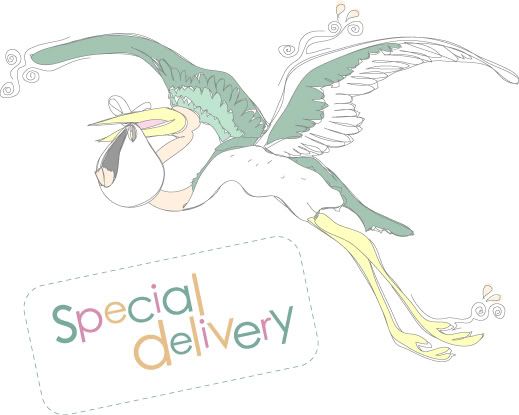 I don't see too many men who stop to point out other people's adorable babies or melt when they see a cute little toddler playing - but Brian is totally like that. We'll be walking down the street, and I will hear him sigh, or say "awwwwww", and I will turn to see he's looking at a cute little one. He absolutely LOVES children, so I can't wait to see him step into a fatherhood role some day.
For now, we are enjoying our niece and nephew, and other friends newborns and new pregnancies.

But when we do have kidlets of our own, I am definitely stopping by The Crochet Sisters to deck my little bublets out in cute little hats and beanies.




This beautiful store is run by two lovely ladies - my youngest Etsy Sponsors ever - Lora and Mareenez, who are 14 and 17 years old. I am so impressed with their talent and creative patience. All the detail and work that goes into each piece is an absolute marvel, and then to learn that these creations are being crafted by teenagers - I am floored! After being taught to crochet by their Sunday School teacher, this pair caught on to the craft quickly. Their lovely father discovered Etsy and thought that it would be a great way for his daughters to exercise their talent and creativity - what a great example of a supportive Dad!



Lora has a heart for children. She is inspired by them constantly, and loves playing with them - their innocence and love propel new ideas for her work. Mareenez derives inspiration from all things musical, and she dreams of a future in music. And then when they are not crocheting, these sisters enjoy spending time in the kitchen, reading, babysitting and spending time with their other three sisters (sounds like a busy, fun-filled household!). In among all their loves are soft spots for ice cream - especially Vanilla Bean or Cookies And Cream!

Lora and Mareenez are generously giving away one of their darling beanies to a lucky reader. Whoever wins will receive a custom Flower Earflap Beanie crocheted at any size between 0-3 months to 2T-4T.

To enter, please leave a comment here telling me what your favorite thing about children is.

I will announce the winner on Sunday.


(PS. If you want to learn a little more about me - stop by Contented Me - Kristin asked me a few questions, so stop by if you want to see my answers!)