Winter always makes me feel a little less girly.

Not that I don't love the warm layers, scarves and snuggling - but the heavy clothing, tailored jackets and bulky boots make me feel more classy and dressed-up, than playful and girly. All the jewelry that I love to wear gets hidden beneath the layers of wool and cotton. Winter makes me miss the frills and flowers.



I am already dreaming about playful Springtime picnics, lace dresses and dainty bracelets. That's why I am drooling over the prettiness at Christina P Designs.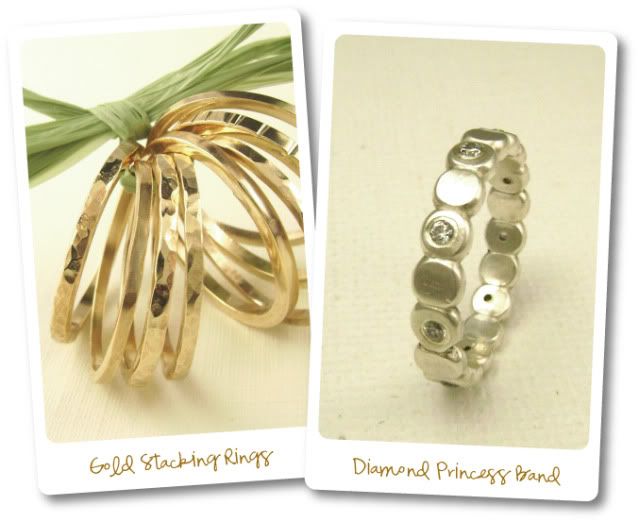 I absolutely adore her feminine creations. I am in love with her stacking rings, and LOVE LOVE LOVE all the shapes and textures she includes in all her jewelry. Living in a wonderful city like Chicago - Christina is surrounded by inspiration every day. She loves the architecture and the lake front that her city has to offer, and among her inspirations are the balance of imperfection and beauty, along with the combination of nature and humanity.

Her style is really unique, she works with materials in such an interesting way. Christina's favorite colors are indigo and pale yellow, and her artistry really reveals a love for enhancing the color around her.




I asked Christina my favorite question - "What is your favorite dessert?" And her answer was Profiteroles. Such a perfect, dainty dessert to go along with her delicate jewelry.

Christina is giving one lucky winner an amazing prize from her store. Your choice between the 6 Stacking Rings, the Three Ring Harmony Necklace, or the Silver Disk Ring.

To enter, let me know which one you'd like if you win, and also let me know what you're most looking forward to in Spring?