I am a Chocolate Snob.

Before I go on my Chocolate Rant, can I ask you a favor? I have been nominated for an award for Poppytalk's

Favorite Handmade Artist Blog

by the lovely Kristin. If you enjoy my blog and think it's worthy of the award - I would love it if you'd vote for me here. Just click the City of Dionne button, and then Cast Vote at the bottom of the page. Thanks, guys!

Now, back to the chocolate...




When are the American and Australian Commercial Chocolatiers going to get the right recipe? Sure there are individual Chocolate Artisans here in the US and Australia that work wonders with Chocolate, but when are the big commercial chocolate companies going to wake up? Whenever I bite into a Hershey's bar, I taste the sugar more than the chocolate.

Remember my lovely Aunt from here? Once again she gave me a lovely box of chocolates. This time it was a box of Duc d'O chocolates - some of my absolute favorites. The Belgians and the Swiss really know what they're doing with chocolate, don't they? Each piece is so silky and creamy. This weekend Brian and I indulged on these, along with Banana Smoothee Shots. Delicious!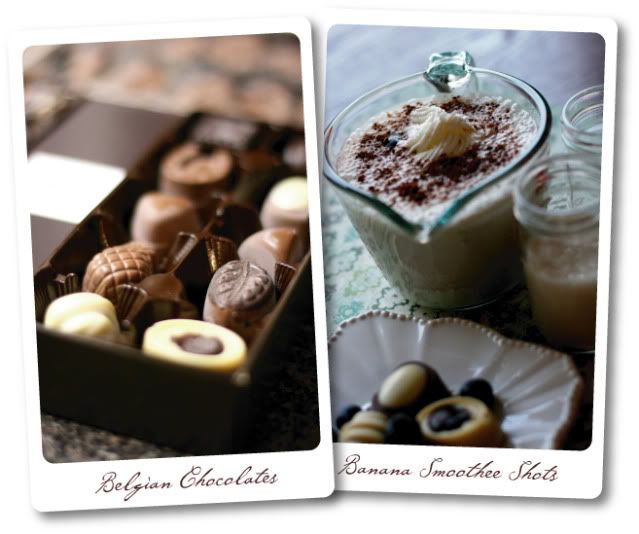 What are your favorite Chocolates? Along with Duc d'O, I also love Toblerone and Vosges.

(PS. My latest article is up at Meylah. It's a Thank You Card Tutorial. To check it out, go here).
(PPS. The winner of the Christina P Designs giveaway is Hannah. Congrats!)