Saturday morning was cold and overcast here in Houston.

My friend Romanthie and I had planned a trip to the Farmer's Market with a bunch of other girls for Saturday, but because of the unfavorable weather, all but three of us piked out. It was chilly, and the three of us were very layered, but it was a great time - well worth it. The third girl who braved the cold weather was Sarah from Sarah and the City. This was the first time I had met her in person, and she was absolutely LOVELY.

We wandered the market, exploring the gorgeous produce at each stall, and I walked away with some amazing Portabella Mushrooms, Oyster Mushrooms, fruit, and some lovely fresh bread.



......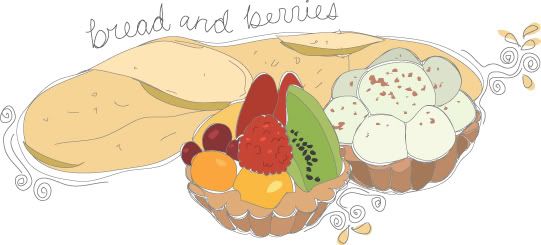 This morning, I put those yummy berries and bread to use, and made some delicious French Toast Skewers for breakfast. I found this recipe on the Martha Stewart blog, but replaced the buttermilk with heavy cream, and added cinnamon and confectioners sugar to the mix. I also used two types of breads to bring extra texture and layers to the skewers.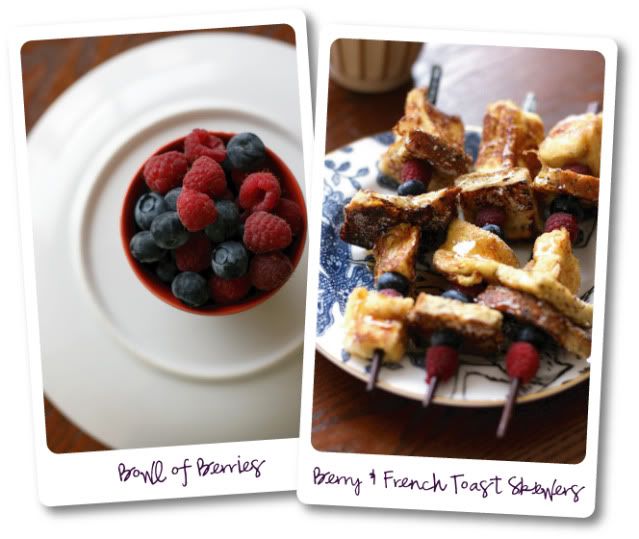 What did you get up to this weekend?

(for photos from the Farmer's Market - see here).

(PS. The winners of the Goody Bag Giveaway are A Lovely Girl, Carrie, Ang, Annie, and Sarah. Congrats!)
(PPS. The winner of the Mainichi Giveaway is Arlette - hooray!)