How do you like to sleep?

Are you one of those people who like the bed to be completely free of extra pillows? Or do you like to have lots of pillows or stuffed toys all around you? When I was little, I didn't like all the fuss and fluff of extra pillows or stuffed toys in my bed - in fact, I didn't like stuffed toys at all!



......


But now I LOVE them! I love the quirky, adorable handmade type. I LOVE the adorable cuties in the Etsy store Koo And Poppet. The critters in Sarah's shop are just as cute as the name of her store!


Sarah had always wanted to start her own line of children's products, and had planned out to call it Koo. Then after her daughter was born, the father of one of her friends would affectionately call her daughter "Poppet" - and from there the name Koo And Poppet was born. This lovely little store is filled with handmade little friends with all sorts of character and quirk. Sarah creates everything from bunnies to bears, and also sews lovely personalized pillows and scarves.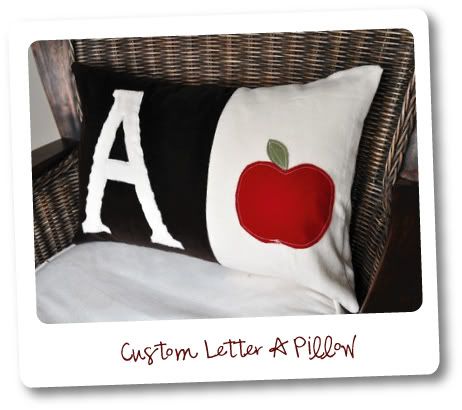 Inspired by unique fabric, unconventionality and subtleties of character, Sarah meticulously creates each of her "misfit creatures" with great attention to detail. She is fascinated by the imagination of children, and tries to create characters that delve into that world of wonder and joy. Her favorite colors are yellow, pink and beige - and gets to see those colors in their prettiest forms from her lovely home city of Victoria, Canada - when the Cherry Blossom trees bloom in March. She also loves watching the seasons change, and the great sense of community in her town.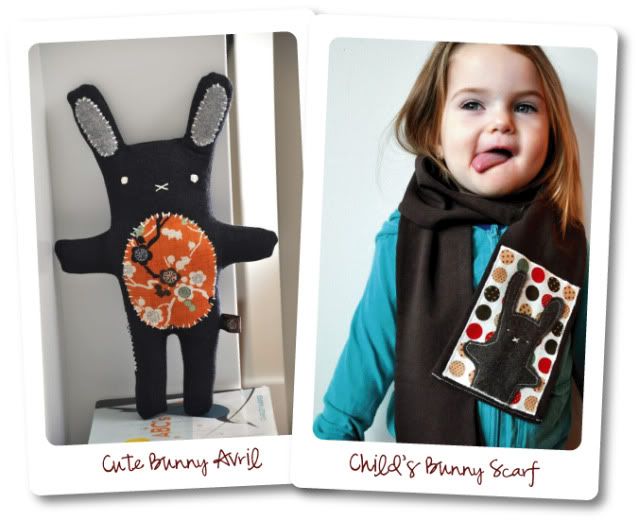 While I adore Sarah's favorite colors, the thing that I agree with her most on is her favorite dessert - Creme Brulee! Yummy! You can also find Sarah at her blog here.

Sarah is generously giving away the adorable Avril Bunny to one lucky reader.

To enter, please leave a comment here telling me one word that you would use to describe Koo And Poppet, and also answer my question at the start of this post - how do you like to sleep (lots of pillows and fluffies, or none)?

I will announce the winner on Sunday

(PS.

Last call for Southern California Bloggers.

If you are interested in attending the Blogger's Brunch January 3rd and haven't given me your email address yet, please leave it for me here).